Gewurztraminer has long been one of the New Zealand wine industry's unheralded success stories, though that was not so obvious at this tasting. From a total of 33 entries, there was one five star award and one four-and-a-half star award. "The field was not as strong as it has been," said panel chair John Belsham. "Our top two wines were fabulous examples, generous and exotically perfumed, but there were not as many standouts as we're used to seeing. I hope producers aren't giving up on gewurz, because it is a variety we can do so well."
The Tasting Panel
The NZ Riesling tasting panel also tasted NZ Gewurztraminer.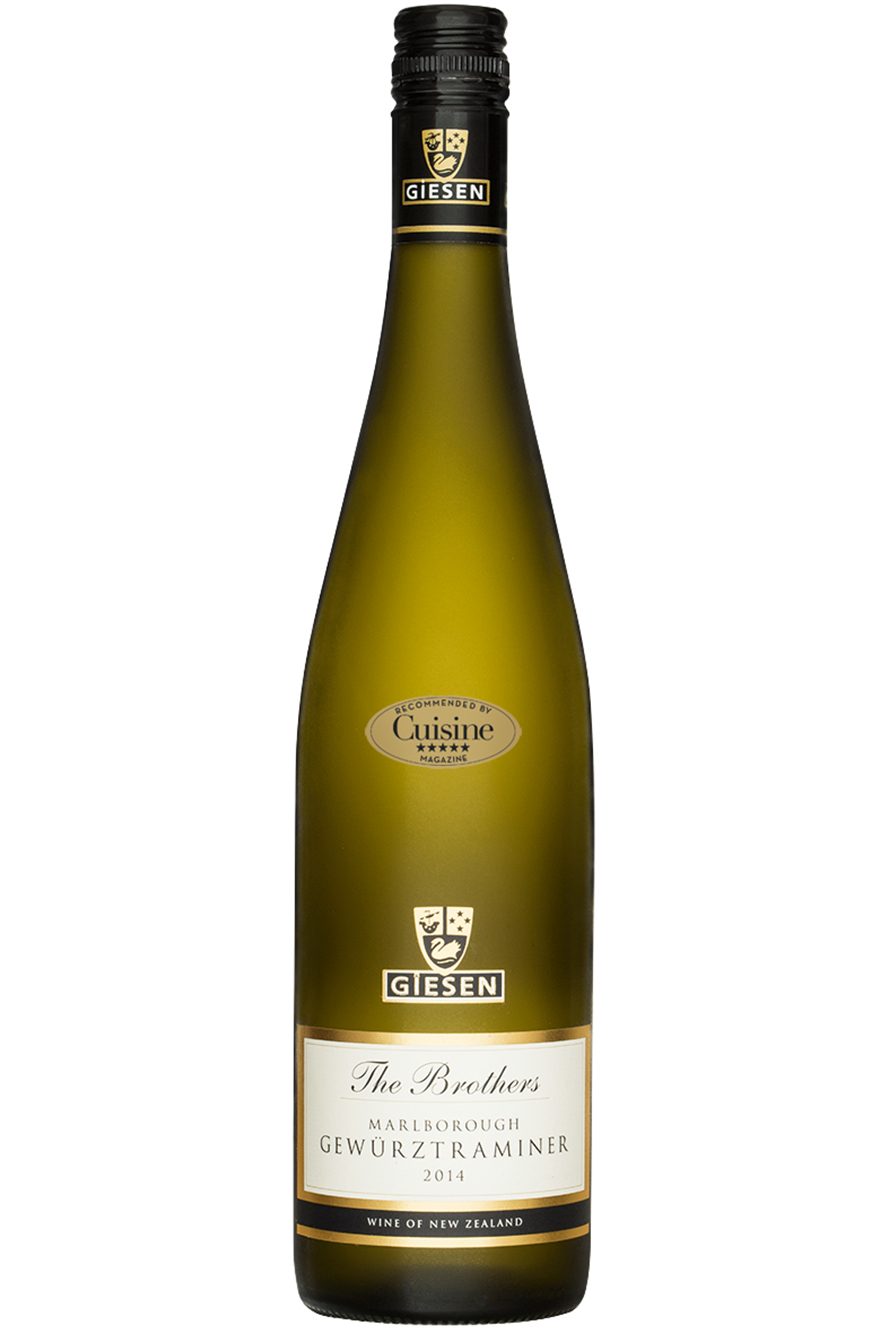 This wine's delicate rose petal and lychee scents conjure visions of the cosmetic counter at a Middle Eastern bazaar. In the mouth Turkish delight notes hold sway, seductively sweet and concentrated, and the texture is attractively oily. "Sensational purity, texture and personality," noted John Saker. This wine would be a fabulous partner for glazed ham and a baharat-spiced tabouleh.
Top wine profile
"When you have to fight for a wine style, it makes this kind of success even more satisfying," says Giesen Premium Assistant Winemaker Martin Bell. "This gewurz is not made in a typical style. It's sweeter than most, and in that respect is like an Alsatian reserve. But I always felt this wine could hold that sweetness and it is now showing that it can." This is the first gewurz Giesen has made for several years, but from the moment the fruit was harvested, Bell knew he could produce something special. "The grapes came from two blocks which gave us complementary flavours – one was spicy, the other more floral. To preserve the purity of those characters, the fruit sat on skins for eight hours followed by a long cold ferment. Doing all that in the middle of the 2014 harvest wasn't easy, believe me!" Bell's a long time devotee of aromatic wines, especially riesling and gewurz, the bigger and more floral the better. "With this gewurz, you want food that will cleanse the palate so the wine's flavours come through, rather than vice versa. Thai food, lightly spiced, would be my pick."
→ more
1