NZ Bordeaux blends Tasting results
The Hawke's Bay climate produces New Zealand's best Bordeaux blends, says JOHN BELSHAM.
top NZ Bordeaux blends
I first met Villa Maria founder, Sir George Fistonich in 1984. I had recently returned from France as a qualified winemaker yet still very wet behind the ears. George was already an icon of our fledgling wine industry constantly pushing new boundaries. Although he had a clear vision for Villa Maria, he also believed in a thriving field of poppies where everyone succeeds. He has led by example maintaining an intense work schedule, undeniable belief in his vision and his people whilst generously giving back. Villa Maria is now in its 58th year and shows no sign of slowing down.
Villa Maria among a handful of others pioneered the Gimblett Gravels at a time when many shunned this warm, dry and very stony terrain. This vision is now reaping reward under the masterful stewardship of chief winemaker Nick Picone. Nick describes the 2016 Reserve Gimblett Gravels Cabernet Sauvignon Merlot as a "hero wine" and notes that "Cabernet grown in the Gravels is consistently one of our best performing varietals and this wine is a personal favourite". Nick appreciates Cabernet Sauvignon's resilient nature as it will "hang tough when the weather is uncooperative". Resilience is certainly an attribute in farming and in business and one which no doubt will continue to shape Villa Maria.
A powerful ripe wine with terrific weight and presence. With flavours of dark berries, plum, spices, toast and generous tannins it has all of the elements and more. A great example of the style that will benefit from extended cellaring.
→ more
1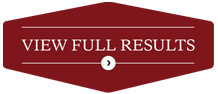 Spicy, rich, warm, and harmonious. The blackcurrant and vanillin flavours are supported …

2

With aromas of warm toast and rich spices this generous wine is …

3
Star ratings for this tasting
Outstanding

1

Excellent

2

Very Good

11

Good

17

No Award

22

Total Entries

53