MARY-THERESE BLAIR welcomes some overseas bubbles among the local top scorers.
I have a friend who, when taking a photo, forgoes the traditional 'cheese' in favour of making everyone say 'bubbles'. He maintains that it's one word you can't say without smiling… and he's not wrong. There's something about the very sight of a heavy-bottomed, contoured bottle that, in the modern world of screw cap, is still a stalwart of the cork. There's a nervous tension that grips us when it comes to delicately easing out a cork – which is under more pressure than your car tyre – to release the delicious bubbles inside. What is it about opening a bottle of bubbles that makes us feel, well, a bit giddy before we've even taken a sip? Whatever it is, we're here for it. While the top wines in this selection are predominantly home grown there are a few international gems such as French crémant and Spanish cava if you're looking to add an international sparkle to the table this holiday season.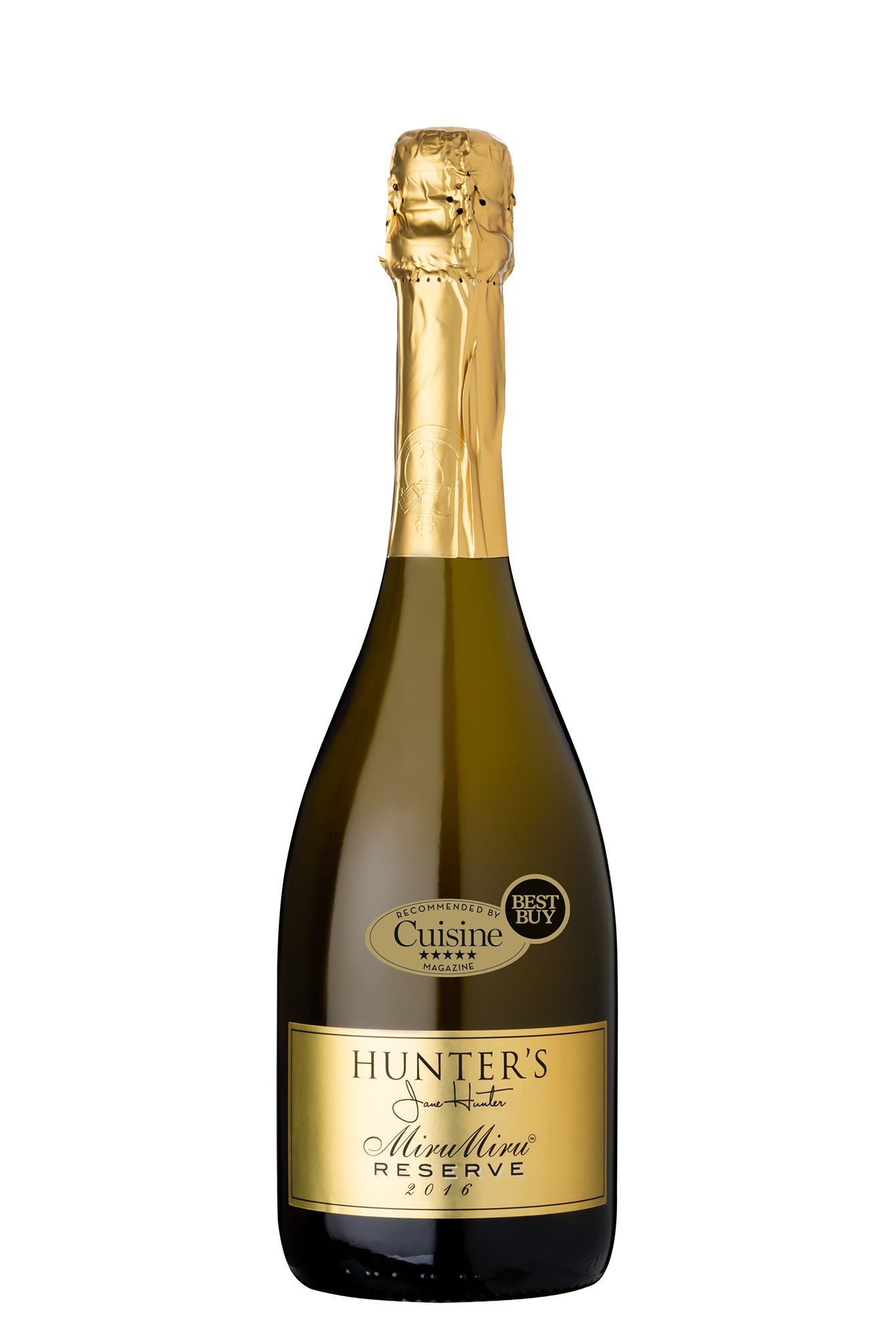 If there's a name that's synonymous with the history of Marlborough wine, it's Hunter's. Wine has been made at the family-owned winery since the early days of Marlborough in the 1980s and it has won more than 200 gold medals for its wines both locally and internationally. Translated from Te Reo MiruMiru means 'bubbles' and the 2016 vintage reserve takes this year's sparkling wine top spot. This 2016 méthode traditionelle is pinot dominant at 49%, with 36% chardonnay and 15% pinot meunier making up the rest of the blend. The wine is left on lees for at least three years.
The start of the growing season in spring 2016 was dry and, despite concerns, the late frosts that year did not impact the fruit set. With a good start being half the work, some rain helped the vines to thrive during the growing season and a hot, dry summer assisted ripening when it was needed most. This also ensured the grapes could be picked at leisure at harvest without the pressure of any impending weather events.
The resulting MiruMiru Reserve 2016 is a beautiful pale yellow colour in the glass with a fine persistent bead delivering bright lifted aromatics to the drinker. A hint of almond and cashew nuttiness with a delightful apple and custard creamy nuance on the nose flows through to the palate where it teams with ripe stone fruit and red-apple flavours. A fresh and elegant méthode with wonderful palate weight, a moreish mousse and a crisp satisfying finish.
→ more
1