Charles Heidsieck Brut Reserve NV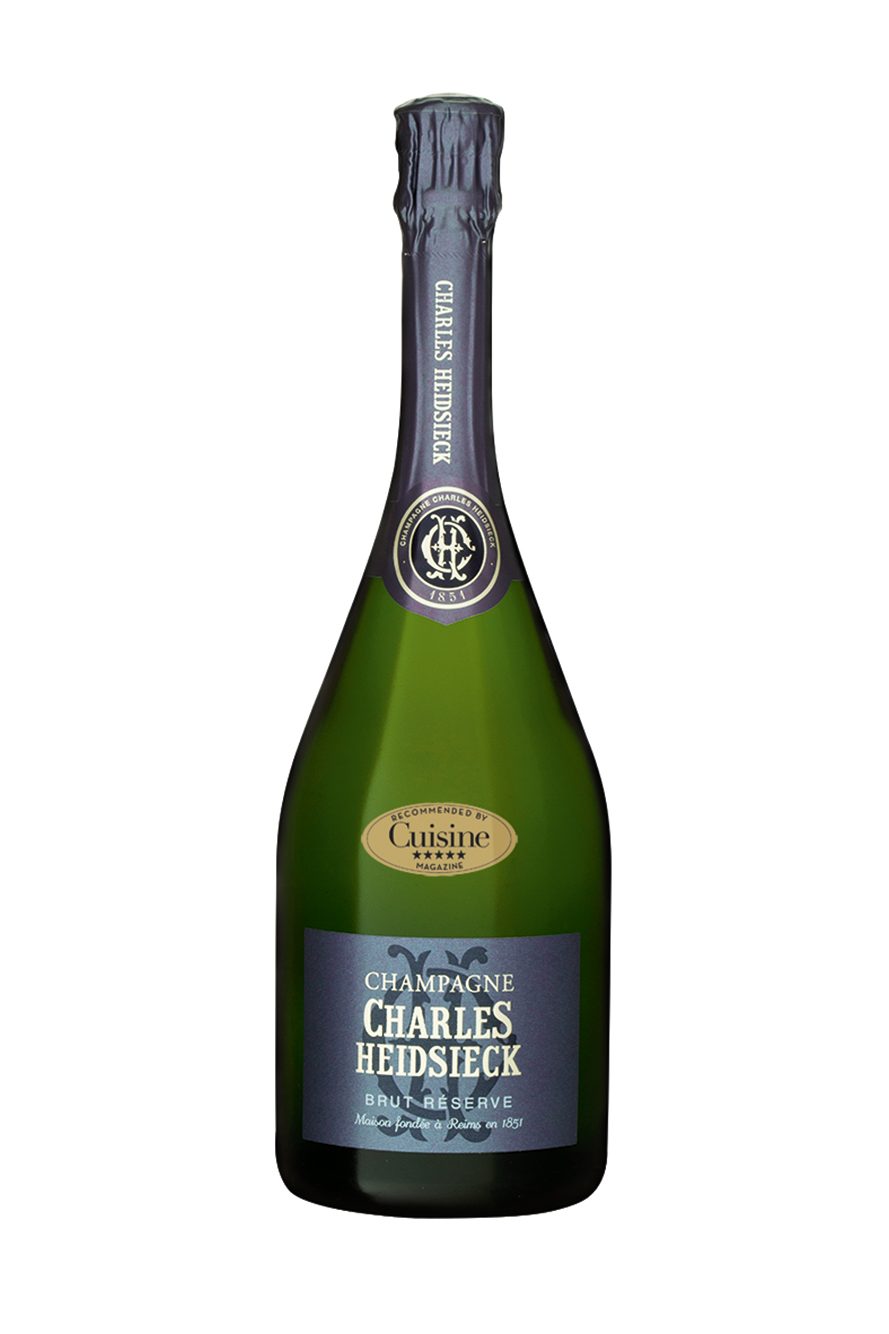 Wow! The revamped Charles Heidsieck non-vintage Champagne is super-impressive. Described by Eveline Fraser as "bold, gorgeous, out-there," it has an absolutely classical bouquet reminiscent of  toasted brioche, stone fruit, patisserie and creme brulee. Sumptuous and complex, it's full-bodied, smooth and complete with an ultra-long, moreish, deliciously bready aftertaste. Superb.
Top Wine Profile
Quality time
Charles Heidsieck was only 29 when, in 1851, he founded the Champagne house that bears his name. By all accounts, ambitious "Champagne Charlie" was a showman, a dandy and an adventurer, infected by a wanderlust that saw him pioneer the American market for Champagne. His wine became a benchmark with quality that lived up to its hype, but many ownership changes affected its status. In 1985, Remy-Cointreau reappointed highly respected former chef de cave (chief winemaker) Daniel Thibault. He upped the quality, insisting on the use of 40 per cent of older reserve wines in the non-vintage blend without increasing its price (no other Champagne house in this price range uses anywhere near as much of these enriching reserves). Tragically, Thibault died in 2002, but his legacy continued. In 2011, private owners took the helm and further fillips to the quality credentials have come in the form of an even more rigorous selection of base wines, a sleek new bottle and an elegant new label. It all adds up to a worthy winner.