New Zealand méthode traditionnelle continues to wow say MARY- THÉRÈSE BLAIR.
I'm truly impressed by those who choose to make sparkling wine in the traditional method. Making méthode traditionnelle is not simple: it is a multi-layered process and once you have completed and finally got those delicious bubbles bottled, only then does the clock start.
Méthode wines require a minimum of 18 months ageing before being released for sale and that's if it's non-vintage. Vintage méthodes require a three-year minimum wait. Winemaking is an expensive process at the best of times, but when your final product – and any potential profit – must sit encased in glass for at least a year and a half before you have any chance of recouping a single dollar, that's devotion. The payoff, however, is great with refined, complex wines that sport a fine persistent bead in the glass upon pouring. It's exciting for our team of judges to witness this category getting better year after year.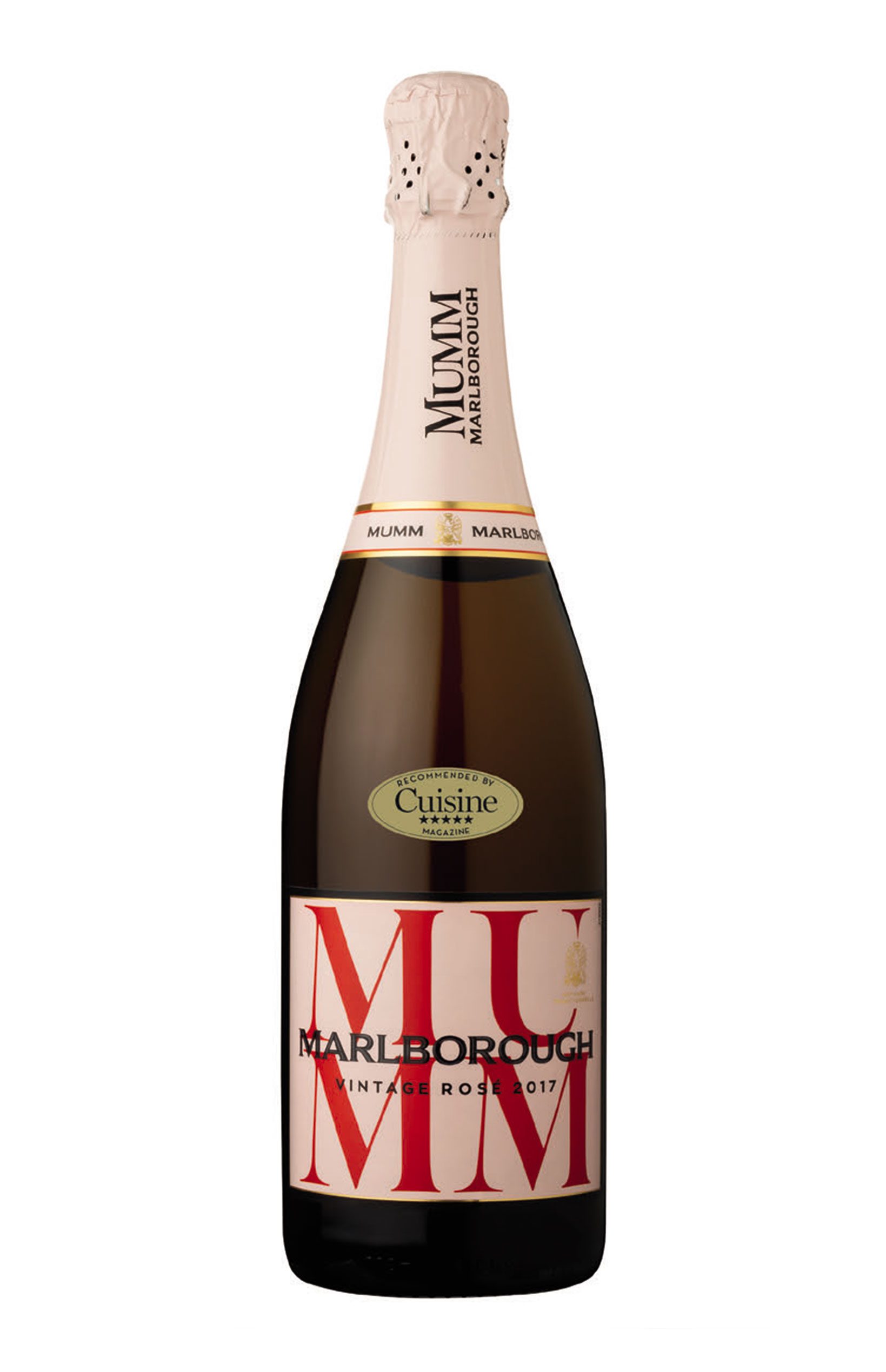 "I have the simplest tastes. I am always satisfied with the best," quipped Irish author, poet and playwright Oscar Wilde. I would also attribute this sentiment to any chef de cave in Champagne, France. Champagne is renowned as the finest example of sparkling wine in the world, a luxury product with a price tag to match. Reputation and brand are everything so are fiercely protected. The chef de cave who leads the winemaking team – that's the person ultimately responsible for what ends up in your glass – cannot be satisfied with anything other than the very best grapes and winemaking team for their champagne.
When G.H. Mumm's chef de cave Laurent Fresnet worked with Marlborough winemaker Jamie Marfell to create this blanc de noir from 100% Marlborough pinot noir, he was clearly satisfied that he was working with the best. The result is a New Zealand sparkling rosé emblazoned proudly with the iconic G.H. Mumm brand.
As a vintage sparkling wine, this rosé is required to be aged for a minimum of three years prior to release. This wine, however, has been aged for a total of four years which contributes to the enhanced complexity, texture and flavour of the blend.
Pale in the glass, aromas of red apples, summer berries and delicate florals lead into a creamy, well-weighted yet seemingly weightless palate. Brioche and pannacotta characters collide on the juicy midpalate through to the long and delicious finish. (B)
→ more
1