Popping the cork on a bottle of Champagne still gives a sense of excitement, says MARY-THÉRÈSE BLAIR.
While intending to make still wine, 17th-century monks with basic winemaking skills lacked understanding of the science behind secondary fermentation. This is the fermentation that happens in bottle and creates the bubbles that make a still wine sparkle. It led to hazardous cellaring situations with spontaneously exploding bottles as the glass used was unable to contain the internal pressure. Careening glass set off a chain reaction of explosions resulting in as much as 90% destruction of the cellar contents. The phenomena was little understood and led to early Champagne being dubbed 'le vin du Diable' (the Devil's wine) by superstitious monks.
These days the understanding and control of secondary fermentation combined with heavier bottles makes flying glass less of a hazard, so you can pop a bottle this festive season without fear. Even with the potential risk it's worth it, as when it comes to our fantastic champagne selection, it's better the devil you know.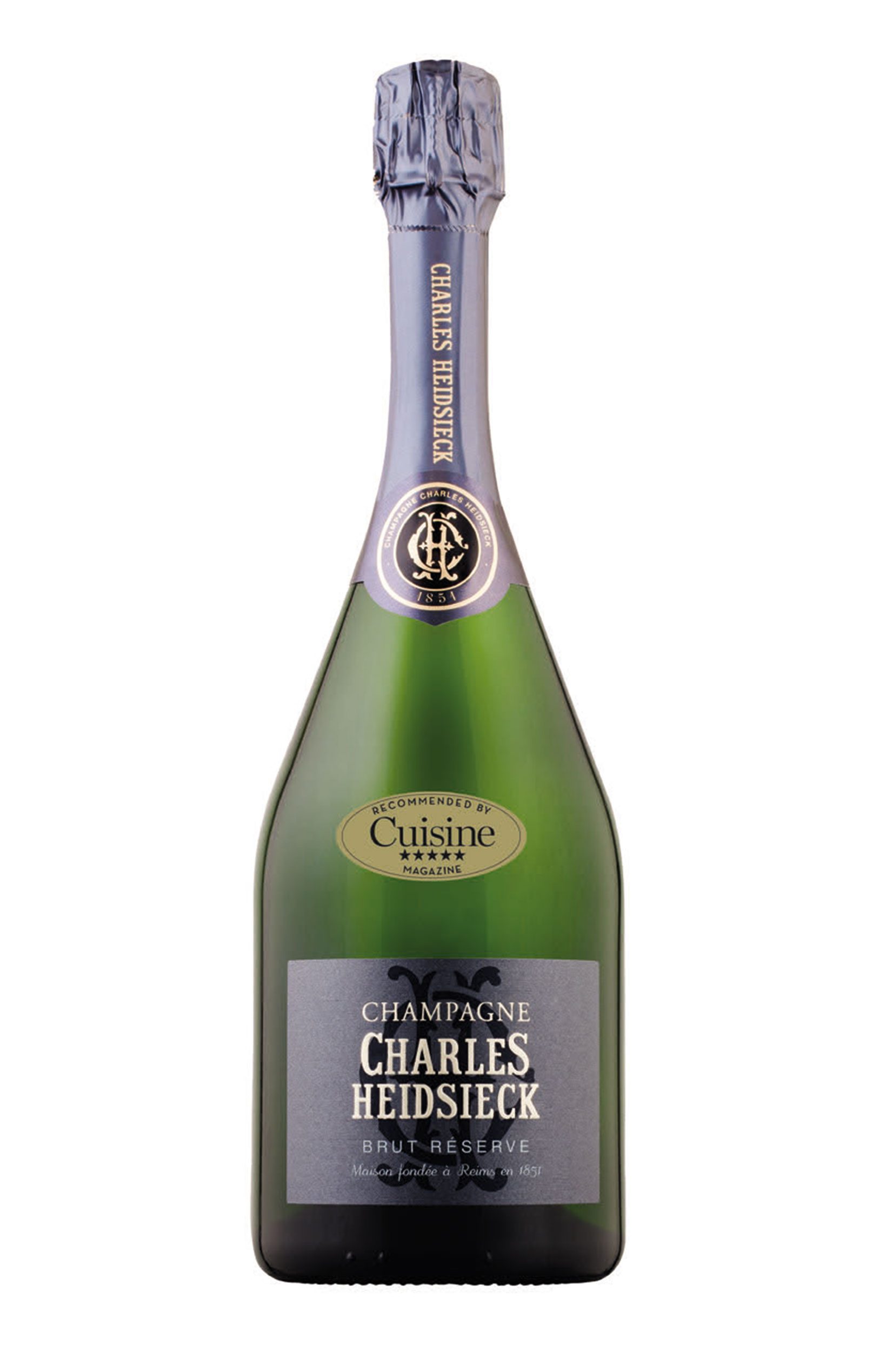 Most of us have heard the term 'Champagne Charlie', a good time guy – or gal – who enjoys fun and the finer things in life and isn't worried about the cost. It might surprise you to know that Champagne Charlie was once a real person. Charles- Camille Heidsieck, who despite being born into an established and respected Champagne dynasty, decided to forge his own way. He founded Champagne Charles Heidsieck in 1851 when he was 29 years old.
Heidsieck was revered for his audacity and sense of adventure, but also his entrepreneurial spirit and he is credited with introducing Champagne to America. He visited the US in 1852 and immediately saw the potential in this burgeoning market. His instinct was right and it didn't take long for Champagne to take off and reward the brand with record sales. When Heidsieck returned five years later to check on his affairs he did so as a celebrity, with mass newspaper coverage and Champagne- fuelled celebrations held in his honour. It was here that the personality of Champagne Charlie was solidified in infamy.
I think we all know a Champagne Charlie and they're an easy type of person to love. The same can definitely be said of this spectacular Champagne. Medium in the glass, it has a lovely aromatic nose of baked bread crust with grilled lime. The palate, like the nose, is complex and weighty, rich and full with a creamy mousse, nutty characters and a mouthwatering minerality. This is a powerful Champagne with fantastic length that is very easy to love indeed. (A)
→ more
1