Daniel Le Brun NV (Marlborough)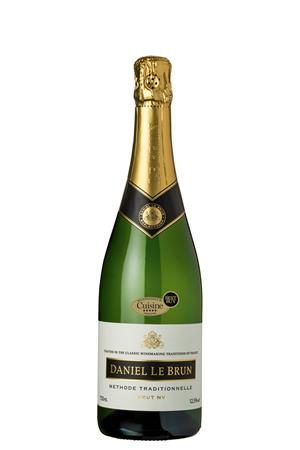 DANIEL LE BRUN NV is sourced from 13 different vineyards across the Wairau Valley with the varietal mix being 60% chardonnay and 40% pinot noir. To layer in depth, there is an impressive 27% of older reserve wine in the final blend. This is a fine, fresh style with lovely focussed fruit that makes for a terrific aperitif-style sparkling. Well-defined lines suit the elegant flavour profile of citrus, chalk and yeasty bread. This year's top sparkling comes from a house that first put down roots in Marlborough in the 1970s. Although the winery has since changed ownership, its unwavering commitment to quality and detail keeps this house at the top of its game.
For quality and value, there is a wonderful spectrum from prosecco to more complex, methode traditionelle, vintage wines. JOHN BELSHAM
THE SECRET ARTS The non-vintage house style is one of the most important wines in a sparkling house portfolio as it defines both the quality and the style of the producer. The Le Brun NV has the benefit of 21?2-3 years of ageing on lees, a length of time normally reserved for more prestigious vintage wines. The time on lees before riddling and disgorging is part of the secret art of the winemaker as he or she must determine how long is the optimum time to build texture and complexity, while maintaining freshness and structure in the wine.
Methode Traditionnelle - Sparkling
Marlborough - New Zealand
NZ $30
Cellar: 2 year(s)

top 10

View the full Sparkling 2018 tasting results
Best Buys