Lilbert-Fils Blanc de Blancs Grand Cru Brut NV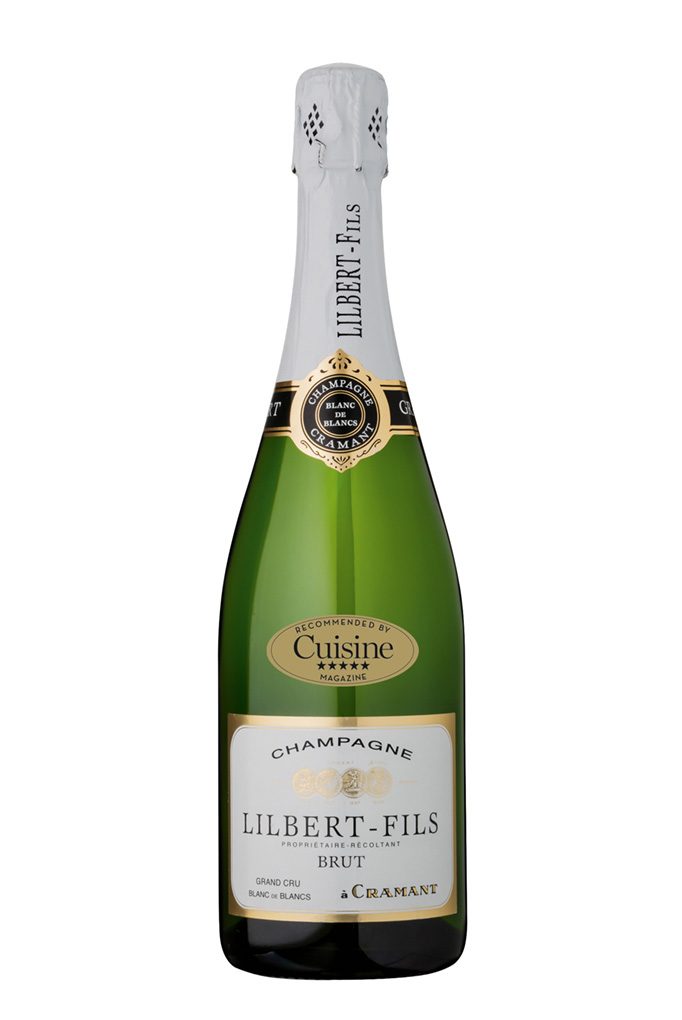 Champagne Lilbert-Fils is one of the most consistent and highly respected Grower Champagnes. The Lilbert family have been grape growers since 1746, however it was not until 1907 that the family began bottling their wines. Now, 112 years on, fifth-generation winemaker Bertrand Lilbert is at the helm. Their wines are produced from 3.5 hectares which are exclusively planted to chardonnay vines deeply rooted in the chalk soils of the Côtes de Blancs . The vineyards are situated across three Grand Crus: Cramant, Chouilly and Oiry and are divided into 15 parcels which yield a maximum of 30,000 bottles per year across three wine styles. To put this into perspective, even the smaller of the Grande Marque houses produce over 1.5 million bottles per year.
Upholding traditional techniques
The non-vintage brut in this tasting has an impressive 50% reserve wine and 50% wine from vintage 2013 in the blend. It was hand riddled and disgorged in the spring of 2016 using the traditional 'à la volée' technique of holding the bottle upside down then quickly righting it while manually removing the tirage seal with sediment attached. Served in restaurants such as George V in Paris, it is definitely a wine to seek out now, before it is sold out. This wine is exceptionally fresh, elegant and beautifully structured. The delicious creamy mousse and fine bead highlight the aromas of ripe apples and fresh citrus. Savoury, complex flavours of toasty brioche, nuts and meal provide tension, harmony and superb length.