Nautilus Albariño 2017 (Marlborough)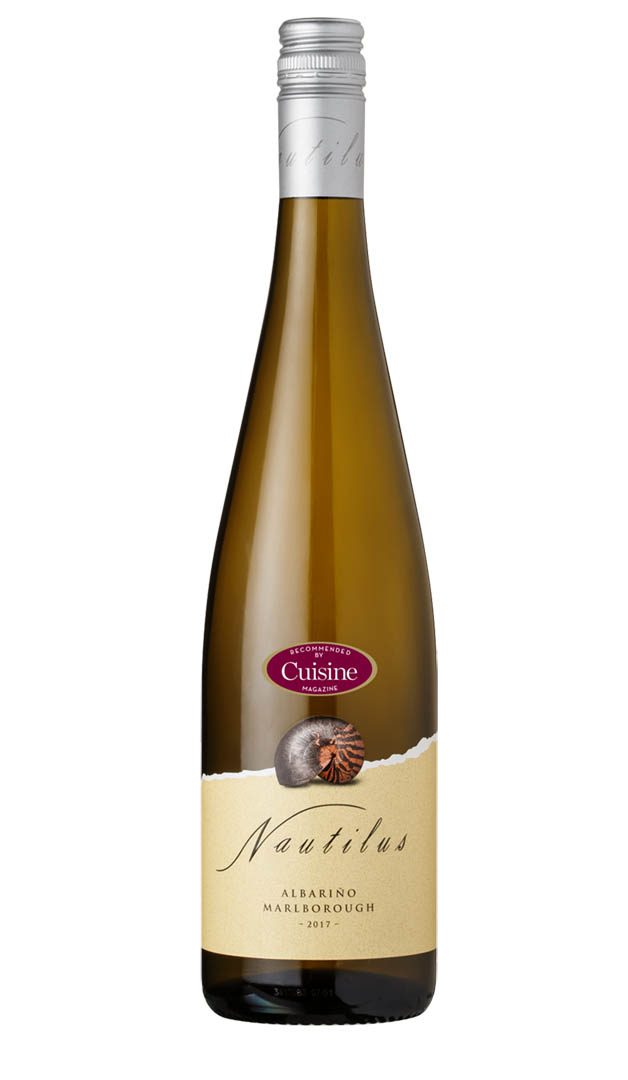 This beautifully presented wine has exotic floral aromas of ripe mango and frangipani with peach and lemon curd at its core. With a slight savoury undertone and a hint of nutty Marcona almonds, it's a wonderful wine to simply sip or pair with a range of small tapas plates. If you can't be in Spain, then this wine will certainly take you there.
HOLA EL NAUTILO
The majority of New Zealand's winemaking success has been based on the production of premium, cool-climate French varietals, so it is exciting to come across this Spanish variety Albariño performing so well.
We tend to associate Spain with warm- climate varietals, however Albariño originates from the more temperate maritime-influenced area of Rias Biaxas in north-western Spain and is one of the main white varietals in Portugal's Vinho Verde region (Alvarinho).
Understanding the nature of the grape, Nautilus identified the warmest area on their Renwick vineyard in Marlborough to plant Albariño in 2012. The wine has had consistent success in competitions and, more importantly, has won the hearts of many since the first vintage in 2014. Although some may regard the varietal as a novelty in New Zealand, the varietal has enjoyed centuries of success in Spain; proving old can certainly be new again. Olé!
Specialty Whites - White wine
Marlborough - New Zealand
NZ $29
Cellar: 2 year(s)

top 5

View the full NZ Specialty Whites 2018 tasting results