An aged riesling is first across the line in this year's tasting, says Mary-Therese Blair.
Like most industries, wine has its own internal colloquial language full of expressions that don't make sense unless you know. One such term is 'Petrol Head', a reference that seems better suited to a group of car enthusiasts than wine connoisseurs – but it's a thing. It refers to those who love the smell of aged riesling. Riesling, after some time in bottle, takes on a distinct aroma of kerosene. The jury is out as to whether this is a winemaking fault or a characteristic of the varietal – and I have heard much debate on either side – but whatever the reason, riesling lovers cannot get enough of this hallmark smell.
Our top riesling is a 2015 vintage and some of the judges notes do refer to a hint of kerosene; perhaps it's that which tipped them over the edge to crown this wine? Who knows – the secrecy of the judging room is sacrosanct – but if a hint of petrol isn't your thing, you have lots of incredible rieslings young and aged to choose from.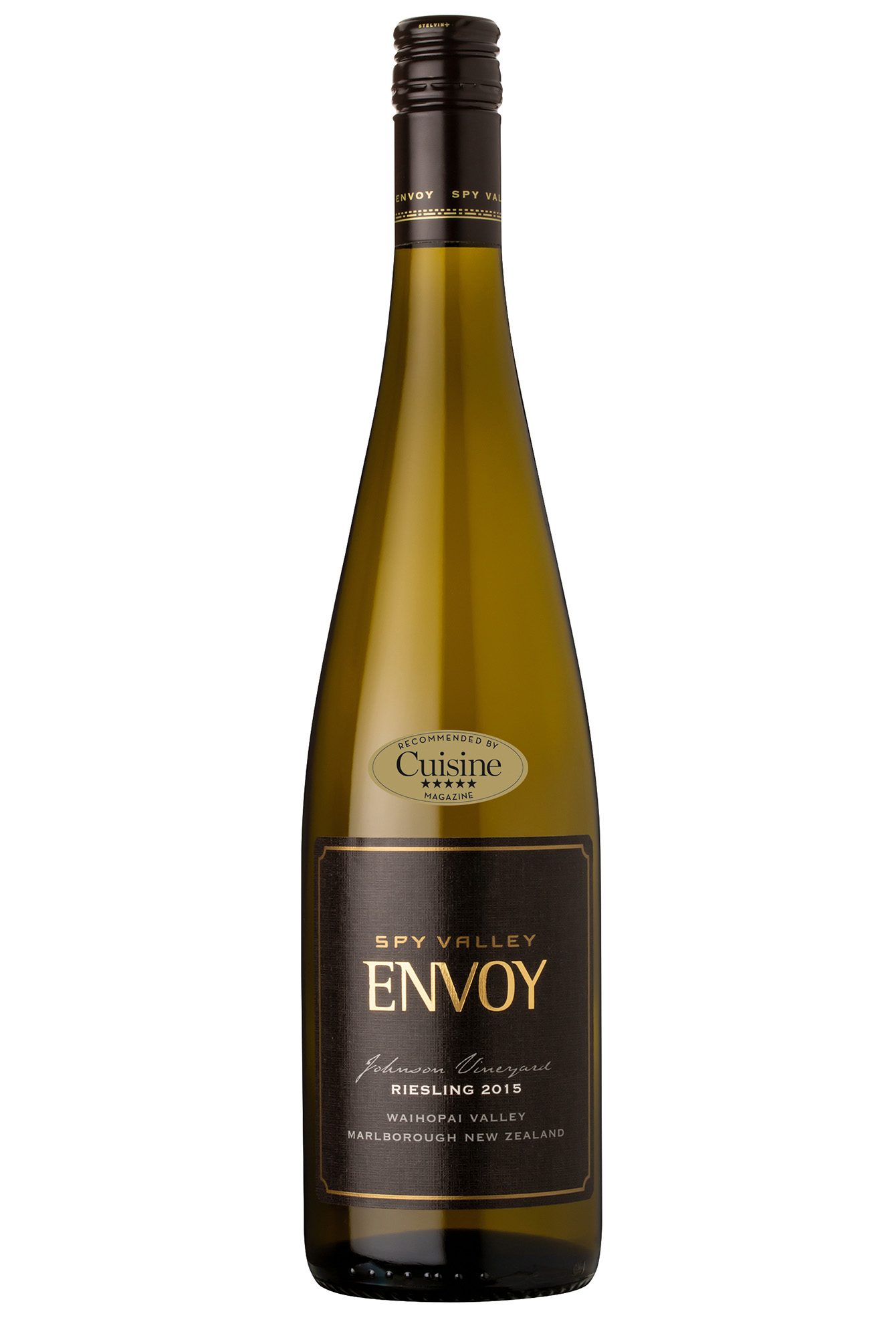 Spy Valley is based in Marlborough's Waihopai Valley, which at the time when it was founded in the 1990s was more famous for its secure, government-run communication facility and the dual 'interception dishes' that dominated the landscape than it was for growing grapes. Fair to say it inspired the name of the brand to which our winning riesling belongs. Like most visionaries, Spy Valley owners Bryan and Jan Johnson were thought of as crazy to plant a vineyard on land considered to be wholly unsuitable for grape growing. Yet, plant they did, establishing 180 hectares of estate vineyards. Over the years Spy Valley has gone from strength to strength. The same cannot be said of those imposing twin dishes whose decommission and removal was announced in October 2021.
The Spy Valley 'Envoy' range is a selection of premium wines sourced from exceptional micro-site vineyards throughout Marlborough from some of the oldest Spy Valley vines. Once bottled, Envoy wines are then allowed one of the most precious commodities in winemaking: time.
Clearly the commitment to release when the wine is ready and not before was worth it, as our judges agreed that this wine shone through the pack with floral aromas and notes of summer hay and ripe lemon. Toasty development notes deliver yet another layer of complexity. On the palate, limes with white peach flesh and incredible acid make the wine quite salivating, long and persistent. Beautiful harmony and balance across the acidity and the residual sweetness – an excellent example of New Zealand riesling.
→ more
1