New Zealand sauvignon blanc is still top of the worldwide popularity stakes, says MARY-THERESE BLAIR.
While we take every wine tasting seriously here at Cuisine, it is without doubt that sauvignon blanc is one of the most important tastings of the year. This isn't because of a personal penchant for something zippy, zingy and oozing with passionfruit at the end of a hard day, but simply because sauvignon blanc is important to New Zealand. Our principal wine style makes up 72% of wine production and 85% of New Zealand's wine exports. The world is crying out for our sauvignon blanc and we are delivering as best we can despite the current state of global logistics. As a small wine region, New Zealand makes a mere 1% of the world's wine, but a whopping 17% of the world's sauvignon blanc – how's that for punching above your weight? So you can see why sauvignon blanc is important to Cuisine because we have a shared philosophy; it's about highlighting the very best, from New Zealand to the world.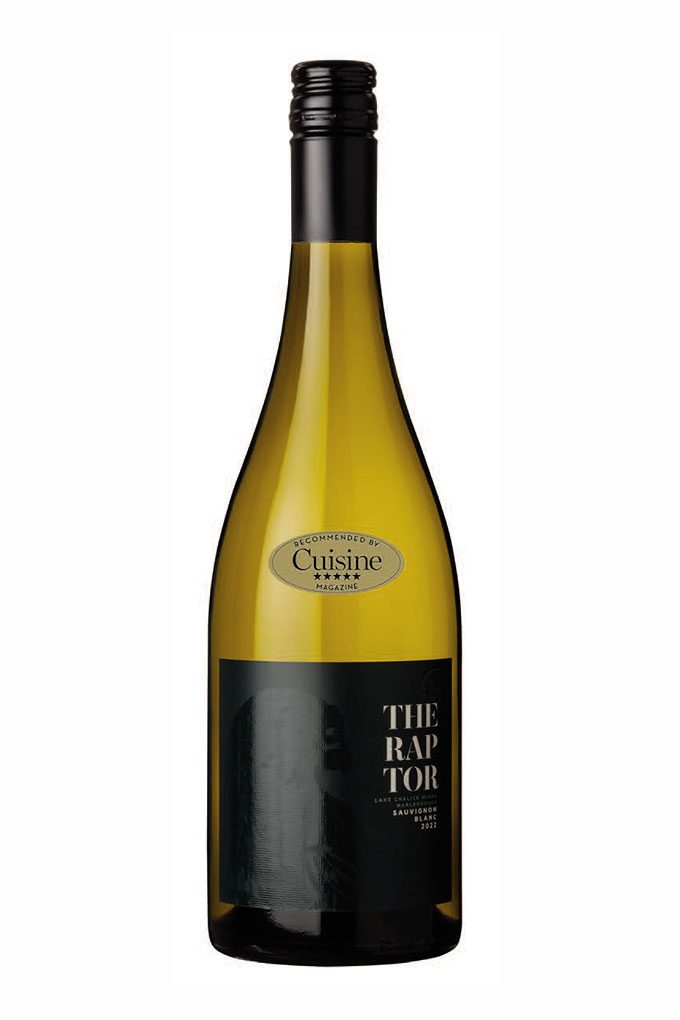 The team at Lake Chalice draws a beautiful parallel between winemakers and the birds – such as the namesake raptor of this wine – that swoop and soar in the skies over beautiful Lake Chalice in Mount Richmond Forest Park, Marlborough. No one knows the land better than the birds, keeping a constant eye downwards, adjusting their path for weather and waiting for the perfect time to swoop in and take action. Sounds extraordinarily like the winemaker who surveys the vineyards all year round then, as harvest approaches, watches and waits until the right moment. When that moment comes and the conditions are perfect, they swoop in to pick that year's vintage. That fruit goes on to create the perfect wine from that place and that moment in time.
Lake Chalice winemaker Chloe Gabrielsen did just that with this phenomenal 2022 sauvignon blanc, and did so in a vintage that was extremely challenging in terms of all the wrong weather at all the wrong times. But the old wine adage that great wines come out of bad vintages is true and especially true for this wine which spellbound our judges.
Fantastic fruit expression on the nose with layer upon layer of aromatic delights revealing themselves to the imbiber. Stone fruit, citrus and delicate white blossoms alongside more typical passionfruit characters working together in harmony. The palate is weighted and juicy with incredible fruit concentration and complexity alongside a mouthwatering salinity culminating in a long and satisfying finish.
→ more
1