Veuve Clicquot Vintage Rosé Brut 2004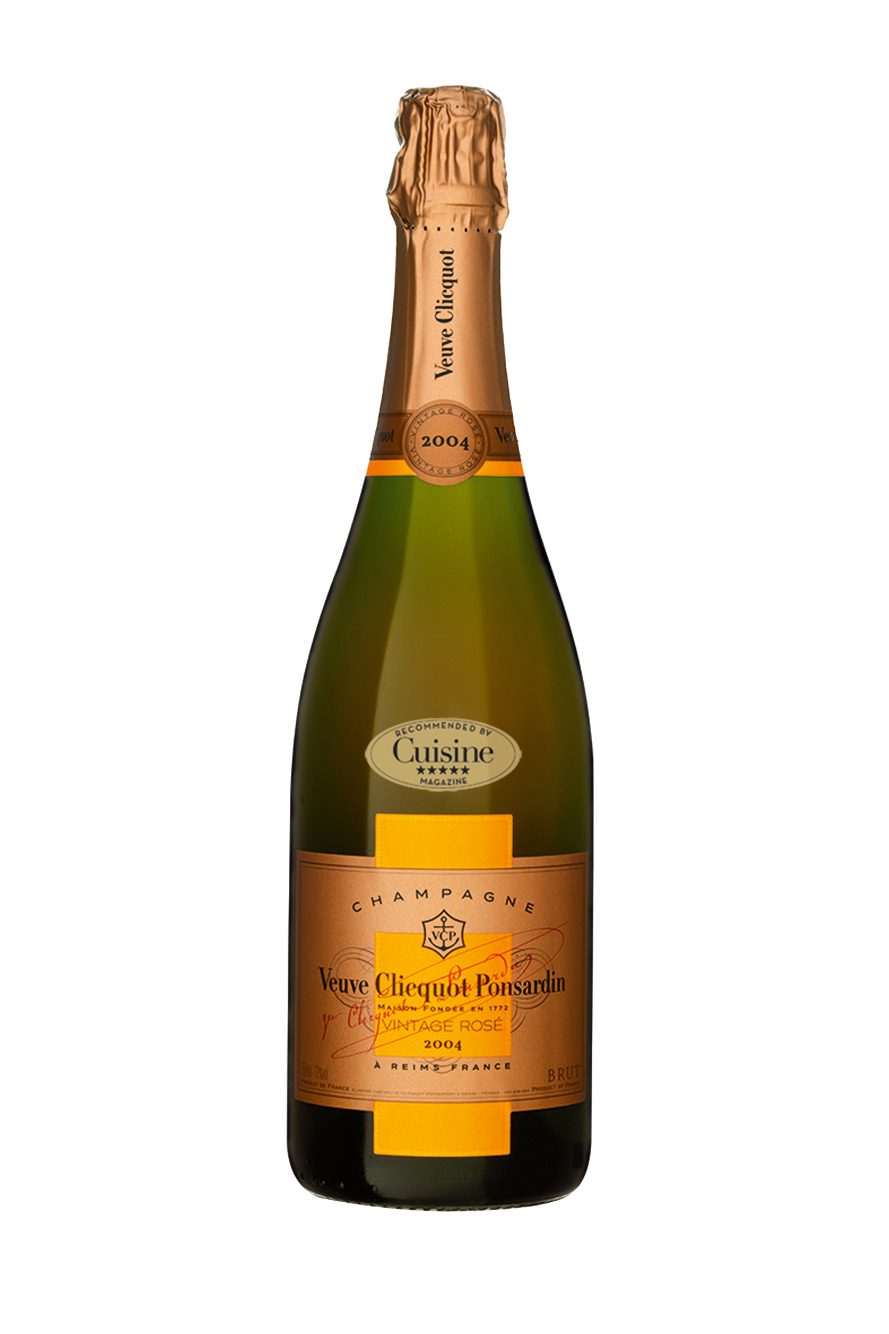 "Perfection" was the word panel chair John Belsham used to describe this rose-gold-coloured vintage Champagne. Raspberry nougat, apricot, vanilla bean and patisserie scents fill the pure, elegant nose. The palate has an exquisite dissolving quality that's ethereal, yet persistent and deliciously intense, finishing with a lingering aftertaste.
Top Wine Profile
Coming up rosé
Pink Champagne has had its ups and downs over the last century, but where it was once regarded dismissively by the fashionistas, today sales are booming. Veuve Clicquot was the first Champagne house to launch a vintage rosé commercially in 1822. The house style for vintage wines – high in pinot noir, relatively low in dosage sweetness – also lends itself to rosé wines made in a richer style. It's often said that this or that Champagne is a "food wine", and this wine's rich, dry character recommends it more than most. While it has real personality, it retains a haunting delicacy and elegance. A wonderful interplay of richness and finesse and a truly memorable rosé Champagne. In a word, superb.