As Hawke's Bay wines pull off a remarkable sweep of the top ten standings, MARY-THERESE BLAIR finds a lot to like.
We had an incredible lineup of wines and you don't have to be the sharpest tool in the box to see that the top wines have something in common. They all hail from Hawke's Bay. I've seen many 'almost' clean sweeps in my time, but ten wines from three different vintages all from the same wine region? It really does say it all about the exceptional and consistent quality we have come to expect from Hawke's Bay producers.
Our beloved Bay had a devastating start to the year with Cyclone Gabrielle ravaging and in some cases completely destroying vineyards. With those vines went decades of hard work for growers who now find themselves starting from scratch once again. While it might seem trite, it is possible to assist Hawke's Bay wineries with the simple act of buying their wine. As our results show, there is plenty from which to choose.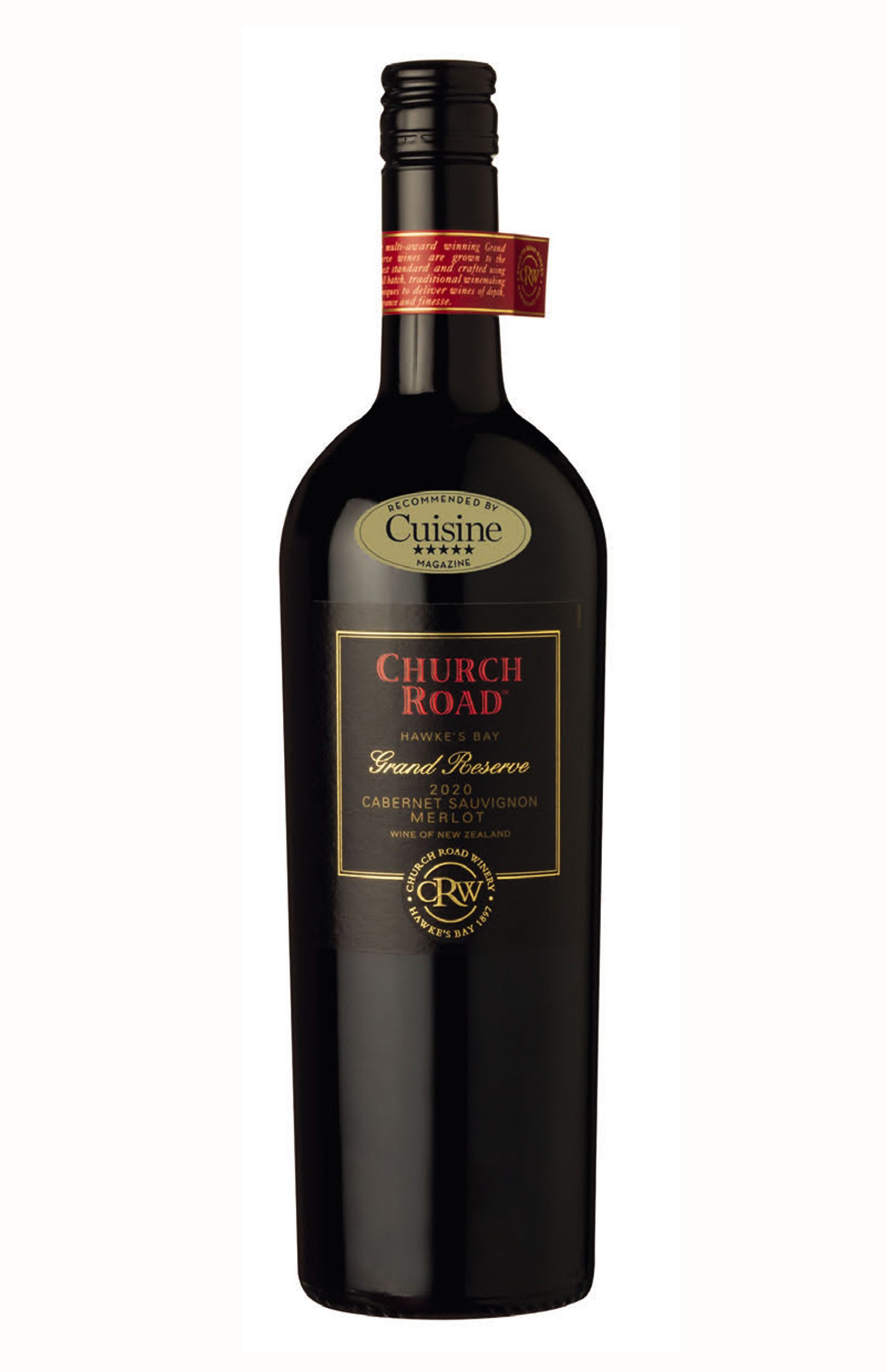 Recently a friend with a particular passion for Bordeaux styles asked me, "What's good drinking right now?" and I absentmindedly rattled off a selection of wines at different price points. The reply, through laughter, was, "So... Church Road then?". Without realising, almost all of the wines I had suggested were from Church Road. It's not like me to recommend just one brand and even less so for that brand to be one of the 'big guys' but truthfully it's impossible to deny the quality, range and ultimate drinkability of this Hawke's Bay stalwart.
Church Road won another top wine accolade in Cuisine as recently as last year for the 2019 Grand Reserve Syrah. At that time we reported that winemaker Chris Scott was the only winemaker to win the 'New Zealand Winemaker of the Year' award four times at the prestigious Winestate Wine of the Year Awards. Clearly 'unprecedented' is what Chris does best as since we last mentioned his name, he has gone on to win this award for a fifth time – a phenomenal achievement. When you taste this wine, however, the continuing accolades for this talented winemaker come into focus.
This blend is radiant in the glass with a deep, dense colour that appears almost glossy. The nose is incredibly expressive with cassis, dark plums, chocolate and just a touch of cigar box that hints at the beautifully handled oak. Youthful yet rich and brooding this wine expands and coats the palate with sweet juicy fruit, steely acid and wonderful tannin concentration. Exceptional.
→ more
1