Gibbston Highgate Estate Dreammaker Central Otago Pinot Gris 2018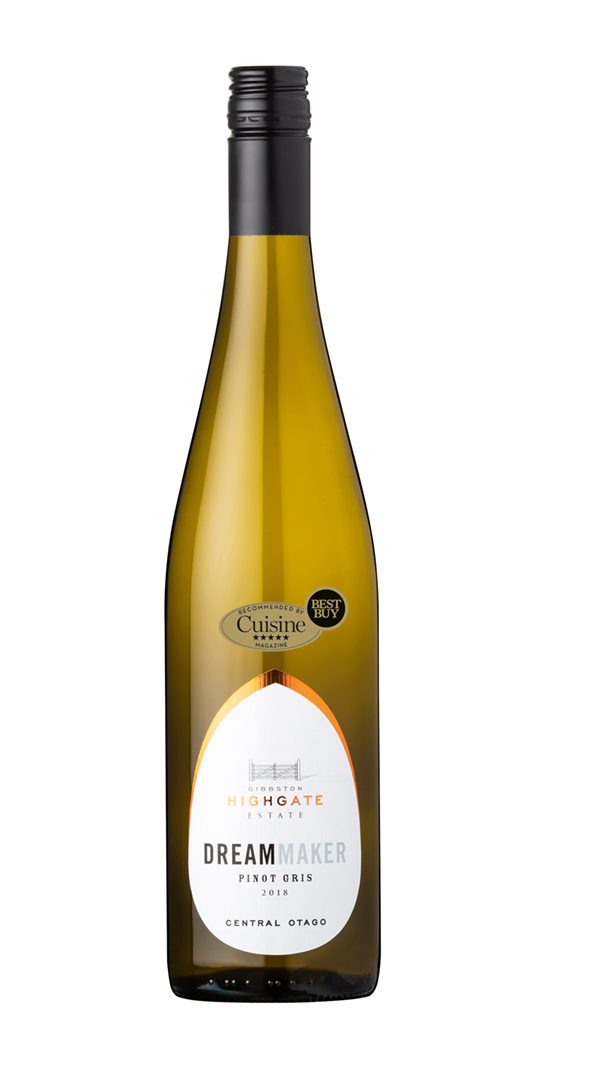 Jo Gear is the Head Winemaker at New Zealand Wine Cellars and the talent behind this number one wine from the Ata Mara vineyard in Pisa, Central Otago.
With characteristic modesty Jo suggests that "there are a lot of Pinot Gris styles out there and it's often hard to define what makes a good one, but it takes the same qualities that make any other wine special". When pressed for more detail on how she has made this beautiful wine she credits the quality of the vineyard, her viticulture team and the often-unheralded winery team. However, her own skill with Pinot Gris is clearly demonstrated in chaperoning this wine. It takes experience, vision and a real affinity with the variety to elevate Pinot Gris from bland to notable. Furthermore, the Central Otago 2018 season was very challenging with record summer heat followed by unseasonal autumn rain. Ideally this variety prefers a cooler and drier season to excel yet Jo has expertly managed the conditions and triumphed with this wine.
This wonderfully ripe expression of Pinot Gris has spice, freshness energy and depth. The appealing lively aromas open out to a creamy palate reminiscent of vanillin custard yet still holding a tight form. The balance is off dry and the finish of the wine is perfectly shaped with just enough acidity to offset the generosity of texture.
Pinot Gris - White wine
Central Otago - New Zealand
NZ $21.99

top 5

View the full NZ Pinot Gris 2019 tasting results
Best Buys