Villa Maria Cellar Selection Pinot Gris 2021 (Marlborough)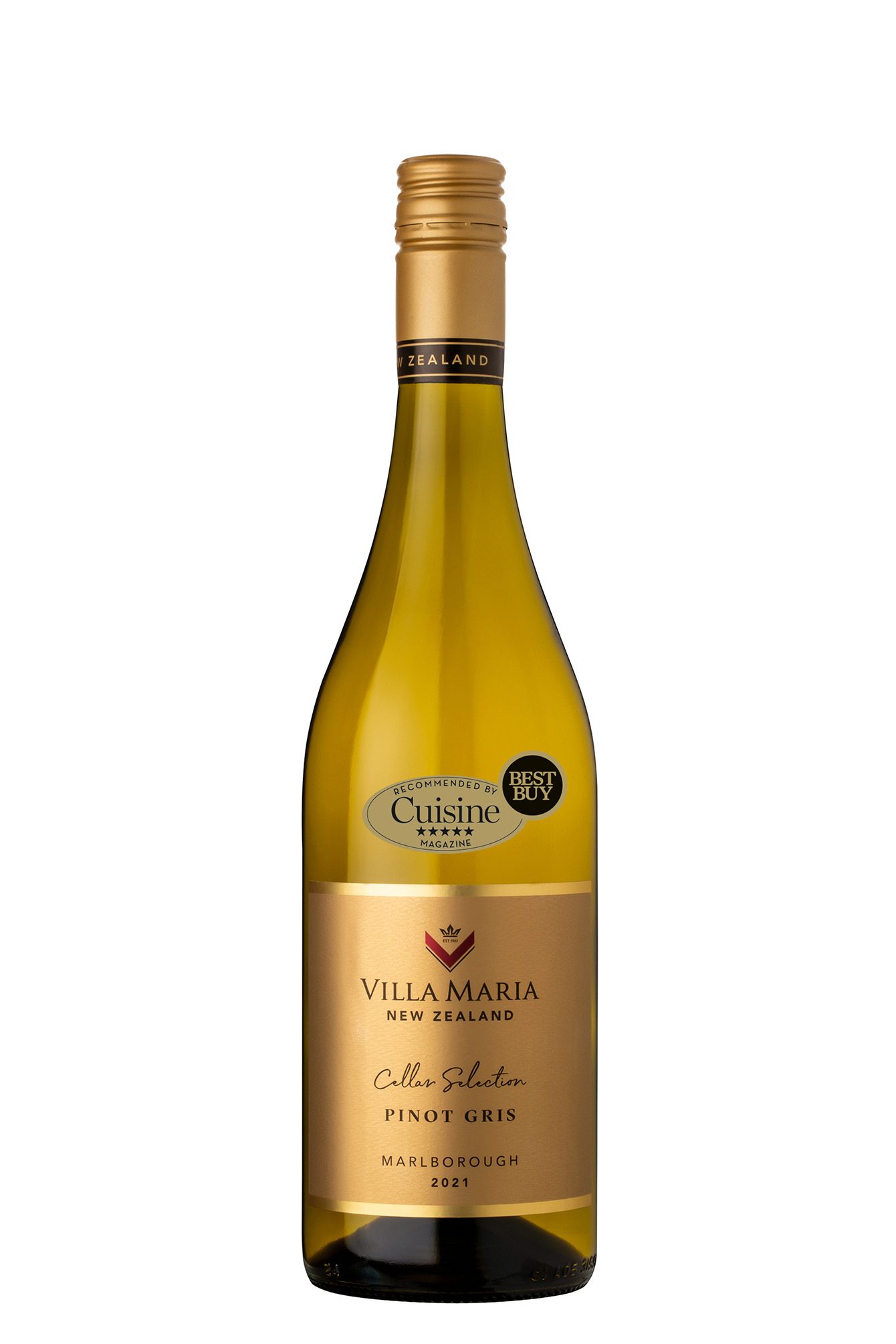 Villa Maria is shining bright with both the best and the second best pinot gris this year. Their record as New Zealand's most-awarded winery clearly isn't going anywhere any time soon. Villa Maria is a venerable brand both at home and internationally, and I think it is agreed that this is a winery known not just for quality and widespread availability but also for consistent quality at a great price. This is especially true of their cellar selection. Resplendent with its gold label, this range is well known on the shelves of supermarkets and specialist wine stores alike.
Case in point: our top wine the Villa Maria Cellar Selection Pinot Gris 2021 which pipped the Marlborough Reserve gris to the post by a whisper. At $18 it is a best buy indeed, and makes it a fantastic addition to your summer drinks list. Our judges were suitably impressed with this gris which was described as "bright, fresh and poised."
On the nose, ripe nashi pears are matched with hints of raspberry and watermelon and subtle white blossom aromas. Pinot gris' signature pear-drop character is undoubtedly present but nicely balanced through the palate against bright fruit sweetness and flavours of baked apple pie. The palate boasts fantastic texture and lovely length.
An exceptional example that proves that excellent care of fruit and considered winemaking can deliver a brilliant, bright-focussed, layered pinot gris.
Best Buys