MARY-THERESE BLAIR finds warmer temperatures have Australian shiraz growers shifting to new regions.
It's probably not a shock to most of us that the planet is warming and the effects of global warming are being felt in the world of wine. For some, like grape growers in the UK, it's a good thing. The south of England is experiencing temperatures similar to those in Champagne sixty years ago and the result is some impressive British sparkling wine. For those growing shiraz grapes in Australia however, it's presenting quite a challenge. With the knowledge that a vine will start to shut down at temperatures above 35°C, what do you do when at the height of summer it's already that hot and the world is getting warmer? Those with the means are buying and planting vines in cooler climes, but what of those who can't just pick up another ten hectares further south? Could Aussie shiraz be endangered? Another good reason to pick up a shiraz from our picks below… while you still can.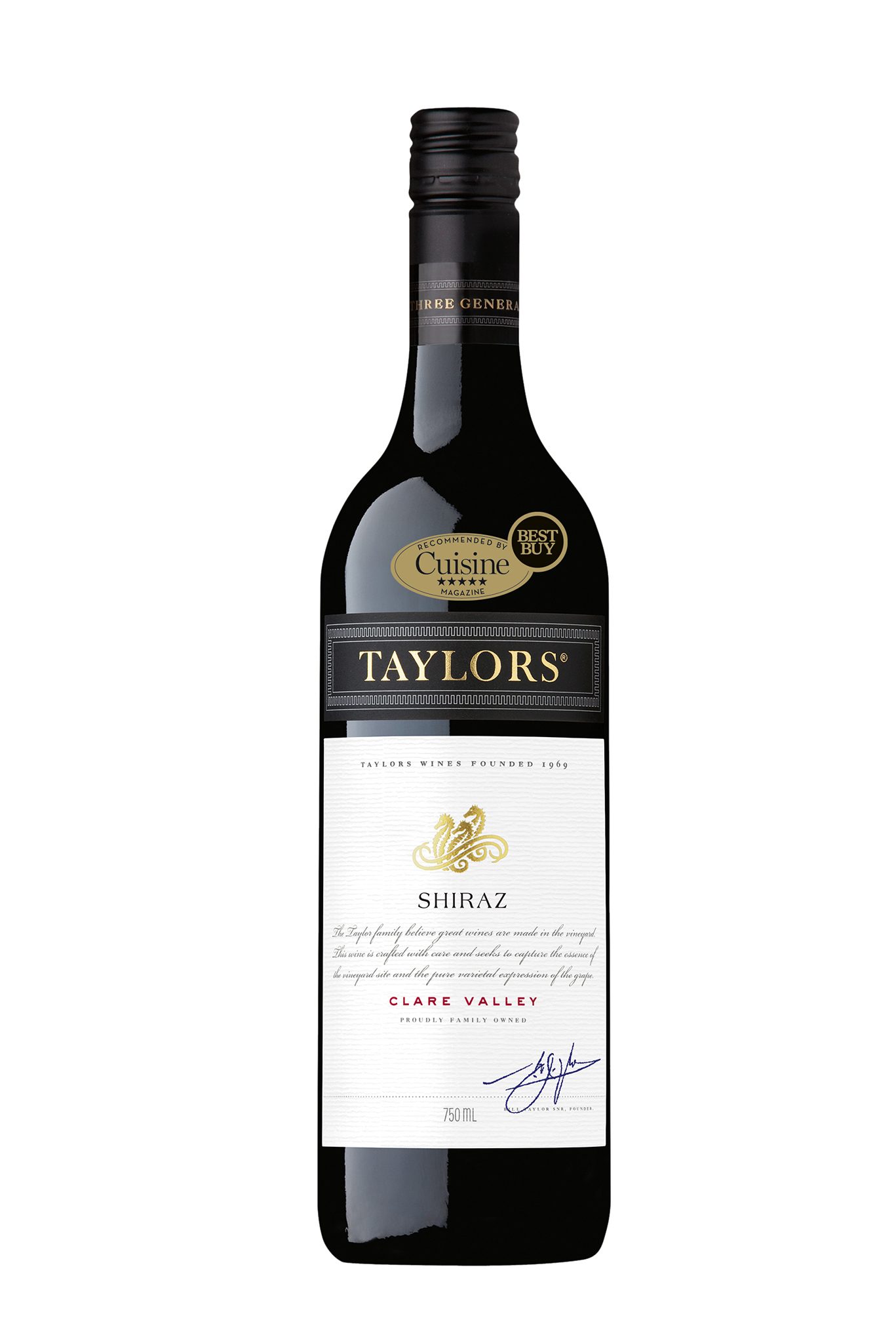 Taylors has been making wine in South Australia's Clare Valley since 1969 and is one of the Australian First Families of Wine – a group of just twelve wineries that represent the foundations of the wine industry in Australia and which are also committed to its future success.
There is no doubt that winemaking has been very good to the Taylor family and much like the other AFFW families their name has become synonymous throughout the world with Australian winemaking. Clare Valley in South Australia, a wine- growing region 100km north of Adelaide, is their place in the world. The blood, sweat and tears of three generations of Taylors can undoubtedly be found through layers of Clare Valley soil. Global warming, however, has forced Taylors to rethink what the future looks like in the face of rising temperatures year after year. Continual record-breaking high temperatures mean that taking grapes solely from Clare Valley is increasingly risky. The Taylor Family, therefore, have invested in land in the Limestone Coast, a cooler climate area three hours south of Adelaide. This savvy decision ensures that Taylors will continue to bring spectacular wines like this one – which has a combination of Limestone Coast and Clare Valley grapes – to our glasses for generations to come.
Delightfully youthful and energetic with abundant notes of plum woven with blue and black berries, mulberries and spices on the nose. Ripe blackcurrants on the palate complemented by hints of mint and eucalyptus which provide complexity and layers of flavour. Lovely firm tannins keep this juicy wine in balance all the way through to its long, satisfying finish. Incredible value at this price. (A)
→ more
1