History, tradition and sublime flavours combine in these festive season-ready fortified wines, finds MARY-THERESE BLAIR.
Fortified wine is wine that has been strengthened by the addition of distilled spirit after fermentation. The tradition of fortifying wine started in 17th century Europe and was born out of necessity – to ensure wine didn't spoil on long sea voyages as trade became a global endeavour. It was believed at the time that fortified wines had the added benefit of preventing scurvy.
'Health benefits' aside, the world has evolved past treacherous missions on the high seas, yet fortified wines such as port, sherry and muscat have remained on wine lists throughout the centuries. As always, I've got a theory why; because fortified wines are quite delicious. I didn't say it was a complicated theory but it's a solid one. From the ripe-fruited sweetness of port to the nutty salinity of fino, or the lusciousness of Pedro Ximénez sherry to the intoxicatingly aromatic muscat, there is something about fortified wines that makes even a single glass feel indulgent. I say have a hedonistic festive season and treat yourself to something sublime from our line-up below.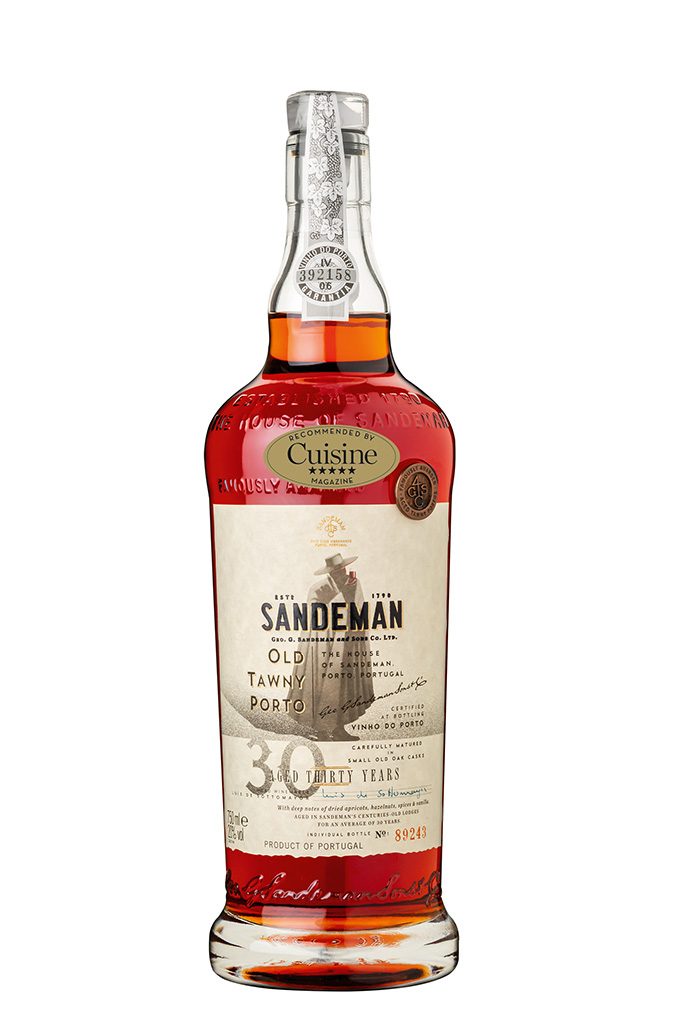 Lovers of fine port are most likely aware of the Sandeman brand – these days we're pretty brand-savvy and can quickly recognise the brands we associate with quality. A lot of work by clever marketers goes into 'educating' consumers via advertising and promotion. This leads to trust, which turns into love and affection every time we see our favoured brand's logo.
This type of marketing is mainstream these days, but George Sandeman was ahead of his time in understanding the power of the brand when he founded Sandeman in 1790. Sandeman was the first wine merchant to brand casks and one of the first to list a trademark in 1877 when trademarking commenced. In fact, Sandeman is one of the world's oldest trademarks still in use. The company was first to start shipping its wine in labelled and branded bottles and 'The Don' – the mysterious and shadowy caped figure who was revealed in 1928 and still adorns Sandeman's bottles today – is believed to be the first ever wine logo.
Match that foresight, brand awareness and savvy marketing with a remarkable product in the bottle and the results speak for themselves. Sandeman is a name synonymous with quality for over 230 years. Undoubtedly this 30-year-old port impressed our judges; lovely honey and nut aromas on the nose segue onto the palate matched with vanilla, raisins, light biscuit and toffee flavours. The luscious sweetness is held in balance perfectly through to the lengthy finish. (A)
→ more
1