It's not only Central Otago and Marlborough that produce top-flight pinot noir, says MARY- THERESE BLAIR.
One of the most exciting things about writing about the same topic year after year is seeing evolution happen. In the case of pinot noir, the evolution I see is the diversity of the origin of this most beloved of New Zealand wines. A couple of years ago the featured pinots were predominantly from Central Otago, last year Marlborough came through strongly and in this year's results it thrills me to see pinot from the Wairarapa gaining numerous accolades alongside those stalwarts from Central Otago and Marlborough.
Regardless of provenance, these pinots delighted our judges with head judge Simon Nunns calling out the strength of both the 2019 and 2020 vintages, with 2020 having a slight edge over the previous year. What was apparent was the care that has been taken to produce these stunning pinots, with well-handled fruit and thoughtful oak giving the top wines immediate appeal for those who want to drink now but also sure to reward those who seek to cellar.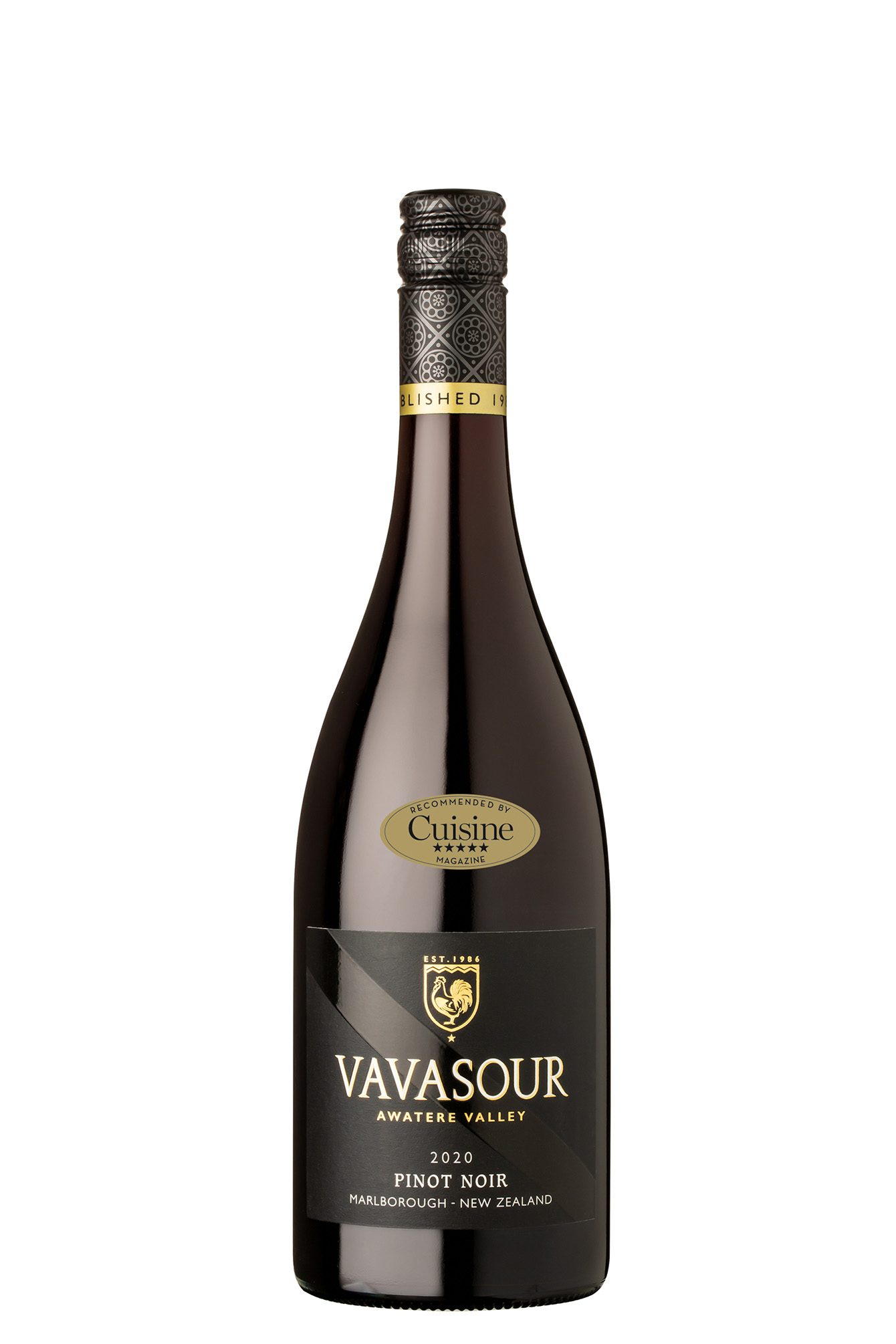 It never surprises me to learn that the winemaker of a five-star wine comes from the region where the grapes were grown. So when I learned that Vavasour winemaker Stu Marfell was born and raised a few kilometres from the Vavasour winery in Marlborough's Awatere Valley, it just made sense. To grow up in the Awatere is to have the intense winds either at your back or in your face, to know that hot summer cloudless days are followed by cold summer nights and it means you've had the area's renowned sedimentary greywacke soil under your fingernails more than once. In short, it means you know this place. In Stu's case it also means he knows how to make great wine from what grows there.
This top wine is a blend of pinot noir grapes from the Vavasour Home Block, Favourite and McBride's Vineyards in the Awatere valley sub region of Marlborough. Made using traditional Burgundian hand- plunging techniques during fermentation, it then spends ten months in French oak before bottling.
The results speak for themselves, with this wine soaring ahead of the others to take this year's top spot. A bright, medium ruby red in the glass, this youthful pinot abounds with pungent rich spice, cherries and raspberries on the nose and just a touch of reduction which serves to add complexity. The palate is medium weighted and juicy, teeming with fruit sweetness and with well-managed tannins matched with impressive acid.
→ more
1