We still love a good rosé, whether it's homegrown or from further afield, finds MARY-THERESE BLAIR.
It will come as little surprise to learn that the popularity of rosé shows no sign of abating. We are drinking more rosé than ever and are increasingly attracted to a broad array of styles, from the youthful, fruit-forward styles that New Zealand does so well, to the quieter, more age-worthy rosés in which the French excel. According to head judge Simon Nunns, this makes the job of assessing these wines more exciting, but also more challenging. Our panel wants to highlight homegrown beauties, but also to find the subtle, textural wines that make people dream of that last trip to Europe and, as we move past the pandemic, perhaps look forward to drinking them in situ once again. As they always do, our judges rose – or should that be rosé'd – to the challenge and our selection showcases both the best of local and overseas for you to enjoy.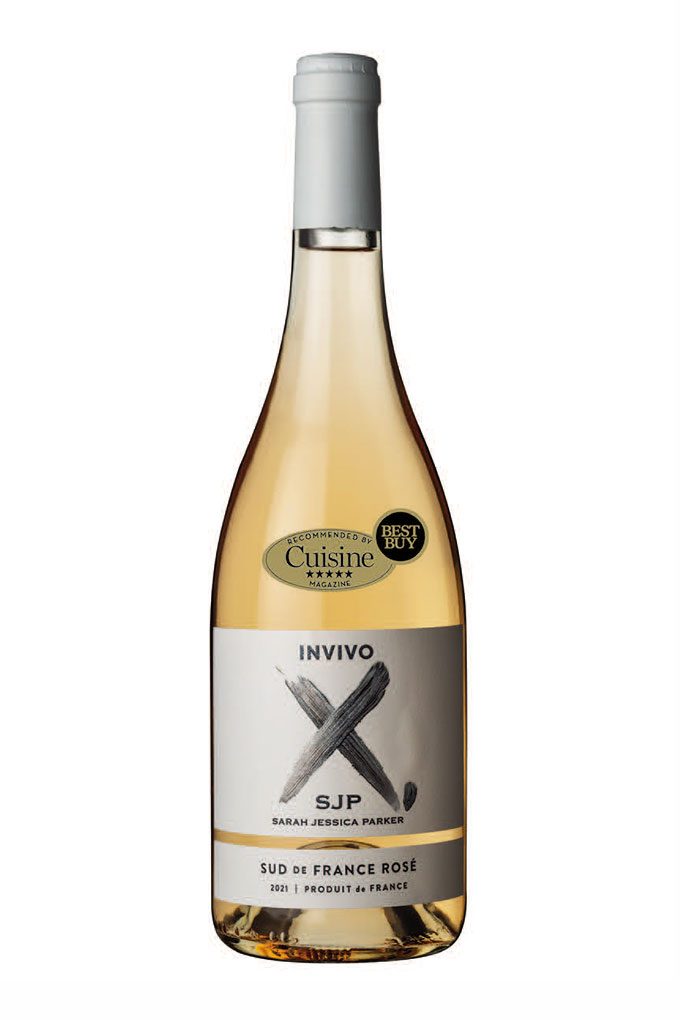 Celebrity wine is a bit of a phenomenon these days. Anyone who's anyone, it would appear, has their own wine, though they vary on the spectrum of involvement. This spectrum runs anywhere from, "Here's a wine that I like so I'll put my very famous moniker on the label and make 20%", to the celebrity who is involved with every aspect of the wine and brand process. I was fortunate enough to do some work with Invivo & Co. while they were launching the Sarah Jessica Parker (SJP) partnership in 2019, so I can tell you with certainty that this wine falls firmly within the latter part of the spectrum. SJP is extraordinarily involved in every element of the process, including blending the wines to her personal taste in collaboration with winemaker Rob Cameron and Invivo co-founder Tim Lightbourne, an event that happens annually in Parker's home city, New York (or via Zoom in times of Covid), and is filmed for marketing purposes. It appears to me that having a product that bears her name in the market without her having a level of control is anathema to the multi- talented SJP, and this wine is no different. Turns out Parker has quite the palate as this pale pink provençal rosé beguiled our judges at every turn. Juicy with lovely structure and incredible texture, this rosé manages to be delicate yet well weighted with lovely savoury notes evident throughout the dry, well balanced and lengthy palate.
→ more
1