Askerne Cabernet Franc 2019 (Hawke's Bay)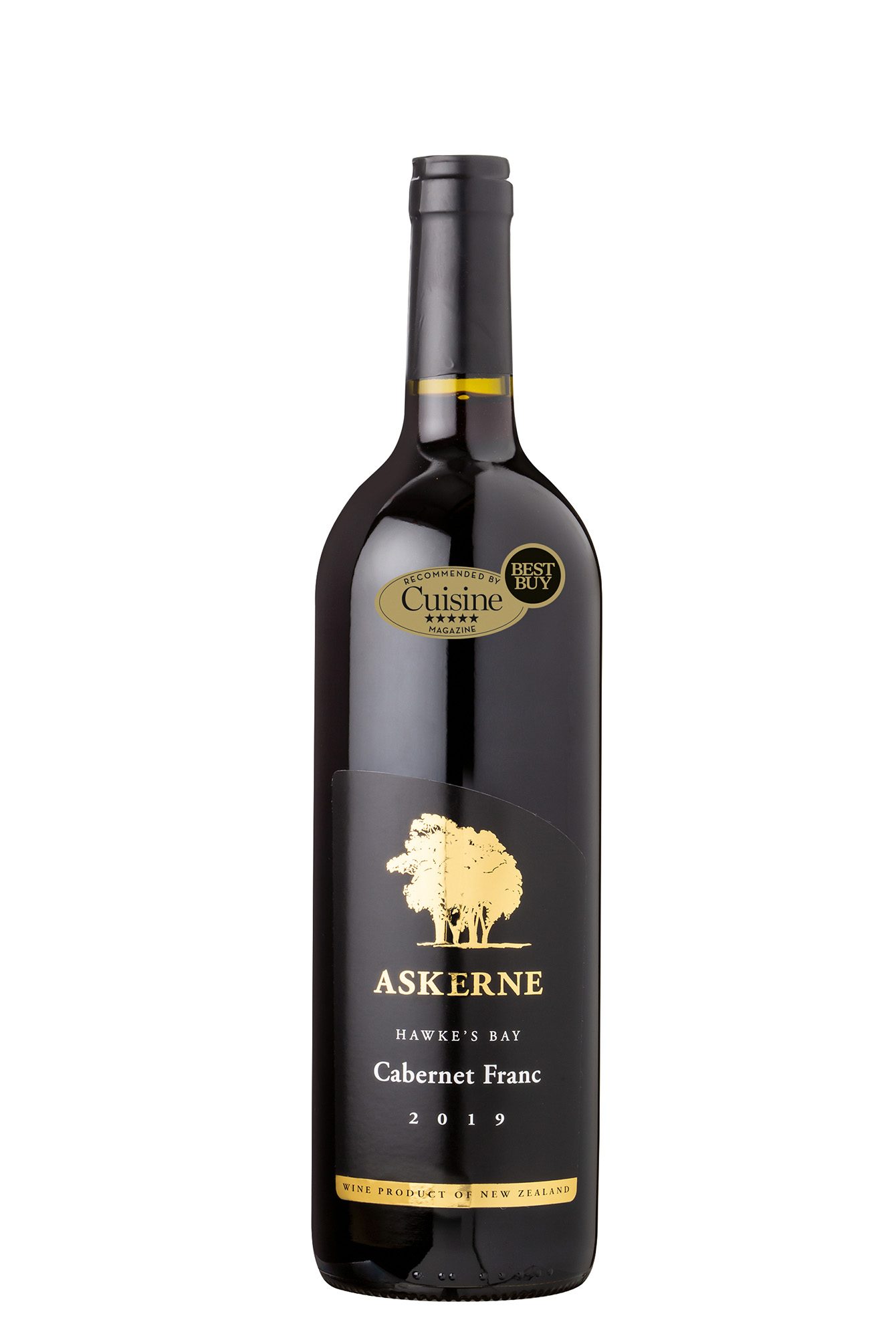 Kathryn and John Loughlin established Askerne in 1993, expanding in 2000 into the neighbouring orchard to take it to 20ha, and this newer plot is where the red wines are from. Cabernet franc is a particular love of Emma Wang, who works with the Loughlins in the winery, which might explain why such attention is lavished onto this less common grape here. Talented young winemaker Cairn Coghill recently joined Askerne from Sileni, so watch for even more exciting, elegant and complex wines in the near future.
This wine comes from grapes grown on the stony, sandy terrace of the vineyard, on the plains beside the Tukituki River. Cabernet franc is leafy, very fragrant and supple, with a lighter body than its progeny cabernet sauvignon (the other parent is sauvignon blanc). The judges' notes reflect classic notes of cedar, lifted fragrance and elegant, flowing palate with red fruit and spice through to the end of its crunchy, refreshing finish. It sees 22% new oak, which is more Saint-Émilion than Loire-like in interpretation, but the site delivers a distinctly cooler-climate style, so the result is halfway between the two.
Best Buys