Don't Tell Gary Shiraz 2018 (Victoria)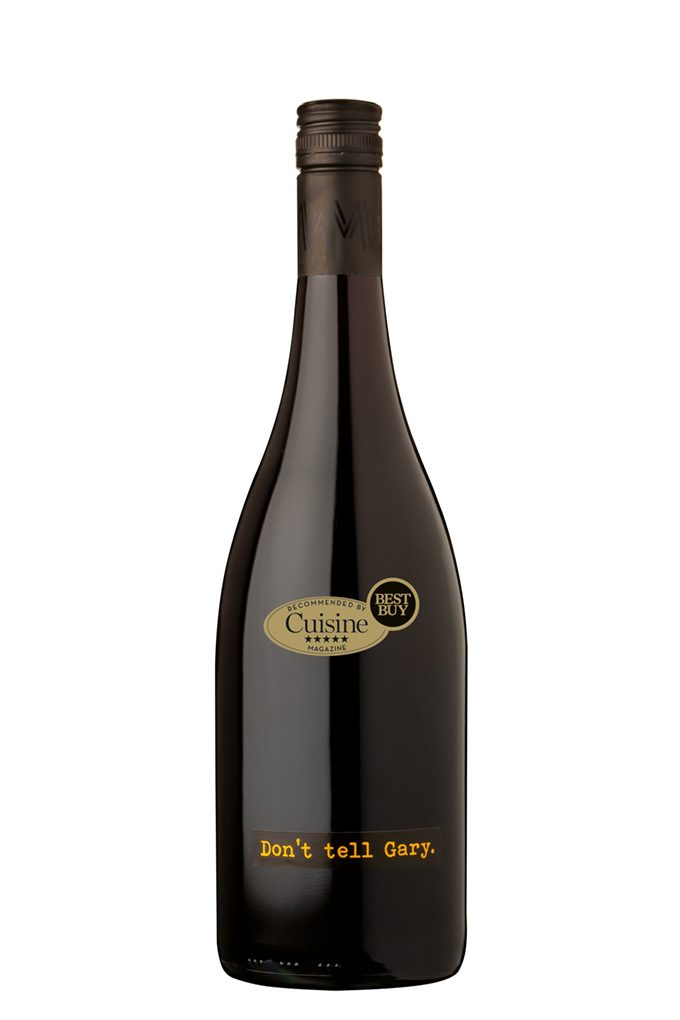 If you're wondering who Gary is... he's the winery accountant and the accountant is the last person to know when a winemaker goes rogue. Which is exactly what McPherson Wines winemaker, Jo Nash, did when she found an exceptional parcel of shiraz grapes in a single vineyard in Victoria, South Australia, which had been established in 1998. A covert winemaking operation ensued with wild yeast, open-top fermentation, allegedly extraordinarily expensive oak and minimal intervention in the winery with the intention to let the fruit shine through. I don't know if Gary ever did find out . A warm, dry vintage in 2018 meant grapes had to be picked quickly to ensure the quality of fruit needed for a wine like Don't Tell Gary. 
This wine is all about allowing the fruit to sing and, boy, does it; this is a delicious example of a cooler-climate shiraz with floral blueberry and blackberry fruits and just a hint of pepper spice. The succulent berry and black-fruit characters flow on through to the palate with acidity and silky tannin polish supporting a luxe finish. Perfectly described by head judge Ben as a shiraz with poise, presence and personality.
Red wine - Shiraz
Australia - Victoria
NZ $24
Cellar: 6 year(s)

top 10

View the full Australian Shiraz 2020 tasting results
Best Buys