Fromm La Strada Syrah 2011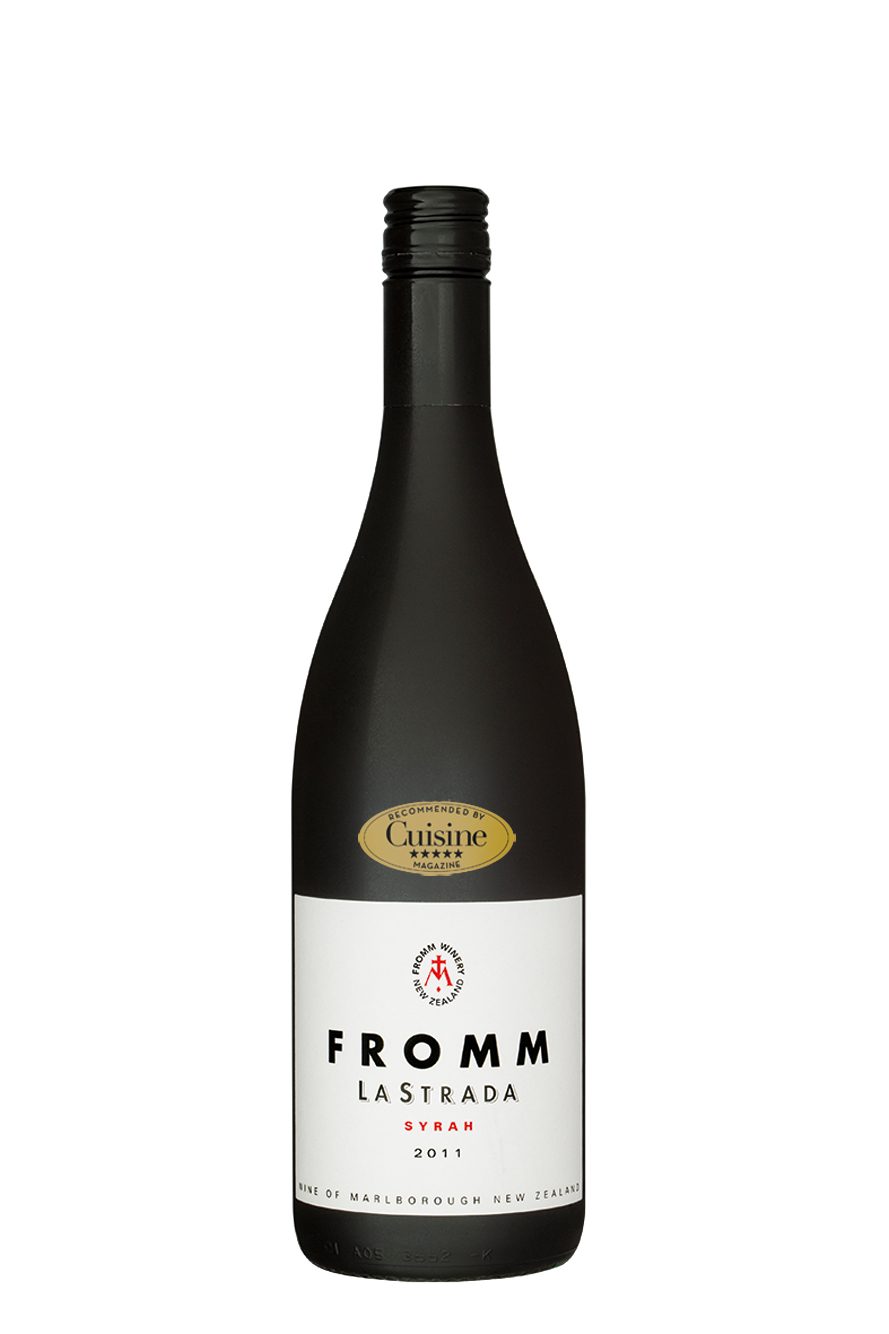 "That's the real deal – a true New Zealand expression of syrah," extolled John Belsham. It's a fascinating wine, with a core of juicy dark fruit enlivened by star anise, black olive and sage highlights. Enticing and fresh, it flows with evenness and grace. While it is a gorgeous drink now, a few years in the cellar wouldn't go amiss. The panel felt roast pork and crackling with rosemary would be a fine food match.
 Top wine profile
Open Hätsch
The day we put it to Swiss Fromm winemaker Hätsch Kalberer that most people didn't automatically associate the words Marlborough and syrah, he replied, "But they should." The team at Fromm has had syrah vines in Marlborough dirt for close to 20 years with no regrets. "Ours are cool-climate syrahs, but as with every variety, the benchmark wines are made in marginal climates," says Kalberer. "It can be difficult, but when things come together you get refined, elegant wines. What has been a positive development recently is that judging panels are appreciating these wines more. Words like powerful and masculine are no longer used to define quality." Cuisine's top syrah is co-fermented with four per cent viognier, grown in the same vineyard. "You don't need any more than that," says Kalberer. "It's like the invisible make-up that makes the wine look better." And with more Marlborough wineries now planting syrah, the North Island's challenge from the south looks set to continue.
Red wine - Syrah
Marlborough - New Zealand
NZ $39-$40
Cellar: 6 year(s)

top 5

View the full NZ Syrah 2014 tasting results