Passage Rock Generation Cabernet 2020 (Waiheke Island)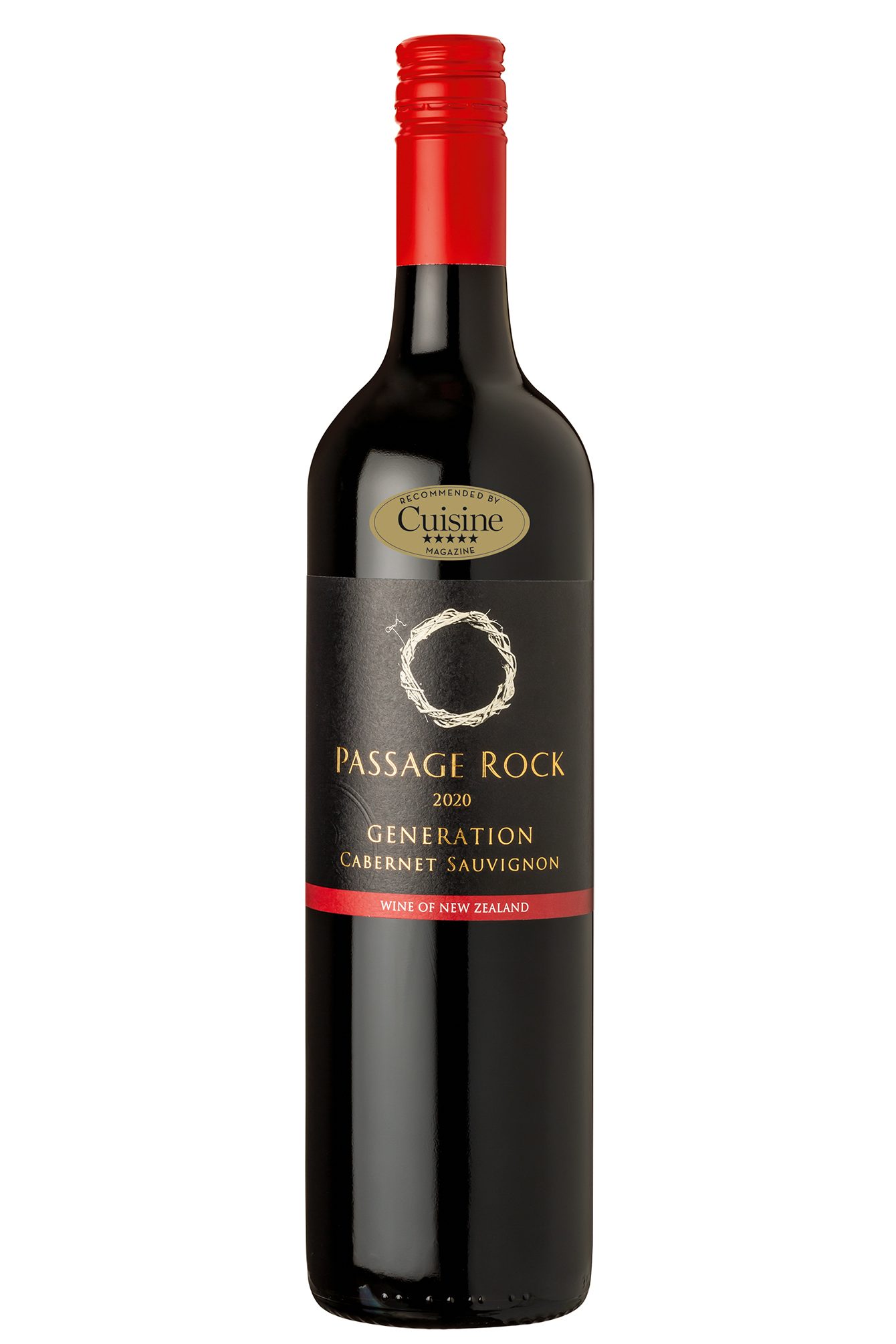 The word 'geneeration' in this wine's title is double edged. It's regarded by the team at Passage Rock as a wine so good that it comes along once in a generation; something our judges clearly agreed upon, crowning it the Cuisine top Bordeaux variety for 2022. But it also references the families who worked together under extreme stress – the likes of which none of us had seen before – to ensure the grapes made it from vine to bottle.
Vintage 2020 is extremely highly regarded in terms of the quality of fruit, but there's another reason why this vintage is burned into the brains of winemakers around Aotearoa. COVID-19 had hit our shores and the country was plunged into lockdown. The rules around 'essential services' were unclear and panic spread through the winemaking community as to how to get this pristine fruit off the vines and into tanks.
The team at Passage Rock rallied, rotating intergenerational family bubbles, each with individual equipment and appropriate distancing, putting in long hours to achieve their goal. Out of fear and uncertainty came togetherness and resilience. It seems entirely appropriate that from that came this magical wine.
Deep, bright ruby red in the glass with cassis, blackcurrant, redcurrant, Christmas cake and plum aromas fresh and pert against savouriness on this expressive nose. With the first sip you realise the complex nose could only hint at the delights ahead in this complex and nuanced palate. Rich, ripe and concentrated with incredible length, beautiful structure and perfectly balanced youthful tannin and oak. A classic for the ages.