Pepperjack Barossa Shiraz 2013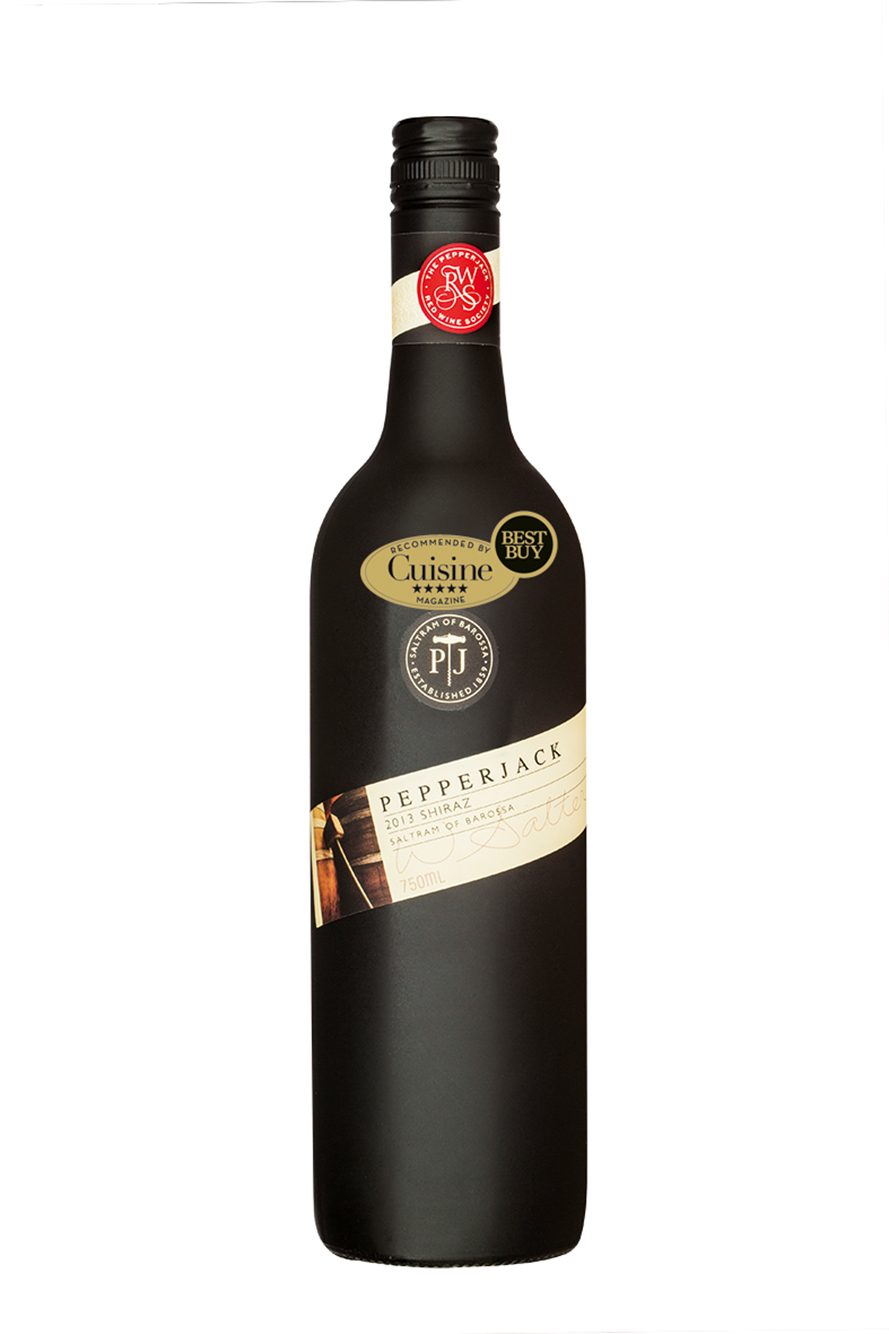 From the historic Saltram winery, this deeply coloured young Barossa shiraz straddles tradition and modernity beautifully. It has floral and spice aromas, deep plum and berry fruit, restrained oak, medium body, silky smoothness, lovely flavour intensity, and perfectly measured tannins in delectable balance. It all adds up to a superb essay in shiraz, and the price tag makes it a steal.
Try it with crisp roast pork belly and prunes.
Wine Profile
Back to the future
From the 1950s to the 1970s, Saltram was a name to note for traditional Barossa shiraz. But after those halcyon days, the Saltram story became one of changing ownership, corporate shenanigans and inconsistency in wine style until the arrival of Nigel Dolan as chief winemaker in 1992. Dolan was born on the estate, and his father Bryan was winemaker and general manager at Saltram until 1979. The younger Dolan set about returning Saltram to its roots, using local grapes and emulating the raditional wine style. Its "back to the future" transformation was completed with great success, and the Pepperjack wines emerged as a separate, more modern expression of Saltram's style. Current Pepperjack winemaker Richard Mattner started with Saltram in 2007, charged with translating the winery's 156-year-old shiraz story into the more approachable Pepperjack style. "It's all about juicy fruit, moderate oak and reliability," he says.
Red wine - Shiraz
Australia - Barossa Valley, SA
NZ $25
Cellar: 5 year(s)

top 10

View the full Australian Shiraz 2015 tasting results
Best Buys