Villa Maria Reserve Syrah 2013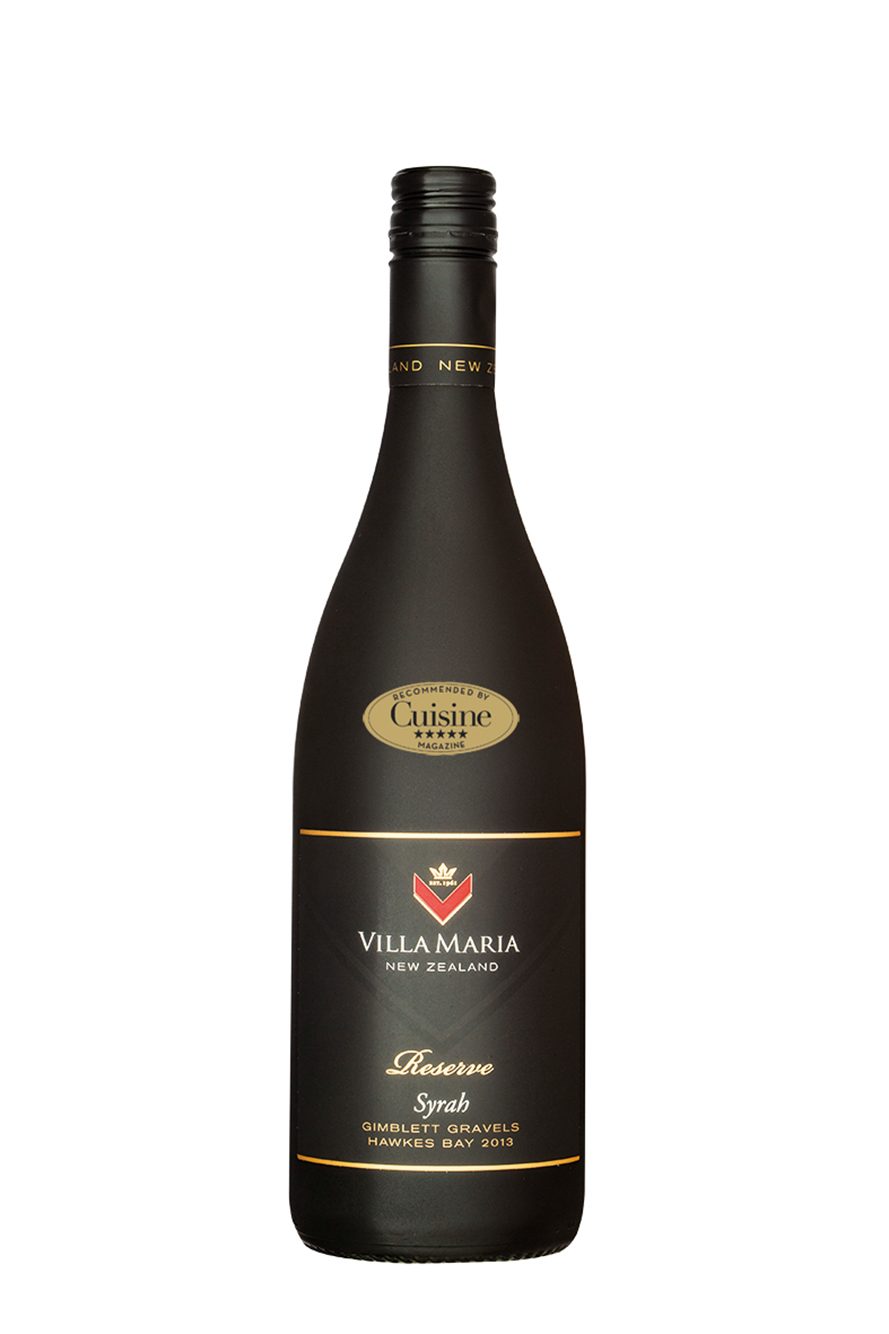 A superb Hawke's Bay/Gimblett Gravels syrah. What else would we expect from Villa Maria? It's a glass-staining wine, intense and freshly aromatic with purple fruits, florals and exotic spices. In the mouth it has admirable power. A plush core of dense, brooding syrah fruit has wonderful persistence, and smoothly integrated, fine, ripe tannins back things up harmoniously. An ideal partner to A roasted fillet of beef.
Top Wine Profile
Site dependent
Villa Maria's general manager of winemaking and viticulture, Alastair Maling MW, is a Hawke's Bay native with a special perspective on the region, and especially its syrah. "Syrah has come a long way in a very short time frame," he says. "New Zealand syrah producers learnt the lesson from earlier plantings of the Bordeaux varieties. That being, to understand the grape variety and plant it where it performs best, rather than seeing it as something that should be part of every portfolio regardless of the region."
That philosophy has resulted in Hawke's Bay syrah gaining almost instant recognition and acclaim both domestically and internationally. Maling's secrets of success start with moderate yields from the best vineyard sites, and continue with delicate handling in the winery to produce syrah wines of elegance and perfume.
"New Zealand syrah offers a lot of intrigue," he says. "Especially with some bottle age." The top wines in this Cuisine tasting are great right now, but put a few away and see how they grow with time.
Red wine - Syrah
Hawke's Bay - New Zealand
NZ $60
Cellar: 2 - 10 year(s)

top 5

View the full NZ Syrah 2015 tasting results