Bordeaux 2020 Tasting results
New Zealand's superstars hold their own against the rest of the world, says MARY-THERESE BLAIR. THIS YEAR'S BORDEAUX tasting saw a spectacular selection of international wines entered together with the home-grown options that allowed for an even greater forum to explore and understand all that is great about Bordeaux-style blends and the varieties that, as well as being part of a blend, stand up in their own right. Head judge Ben Glover described the wines presented as "masterful", reflecting on winemakers' ability to balance "the power and succulence of the tannins, fruit and oak" into one complete, and eminently drinkable, wine. While the top five features some wines from overseas, the majority are hometown superstars, showing, once again, our ability to create great wine not just by local but international standards. Not too shabby a claim for new-world wine newbies when you consider the style seeks to emulate the great wines of Bordeaux, France, where the first vines were planted approximately two thousand years ago.
top Bordeaux 2020
GREAT MARGARET RIVER cabernet sauvignon is known for a combination of power and restraint that culminates in an elegant and even, dare I say it, graceful offering. Not traditionally words that are associated with Australian cabernet sauvignon, but this highlights once again the importance of a focus on regionality in wine. The grapes were grown in a selection of vineyards, mostly from the small but pre-eminent subregion of Wilyabrup near the Indian Ocean. The moderating effects of both the ocean and the sand and gravel soils helps to restrict vine yields and therefore ensures quality and complexity in the wine. Ringbolt winemaker Heather Fraser recalls "near perfect" cabernet sauvignon ripening conditions in Margaret River during the 2018 vintage. More than sufficient rain during winter was followed by a calm dry spring, conditions that are considered ideal for flowering.
Once fruit had set, a long dry warm summer followed and ensured the cabernet sauvignon grapes optimum ripening. Subdued and understated are the initial key descriptors for this wine. But each additional sip reveals its wonderful layered complexity. Incredible depth of both aromas and flavours make this drop sing in the glass. Extremely intriguing with ripe, herbal, youthful fruit density, vibrant cherry, ripe dark berry, cassis and mocha characters – and oh, that length on the finish. Remarkable. One to enjoy with gusto now with red meat and sharp flavoured cheeses. Or, hide it away in your cellar for the next eight to ten years if delayed gratification is your thing.
→ more
1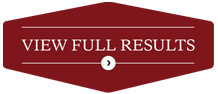 Star ratings for this tasting
Outstanding

4

Excellent

3

Very Good

5

Good

22

No Award

25

Total Entries

59