CHAMPAGNE PROMOTIONS are layered with glossy images celebrating the joys of life. During a recent visit to Champagne I was reminded that this notion is not a veneer but heartfelt. Not only are the best winemakers humble but the pride and passion that drives them is as much shaped by their past as their present. The history of their region has not always been joyful and includes the ravages of two devastating world wars. If it is indeed true that you need to experience great sadness to understand great joy, then the Champenois are eminently qualified to celebrate the "joys of life". The virtues of time and patience that were fundamental in surviving the hardships of war now define their winemaking strategies. This philosophy perhaps explains one of the great ironies of Champagne, as to how so much complexity is derived from seemingly under-ripe fruit. We certainly revelled in the complexity of the wines in this tasting. The quality and the diversity are inspiring and ensures that there is a glass of bubbles to suit every taste.
JUDGING PROTOCOL All wines were evaluated blind and awarded stars without knowledge of their price. Following this, the stewards sorted the wines into those under $100 and those priced $100 and over. The judges then ranked these wines in the separate groups without changing any of the original awards. The lists are presented in this way for your convenience.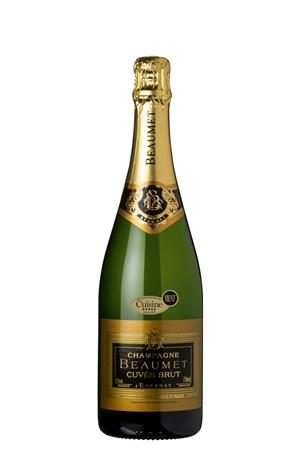 THIS IS A WONDERFULLY focussed style that is alive and complex. Aromas of white flowers lead to flavours of ripe lemon with a mealy texture and a hint of chalk that gives it edge and vibrancy.
QUALITY REPAYS LOYALTY Sometimes, although not as often as we would all like, great wines come with an attractive price tag. Such is the case with this year's Top Champagne under $100. The Beaumet label may not boast the grand notoriety of some of its peers, or the marketing budget of some of the more visible labels. However, it does invest in quality and it can boast great pedigree as it comfortably resides within the famed Champagne house Laurent-Perrier. Originally founded by the Beaumet family in 1878 in Épernay, the house fostered a loyal clientele particularly amongst restaurateurs in France and Belgium. A century later Beaumet was sold and then sold once more in 2004. Although the house has changed hands twice in the last 40 years the transition has been powerfully positive as its production now sits under the watchful eye of the talented Laurent Perrier winemaking team.
→ more
1