Champagne is the essence of tradition, history and joyfulness, says MARY-THERESE BLAIR.
ON MY LAST TRIP to France I was invited to see the historical sales records of the maison I was visiting. I was fascinated to see huge, aged, leather-bound ledgers filled with beautifully handwritten orders from the 1800s; some, the owner was proud to tell me, were from the royal courts of the day. It was a reminder of just how young we are here in the wine new world, and that when you're buying a bottle of Champagne you are buying hundreds of years of tradition and excellence in winemaking. In what seems like the ultimate insult – given how joyful opening a bottle of Champagne can be – the global COVID-19 pandemic has created Champagne supply issues. Some of the brands we know best are experiencing stock issues in New Zealand, so were therefore absent from this tasting. Notwithstanding, those present were of excellent calibre and impressed the judges with almost 50% of the wines entered achieving four stars or above.
TASTING PANEL Ben Glover, owner and head winemaker for Zephyr Wines in Marlborough and internationally regarded wine judge, led this panel and was joined by two experienced wine professionals. Liz Wheadon is the general manager of Glengarry wines and an experienced wine taster and Chloe Somerset is winemaker and vineyard manager at Cable Bay Vineyards, Waiheke Island.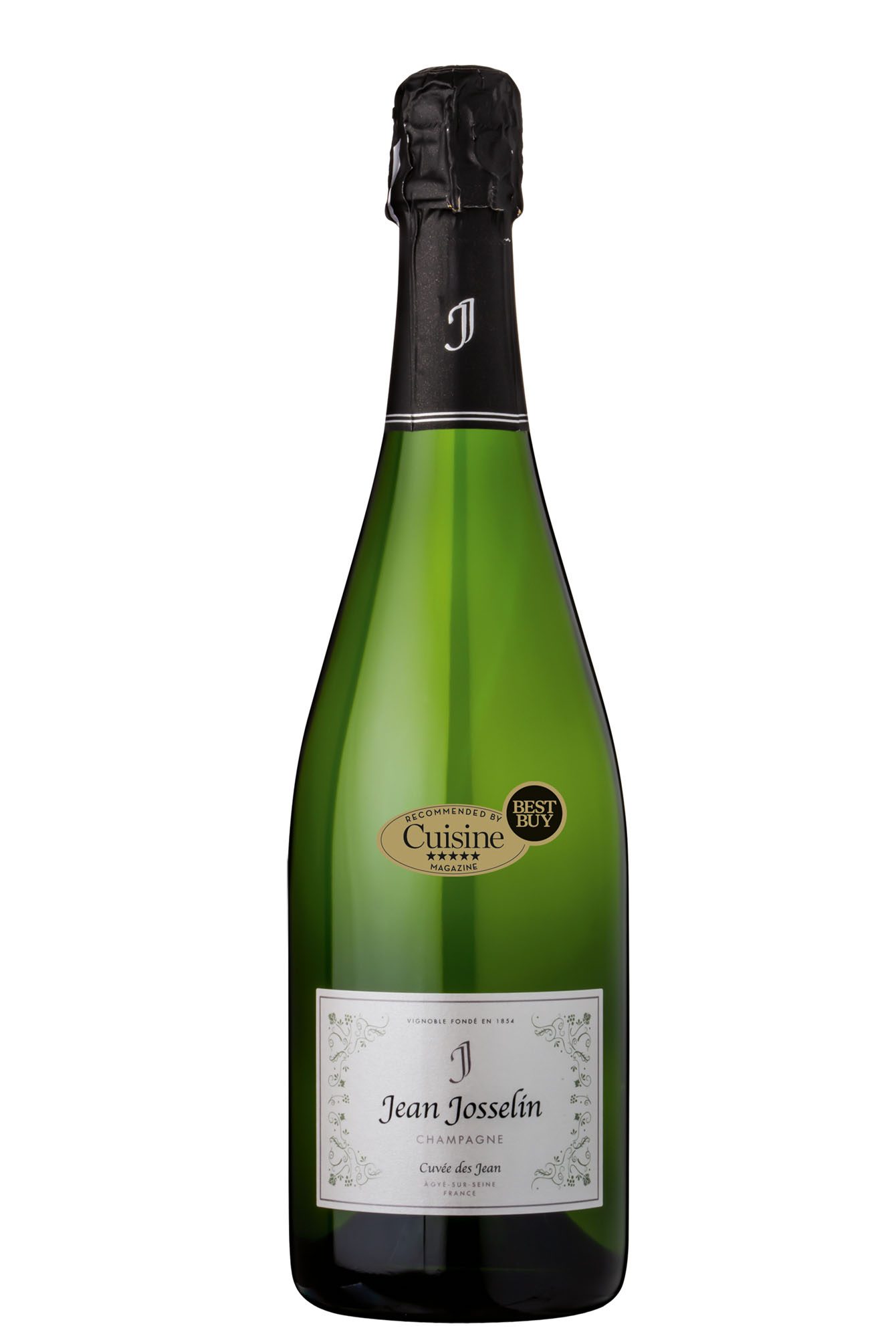 HOW WONDERFUL to see an independent-grower maison de champagne take the top spot for 2020. It's a true reflection of the diversity that exists in Champagne, a region that is so rich with heritage and history. None more so than the Josselin family who acquired their first vineyard in 1854 next to the village of Gyé sur Seine. Then, in 1957, Jean Josselin took a step into a great Champagne adventure when he created his own brand, Champagne Jean Josselin.Cuvée Des Jean is named in tribute to that founder who took the brave leap to create a new legacy with Champagne Jean Josselin. The Cuvée Des Jean is a blanc de noirs and as such is made of 100% pinot noir. Each release is blended from two or three harvests which allows consistency of house style, but also of quality. A wonderful example of finesse and effervescence. Yellow gold in the glass with a fine persistent bead and precise green-apple and citrus aromas on the nose. The seductive palate is soft and elegant with stone fruit, vanilla and impressive long mineral juciness that provides an incredible mouthfeel and refreshing finish. Great value and guaranteed to impress. (J)
→ more
1