When the world is ready to celebrate, Champagne will be waiting, says Mary-Therese Blair.
The entire world has been impacted by COVID-19, especially the world of Champagne. In the initial months of the pandemic Champagne sales were impacted by almost three billion dollars, a whopping one third of its overall worth. Hardly surprising when we consider that champagne is so strongly associated with celebration and success. In March 2020 it didn't seem like anyone was having much of either. Lockdowns all over the world meant mass celebrations of any kind were out of the question and let's be honest, cracking a bottle of Champagne at home in your lockdown onesie just isn't the same.
Champagne has existed since the 17th century and has seen the world change around it, while it has remained the same bottled magic that makes us feel special from cork pop to final sip. In a world of uncertainty one thing is for sure: in time, there will be a reason to pour a glass of the good stuff again.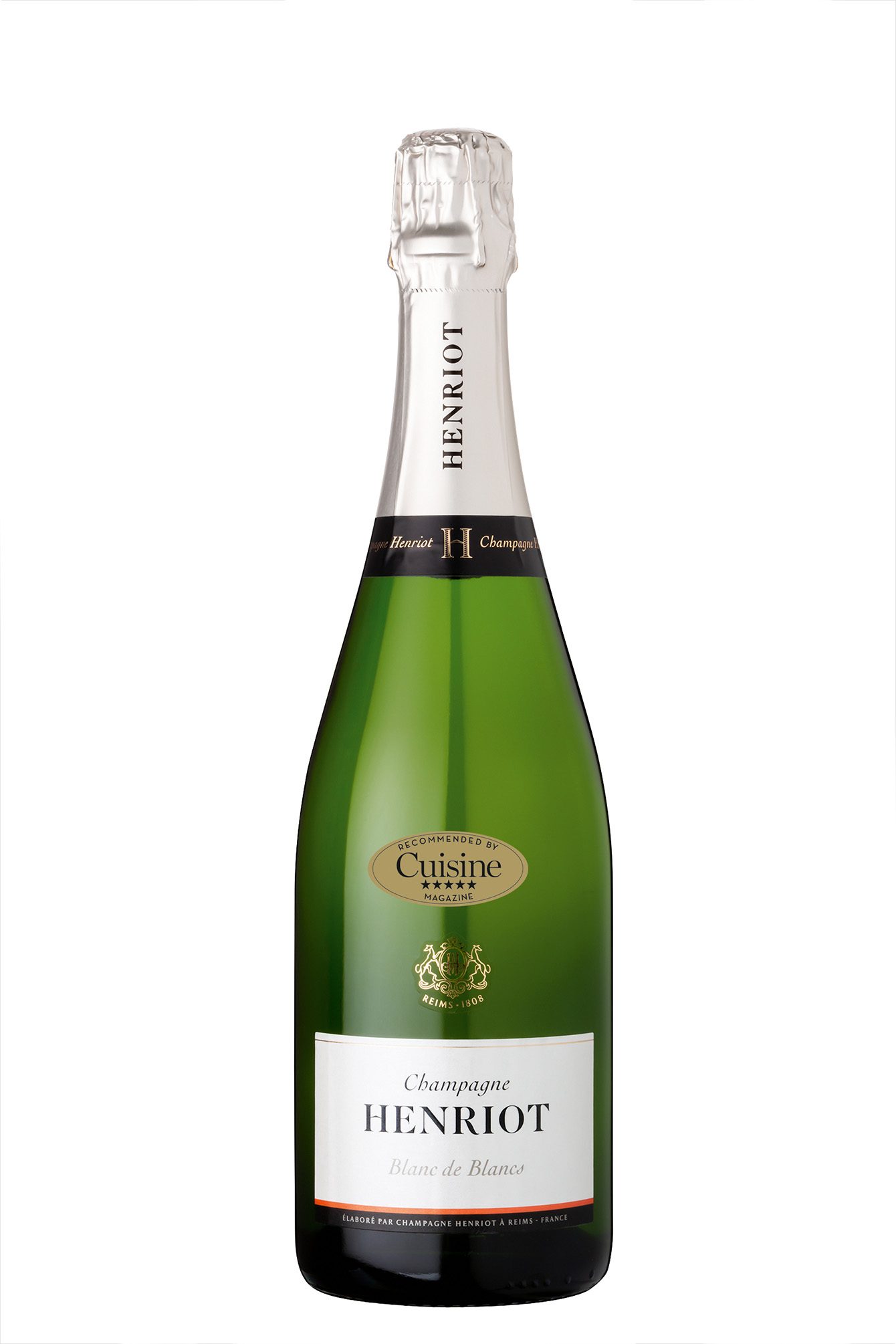 While there is no doubt that we appreciate the big brand names of Champagne, it is wonderful to see an independent champagne take the top spot in this tasting. It is a reminder that Champagne is so much more than the famous names. Champagne Henriot was founded in 1808 by Apolline Henriot, the widow of Nicolas Henriot, a pretty audacious act for a woman in the 19th century. The Maison Henriot has been making audacious decisions ever since, the boldest of which is remaining steadfastly independent. Eight generations later, the house of Henriot is proud to be an independent, family-owned Champagne house producing no more than 1.3 million bottles of Champagne each year with a commitment to producing their impressive house style year after year. It's a proud legacy passed down from mothers to sons. Blanc de blancs simply means 'white of whites' and when you see this emblazoned on a bottle it's telling you that the wine is made entirely of white grapes – so this top-rated champagne is made from 100% chardonnay. Generally speaking, a blanc de blancs will enjoy the same characteristics that you would enjoy in a glass of good chardonnay: primary aromas and flavours of citrus and stone fruit alongside secondary characteristics such as brioche, nuts and vanilla as a result of age. This Henriot blanc de blancs Champagne delivered all of that and more and delighted our judges who described it as, "A Champagne with power and presence boasting ripe citrus, hints of white peach flesh, lemon curd and creamy brioche all combined beautifully in this elegant wine with a fine mousse and taut acidity. Every element exists together in perfect balance." (A)
→ more
1