Our gewürztraminer tasting identified some true standouts, says MARY-THERESE BLAIR.
At the tasting this year's gewürztraminer the panel brought up the topic of the gap between good and great gewürzt and whether or not that has a bearing on why so few people drink this spicy, aromatic wine. Personally speaking, I get practically giddy when someone visits and requests a glass of gewürzt; it sends me careening down to the cellar to pick out the best I can find, as it's a rare occasion to find a gewürztraminer-drinking buddy. Perhaps, we pondered, the gap between the great and 'only good enough' is the reason why more people aren't wowed enough by gewürztraminer. The results of these ponderings have played out in the results too, with no four star wines to report as, for our panel, very good just wasn't good enough. Some glorious five and four-and-ahalf star wines that are truly great, however, came shining through to fill the top spots.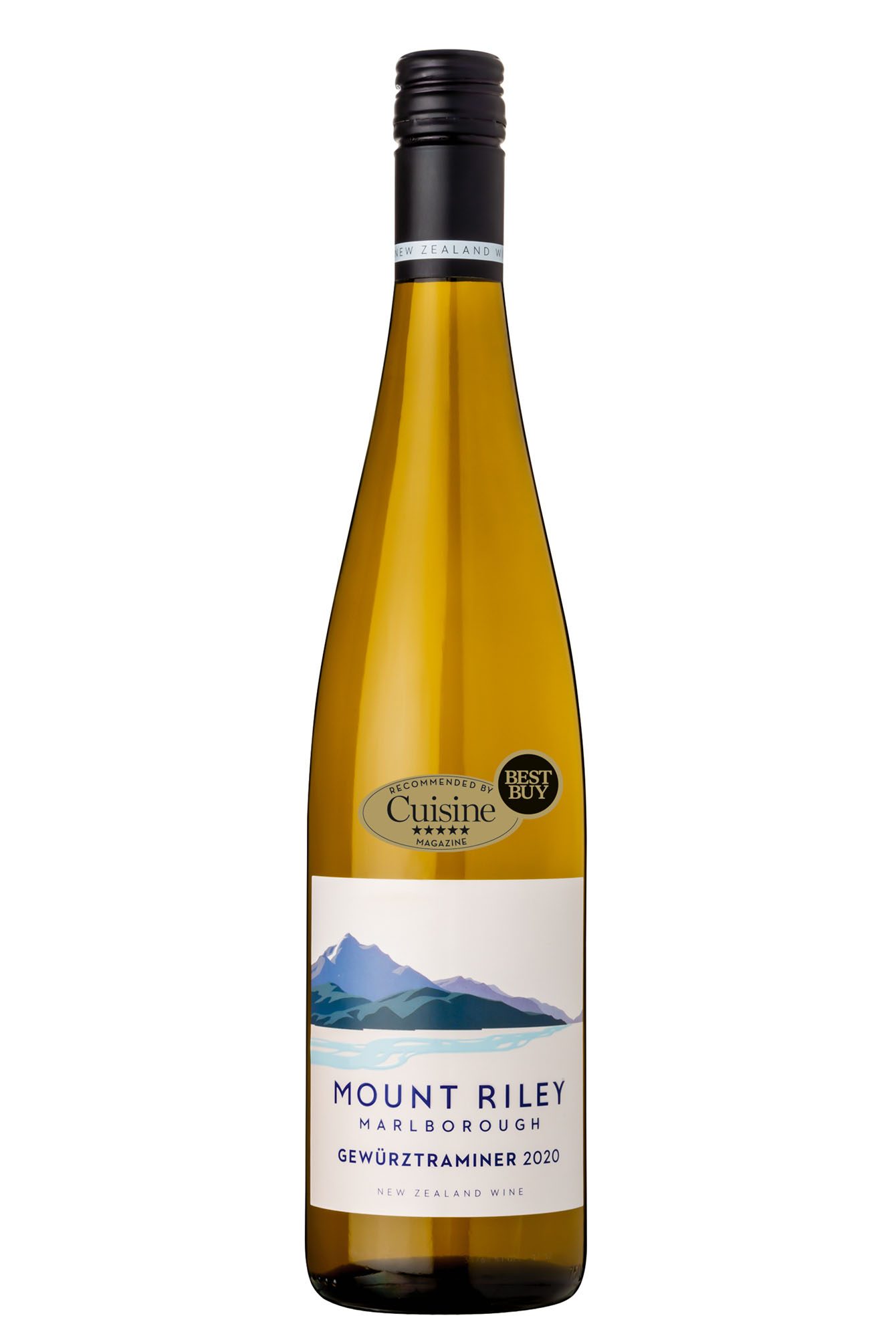 NO STRANGER TO the Cuisine wine pages, Mount Riley Wines are back with another great wine. Founded in 1992, Mount Riley is a family affair in the true sense of the word. The grapes for this wine were grown in the Omaka Valley vineyard in Marlborough, where 2020 delivered a dry Indian summer that returned moderate crop yields. The teams harvested at night so that the cool temperatures would preserve the aromatics essential for great gewürztraminer. After fermentation, the wine was left on dead yeast lees to assist with both the texture and complexity. Upon first smell this wine is undeniably gewürztraminer with rose water, Turkish delight and cardamom-like spice aromas all present without overwhelming, delivering an elegant, relaxed and subtle nose. The wonderful length helps to highlight the balance in the wine, complete with grainy tannins in harmony against the ripe-fruit profile of the palate. A very smart example as a result of clearly wellhandled fruit and talented winemaking.
→ more
1