Self-assured blending has produced top class Kiwi Bordeaux blends, says JOHN SAKER
"THEY'RE FINDING THEIR feminine side," said Cuisine judge Sam Harrop MW, in reference to New Zealand producers of Bordeaux blends. At the conclusion of our tasting, he was impressed by the way winemakers had handled the recent run of strong vintages. "In the past with warm vintages, New Zealand producers have extracted too much. We didn't see that at this tasting, tannins and textures were not overly angular… more mindful wines are being made.
It gives me hope that this wine style is set to expand." The Bordeaux blends category is home to all the red varieties that call Bordeaux home – cabernet sauvignon, merlot and cabernet franc being the main protagonists. The wines all offer different combination of these grapes (with some being single varietals), so the art of blending – 'assemblage', as the French call it – is an important element of the production process. Panel chair, John Belsham, saw noticeable improvement in this area. "We saw more balanced, harmonious blends this year. It's evident that more understanding and thought is going into blending. This has contributed to many of the wines being of truly international class."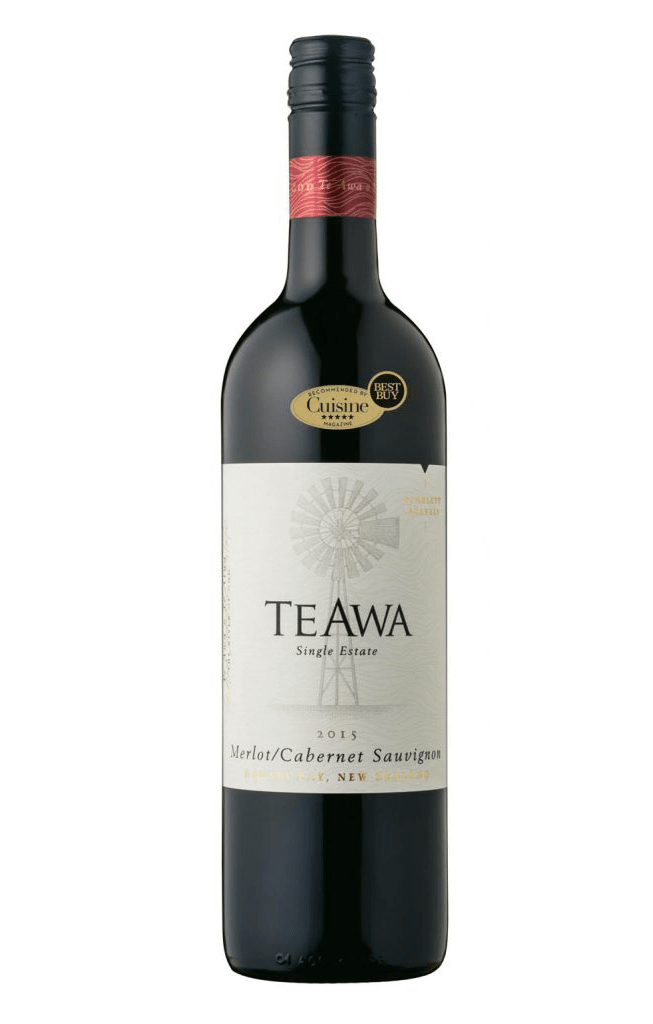 "IT'S NOT THE BIGGEST wine in the line up, but nor is it small. What it does have is seamless balance and lovely fine tannins," noted Sam Harrop. Sensitive winemaking is on display here, especially in regard to ripeness levels. Attractive herbal characters are woven through a bucket of blue and red fruit that has a joyous, brazen quality. A judicious touch of cedary oak adds complexity. It's a wine that combines boldness with finesse.
BLENDING IN When we spoke to Te Awa winemaker Richard Painter, he was up to his nose in vintage 2018, making wine in Villa Maria's brand new Hawke's Bay facility for the first time (Villa being owners of the Te Awa vineyards and brand). The news that his single estate Bordeaux blend had come top of the Cuisine class was well received. "It wasn't the easiest vintage, but I was pleased with that wine," he said. "There were no Kidnapper Cliffs (Te Awa's premium tier) wines that year, so that was our top Bordeaux blend in 2015. The fruit is grown on vines that are now almost 30 years old." Painter has a soft spot for making this wine style and he also enjoys drinking it; French claret occupies a large proportion of his own cellar. "I particularly like the creativity that comes with blending. 2015 was a little unusual. Malbec replaced cabernet franc as 10% of the blend. The malbec came up trumps that year and gives the wine colour and tannins, as well as spicy peppercorn and dark tea characters. The final proportions were 80% merlot, 10% cabernet sauvignon and 10% malbec." When asked to supply a food match for our top wine, Painter said he couldn't go past the match the Te Awa winery restaurant offers: slow- cooked (eight hours) lamb shoulder.
→ more
1