Kiwi chardonnay is earning new fans every day, and the recent tasting showed there's plenty out there to keep them happy, writes JOHN SAKER.
BRITISH WINE CRITIC Jancis Robinson MW regards New Zealand chardonnay as the best wine style we're not known for. The country's chardonnay lovers –which is a steadily growing band – would agree. Chardonnay is on a roll right now, fuelled as much by fired-up winemakers who love working with the grape as by increased consumer interest. This latest Cuisine tasting confirmed the happy state of Kiwi chardonnay. "There was a very high standard overall," said panel member Michael Brajkovich MW. "I didn't see too much reduction (ie sulphides, or flinty characters). I think the message is getting through it's about balance." Panel chair John Belsham was all praise for the wines that did well. "Our top line-up is evidence that New Zealand chardonnay can be top class," he said. "It's definitely a wine style with which we can compete on the world stage."
The tasting panel
John Belsham, an international wine judge and owner of Foxes Island Wines in Marlborough.
Michael Brajkovich, winemaker at renowned Kumeu River Wines.
New Zealand's first Master of wine John Saker, an author, and Cuisine wine writer.
Associate judge (non-scoring) was Poppy SakerNorrish, harvest winemaker at Ata Rangi.
Best Buys
Those wines offering an outstanding mix of quality and price are awarded Best Buy status. Price points differ, depending on the varietal, but if you see the Best Buy sticker you can rest assured you're getting a great wine at an excellent price. Look out for the sticker on wine bottles at all good wine retailers.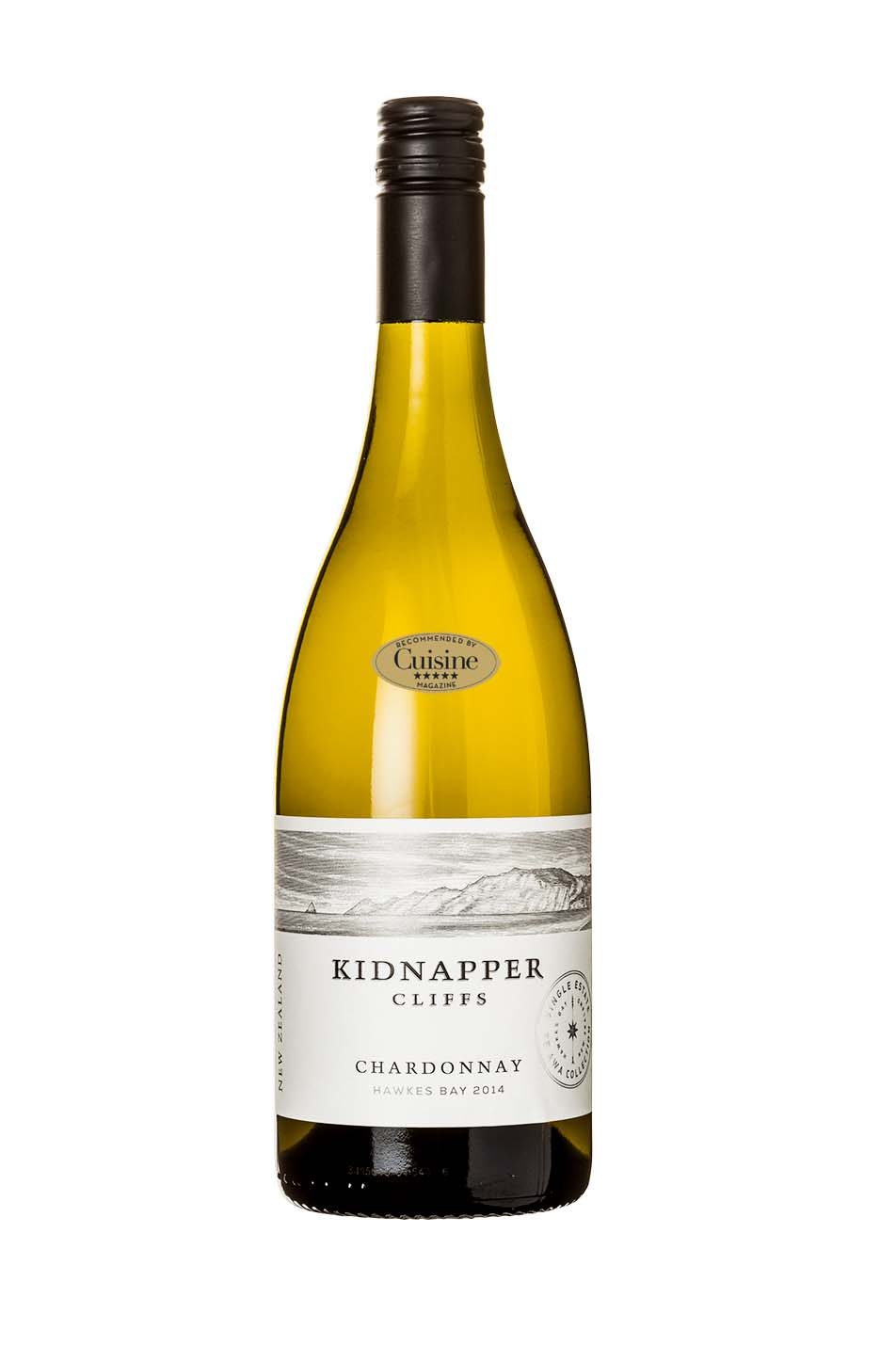 NEW KID NAILS IT
First sole-charge winemaking gig, first vintage, first in the Cuisine chardonnay tasting. Not bad at all. Richard Painter has every right to look back on 2014 as one of those years. Painter moved in as Te Awa's winemaker (he was previously the assistant at Vidal) just before the 2014 growing season began. What was a very good vintage, he says, became even better when he picked his chardonnay early in response to the perceived threat of Cyclone Lusi. "We had good ripeness, but there's always the temptation to leave the fruit out a little longer. I think the wines would have been less elegant if we had done that. Lusi forced our hand. As it turned out, she never came anyway." Kidnapper Cliffs is Te Awa's top chardonnay, produced from prime parcels grown on the estate vineyard, and only made in the best vintages. The Te Awa site straddles the Gimblett Gravels and Bridge Pa Triangle sub-regions and Painter says his best chardonnay fruit comes off the siltier Bridge Pa soils. Hand-picked, whole-bunch-pressed and fermented wild, the wine was made with minimal intervention. Says Painter: "The beauty of this wine is that it's only just been released. It has had a year in barrel and two years in bottle. It needed that time to really open up."
→ more
1