It's back, says MARY-THERESE BLAIR, as chardonnay winemakers let the fruit shine through.
CHARDONNAY DRINKERS rejoice. It's official, after almost 30 years the ABC or 'Anything But Chardonnay' movement has finally been defeated. and chardonnay is in vogue once again. As one of the most commonly grown white grapes in the world chardonnay has always been in demand globally, but there's no doubt that it became supremely uncool in the 1990s. The big, bold, hugely oaked and richly buttered style fell victim to the rise of zesty, fresh stylings of sauvignon blanc and pinot gris. So what has brought about this chardonnay renaissance as we race into the roaring twenties? In my humble opinion, it's a result of winemakers getting the balance right and letting the grapes do the talking. Less intervention, less winery wizidary less… everything. Enough oak to give complexity, enough malo to enrich but all with just one intention – to let the grapes, and the t?rangawaewae in which they were grown, shine though.
TASTING PANEL Ben Glover, owner and head winemaker for Zephyr Wines in Marlborough and internationally regarded wine judge, led this panel and was joined by two experienced wine professionals: Master of Wine David Allen, director at Wine Searcher; and Tamra Kelly-Washington, winemaker for the eponymous Kelly Washington Wines and consultant winemaker for Seresin.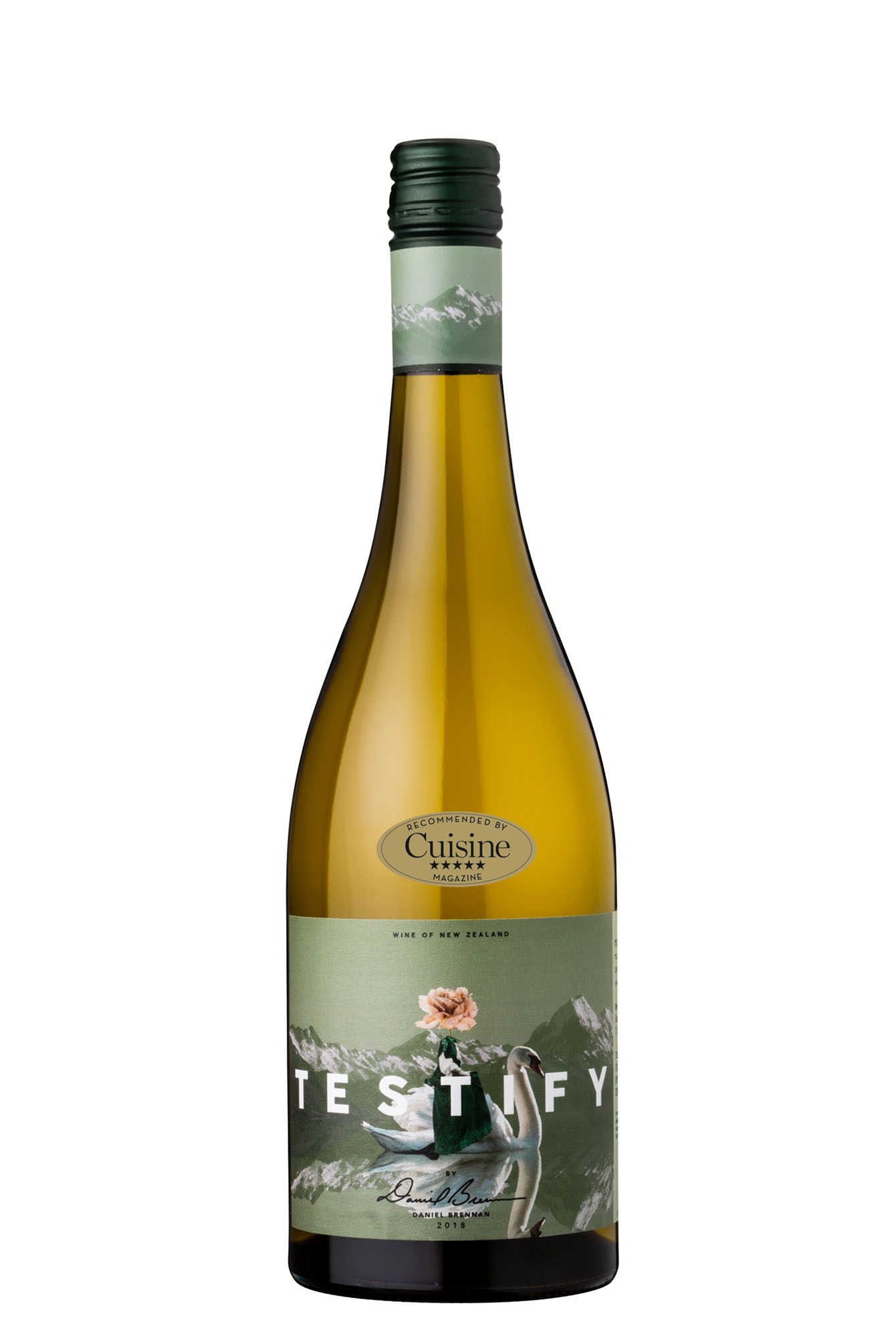 DAN BRENNAN, aka Decibel Dan, is no stranger to the Cuisine wine pages, with his 2018 Bridge Pa Vineyard viognier snatching the speciality top spot in issue 196. It turns out Dan is a multi-varietal master as he's back at the top once again with his 2018 Testify Hawke's Bay chardonnay. Testify is Decibel's top-tier label and is only produced in the very best vintages. In 2016 Dan made a Testify red, but produced no Testify wines at all in 2017. The long, hot summer of 2018, however, enabled the chardonnay grapes grown by the ocean in the Te Awanga hills to flourish, with Testify chardonnay 2018 proving that there's gold in them thar (Te Awanga) hills. Dan says that Testify is his "hand-on-heart proclamation that it is our best effort within the varietal" and the judges were inclined to agree. Head judge Ben described this wine as "an extremely classy New Zealand chardonnay with all the trimmings, yet a supple understated brilliance." Handpicked on 21 March 2018 the fruit was whole-bunch pressed straight into new oak barrels 'gangster style' with no tank settling in between. The resulting high solids helped to develop the distinctive smoky nose on this wine. Testify has struckmatch aromas upfront with bright fruit and spicy, smoky oak on the nose that seduces you willingly into the delicate, juicy palate of white peaches, green apples and citrus. Lovely nutty and brioche characters provide intrigue as the salty acidity sweeps you away to a seemingly infinite finish.
→ more
1