New Zealand has found its niche with gewurztraminer, with some outstanding wines in this tasting, writes John Saker.
Ask wine insiders what is the best kept secret in New Zealand wine and most will say "gewurztraminer". Winemakers discovered relatively early on that we could make good gewurz in this country (the trendsetting examples from Matawhero in the 1980s come to mind). A quality tradition continues to this day, as evinced by the results of our latest tasting. From a field of 48 wines, six received the maximum award of five stars. "Some very clever wines emerged from the tasting," said panel chair John Belsham. "They have been crafted, first in the vineyard and then in the winery. Our top gewurztraminers are wines of international quality."
The Tasting Panel
John Belsham, an international wine judge and owner of Foxes Island Wines, Marlborough, was joined for the tasting of New Zealand riesling by Simon Nunns, senior winemaker at Coopers Creek, and James Rowan, formerly of West Brook and currently the winemaker at SOHO's Waiheke winery. Associate judge (non-scoring) was Cuisine's New Zealand wine writer John Saker.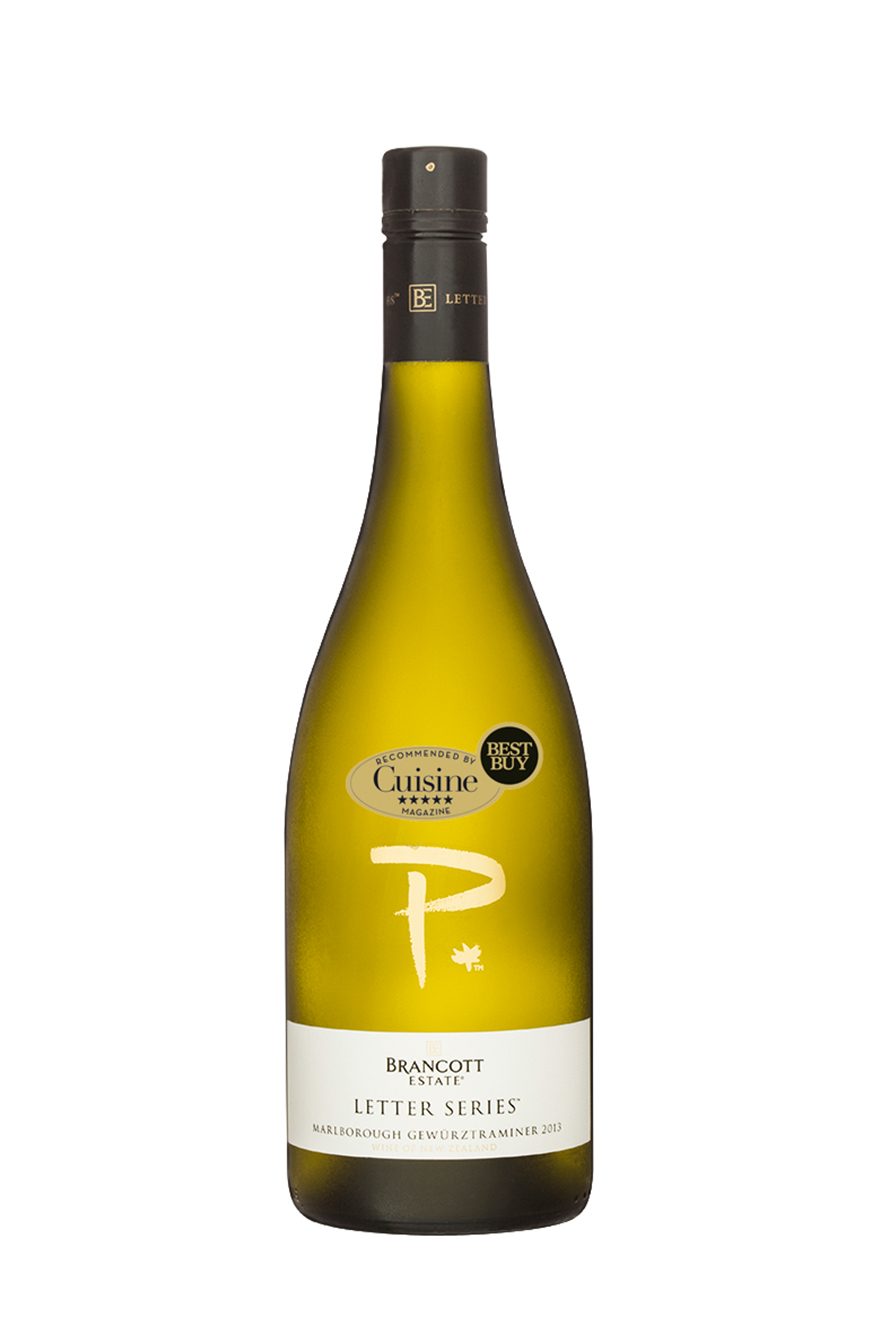 Our top wine was described by John Belsham as "quintessential gewurztraminer". Sumptuous perfumes redolent of flowers and dried spice lead through to a sweet rosewater-infused, fleshy-textured mouthful. Power and finesse work in harmony in this medium-style wine, as it flows to a lengthy resolution. "Drink this wine on a Sunday in the back lawn under the shade of a nikau," advised James Rowan. Pressed for a food match, he suggested rock melon wrapped in prosciutto.
Top Wine Profile
Winning Letters
Since 1991, the Letter Series wines have represented the pinnacle of Brancott Estate's winegrowing art. Originally, the letter each wine carried was the initial of the vineyard from which the fruit was sourced. While the quality focus remains, the concept has changed over the years. Our top wine still carries the letter "P" after the Patutahi Vineyard in Gisborne, but only for sentimental reasons; it is made from parcels of fruit grown in Marlborough's Wairau Valley. Brancott Estate chief winemaker Patrick Materman (above) has been more than happy with the southward shift. "Personally, I prefer the gewurztraminer fruit we're getting from Marlborough – the aromatics and purity are fantastic. Generally, I think the South Island is proving itself the place to be for gewurz." Most of the hands-on nurturing of the Brancott Estate Letter Series P Gewurztraminer 2013 was done by winemaker Tony Robb, who Materman says moved towards a different style this year. "Tony has lots of experience with gewurz, and he's encouraged that soft texture to come through as well as all those wonderful aromatics. I'm a real fan of what he's come up with."
→ more
1