Why isn't New Zealand better known for this varietal, asks MARY-THERESE BLAIR.
The venerable Jancis Robinson has gone on record more than once lauding the quality of New Zealand's cool-climate chardonnay. She believes that this is the varietal for which we should be globally known, not sauvignon blanc. It's a huge claim given the success of New Zealand sauvignon around the world, but you would be hard- pressed to find a local chardonnay lover who doesn't agree with Jancis' opinion – not least all the judges who surveyed the selection of New Zealand and international chardonnays submitted for this issue.
While the 2019 chardonnays triumphed over newer 2020 wines, head judge Ben Glover assures us that this is really just a case of good things – like chardonnay – needing time. The 2019s truly showed class across regions and styles. The top three, in particular, are diverse across region and style, but all hold in common incredible fruit and skilled winemakers who know how to make it shine in the glass.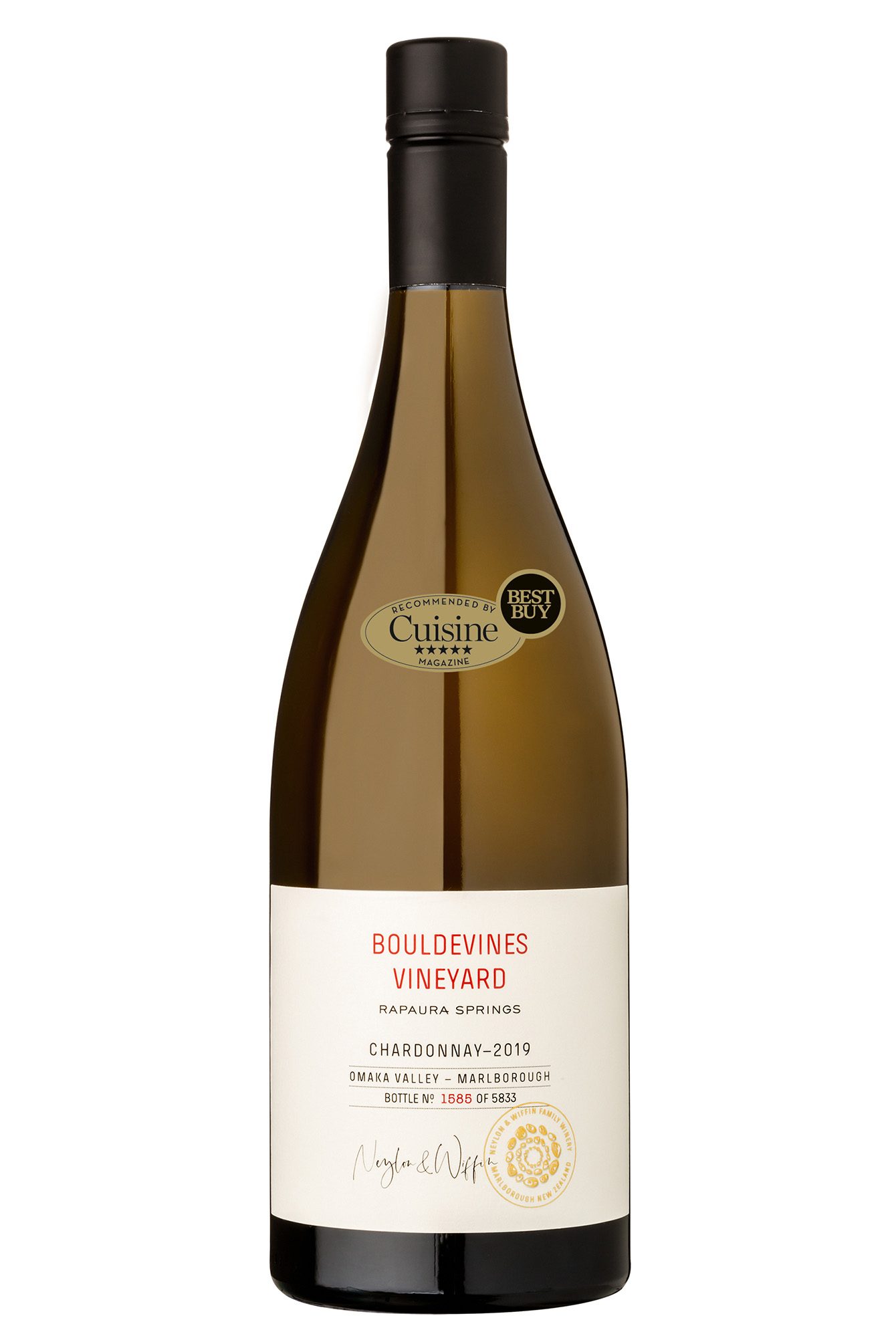 A chardonnay from Marlborough taking top spot reinforces the point that this region can do so much more than sauvignon. This single-vineyard wine comes from the Rapaura Springs' Bouldevines Vineyard in Omaka Valley, where the cooler climate enables grapes to retain the levels of acid needed for fresh, vibrant wines. Although the start of the 2019 season was tricky, with higher rainfall in spring, the summer was long and hot, which ensured rapid ripening and an earlier start to the harvest than expected. Grapes were whole-bunch pressed and put in a combination of new and older oak barrels to undergo a wild ferment, and had 10 months' ageing before bottling. This wine captured our judges immediately, with powerful presence in the glass and aromas of stonefruit, citrus pith, and glinting gunsmoke on the nose, with a hint of incense. The palate is smartly structured with power and balance. Flavours of white peach, chargrilled nectarine and salted lime are backed with hints of nutty oak, freshly baked cinnamon and spice roll-ups. A superb example of restrained power; the perfect marriage of intensity and class.
→ more
1