Mary-Therese Blair can't get enough of this crop of intensely flavoured sauvignon blancs.
Ah, Mother nature, she giveth and she taketh away… and nowhere is that more true than for the 2021 sauvignon blanc vintage. This year's sauvignon crop has astounded viticulturalists and winemakers alike: superbly clean, high-quality fruit abundant with flavour. The only issue is, there's not enough of it: not by a long shot, with some brands reporting up to 30% decline in volume. With the rest of the world clamouring to get their hands on New Zealand's flagship varietal, it's not ideal.
There's an old Irish proverb that states, 'An rud is annamh is iontach' which literally translates to 'the thing that is seldom, is wonderful' reminding us that life's rarities are precious. This is most certainly the case for 2021 sauvignon: the low yield has ensured intense flavour concentration in the fruit and the end result is bottled liquid magic. Grab yourself one of our bewitching top-rated wines to be part of something truly special.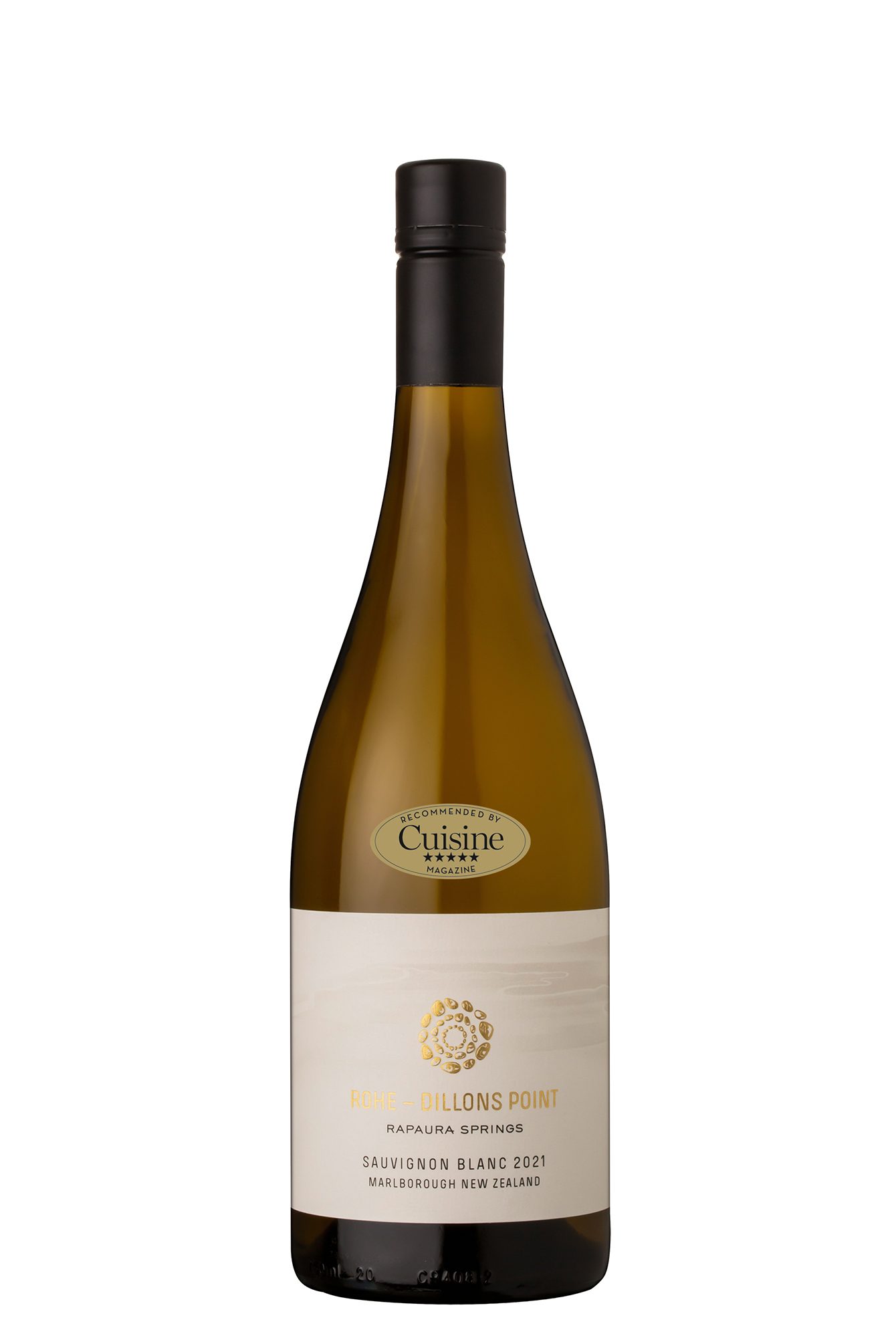 Rohe is the Te Reo Māori word for 'territory' and wines in the Rapaura Springs Rohe range proudly tell the important story of sub-regionality in Marlborough. Our top-rated sauvignon blanc comes from a vineyard in Dillons Point, where the Wairau and Ōpaoa Rivers come together near the coastline. The influence of water on this sub-region is clear, with alluvial soils rich in minerals layered with sand – prime sauvignon blanc-growing territory.
Though giving a lower yield than expected – the universal story of vintage 2021 – the warm, dry conditions resulted in what Rapaura Springs called 'pristine' fruit. Described by head judge Ben Glover as a superb example of sauvignon blanc, this wine has all the hallmarks of the varietal working in perfect balance. Aromas of snow peas, white blossoms, wild nettles, jalapeño and zesty lime citrus notes dance from the glass and through the nasal passages. It should be an assault on the olfactory senses, but nothing could be further from the truth with each scent playing its part like members of the symphony. On the palate there's a counterbalance between sweet and sour characters against an energetic and vibrant background of juicy, tropical-fruit flavours. The impressive texture and lingering finish round out what is an altogether excellent and expressive wine.
→ more
1