New Zealand pinot noir enters an exciting time distinguished by refinement and restraint.
PINOT NOIR IS ONE OF the most ancient vitis vinifera grapes. Due to its mutable DNA it is extremely sensitive to growing conditions and even the slightest shift in temperature or soil can alter quality. French monks of the Middle Ages studied the grape in minute detail in order to produce the finest pinot noir in their dedication to their faith. Their work was so precise that it defined the concept of terroir as we know it today.
Up to 1,000 years later you will find pinot noir flourishing in New Zealand's cool climate. Styles that were once oak dominated and overripe are now more refined, interesting and worthy of cellaring. Suitable vineyards are more precisely defined while vignerons are more patient, aligned with the land and restrained in the cellar. It is an exciting chapter for New Zealand pinot noir that conveys the understanding and maturity of a land, its makers and its consumers.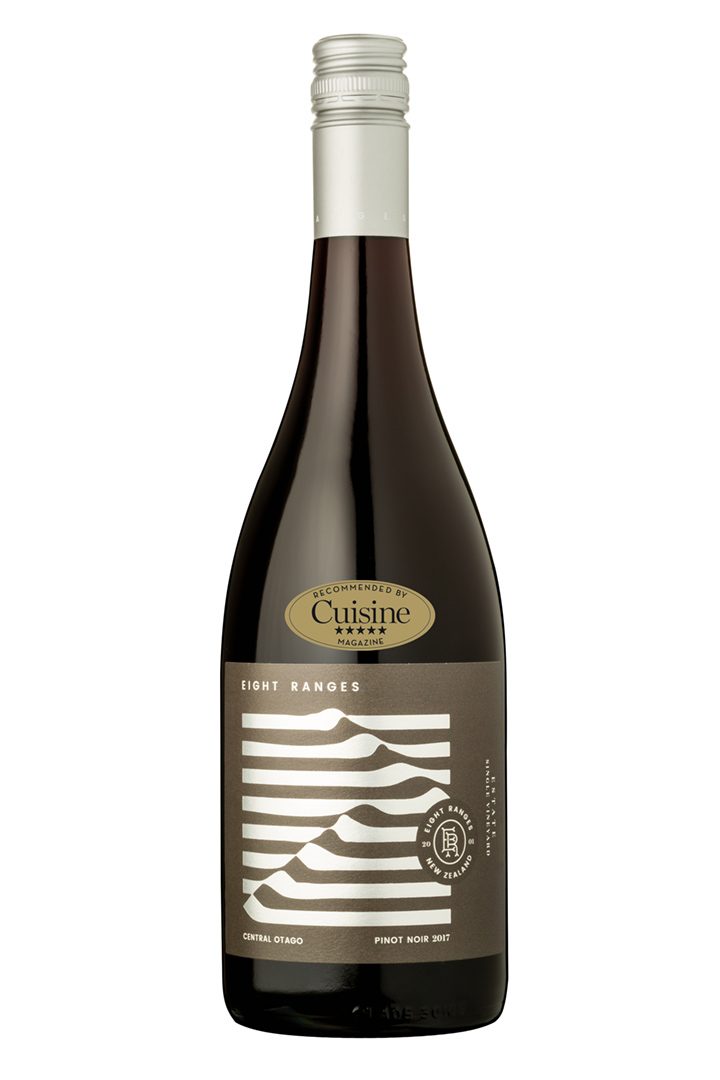 MAKING GREAT pinot noir is not a linear exercise. The journey often has many twists and turns, peaks and valleys, that are traversed over a winemaker's career. For new entrants to the wine world, even the concept of making pinot noir can be daunting. There is no guarantee of success and to even attempt the pursuit requires nerves of steel, a great vineyard, a team of expertise, some money and a bit of luck.
Enter Brian and Rebecca Biggs. Busy tech and medical professionals with two small children, they yearned to find a place to connect with the land and make some special wine along the way. They purchased the three-hectare Eight Ranges Alexandra vineyard in 2016. Planted fifteen years earlier, the mature vine roots are now deep into stony, free-draining soils high in friable minerals that produce small crops of intensely flavoured grapes. In 2017 Central Otago had a relatively cool summer, so cool in fact that two weeks before harvest they were concerned that the grapes would not fully ripen before the vines shut down or the weather packed in. However, the site proved its worth ripening the fruit to perfection. Like many great pinot noirs, volumes are small with 150 cases produced. This plush and concentrated wine displays layers of ripe cherry, dried thyme, a whiff of toast and a sweet silkiness elegantly draped over a chalky tannin structure. The wine needs time, yet it is certainly beautifully set up to age with dignity.
→ more
1