Riesling is often touted as a winemaker's favourite and as John Saker writes, this year's tasting highlights that love affair.
Riesling is so often a highlight of the Cuisine tasting year, and 2014 was no exception. A palpable sense of contentment descended on the panel as it worked its way through a range of styles and different vintages, with the usual high standard on display. "Our riesling producers care deeply about the variety and take pains to make the best expressions they can," said panel chair John Belsham. "That came through in this tasting." Of the 77 wines entered, seven received five stars while 28 received four stars or more. These results showed yet again that riesling currently provides greater depth than any other variety grown in New Zealand.
The Tasting Panel
John Belsham, an international wine judge and owner of Foxes Island Wines, Marlborough, was joined for the tasting of New Zealand riesling by Simon Nunns, senior winemaker at Coopers Creek, and James Rowan, formerly of West Brook and currently the winemaker at SOHO's Waiheke winery. Associate judge (non-scoring) was Cuisine's New Zealand wine writer John Saker.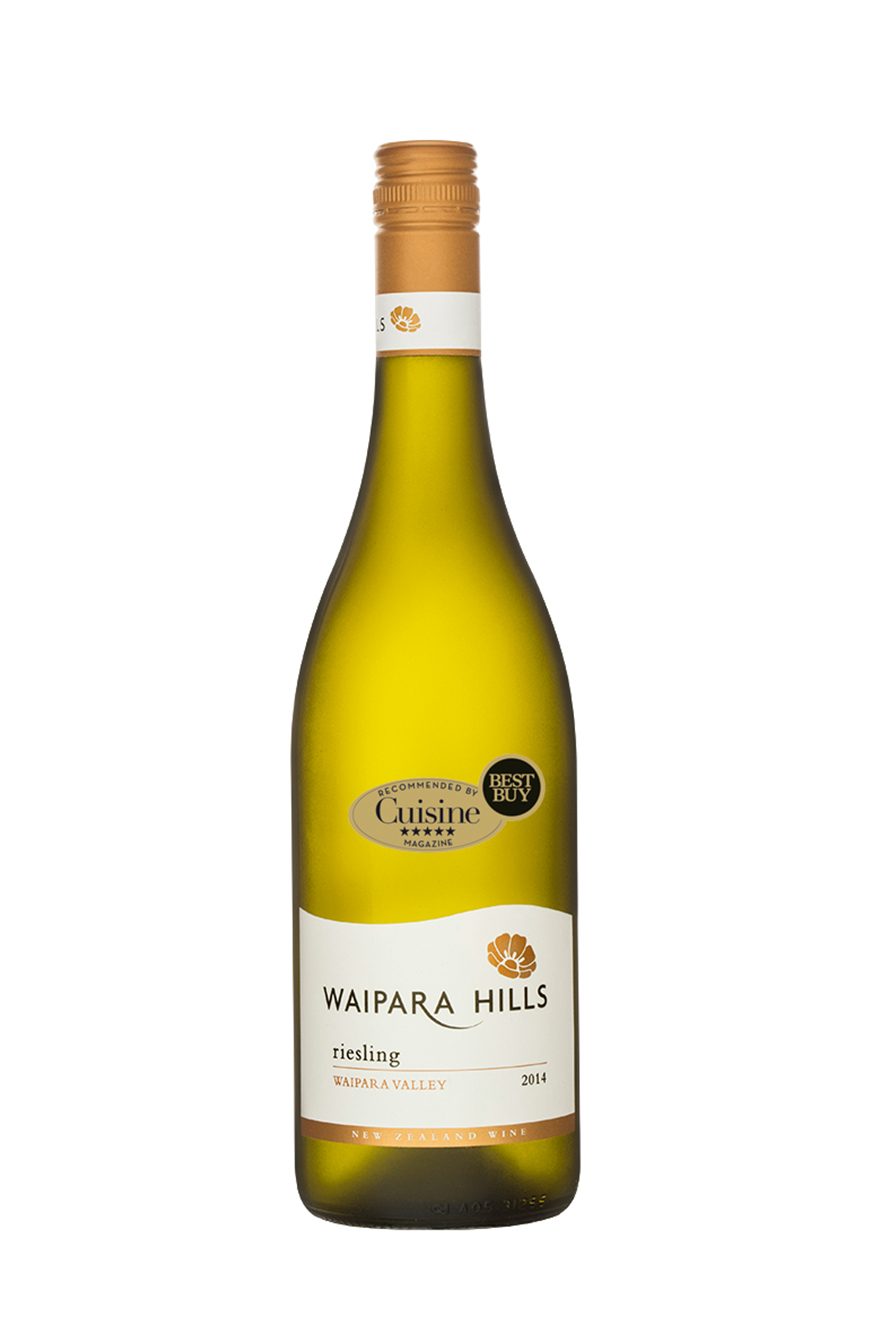 This is a spectacular example of New Zealand riesling. It's like a soaring comet of pure fruit flavours, a wine of such freshness and clarity it almost doesn't seem like wine at all. Citrus and red apple flavours are balanced by a touch of flint; the acidity is juicy and crunchy. "It has beautiful length and breadth," noted James Rowan. "And it travels so elegantly across the palate." This medium-dry style would be a great partner for seared scallops served with a dollop of wasabi mayonnaise.
Top Wine Profile
Clay Day
Notch up another success to The Mound, the vineyard of provenance for our top riesling. It's located in Georges Rd, around 2km from the Waipara Hills winery, and is so-called because its central feature is a clay mound. "That clay has eroded and been distributed to other parts of the vineyard, which gives us a range of interesting and different riesling parcels," says Waipara Hills winemaker Simon McGeorge. It is the second time that McGeorge and The Mound have made it to our top riesling spot, the first being eight years ago, soon after he took over the winemaking reins at Waipara Hills. "I've changed my approach a lot since then," he says. "I've moved from classic 'new world' winemaking practices, adding preservatives and so forth, to a more European style. For instance, I'm no longer afraid of using a little oxygen the way I once was." McGeorge says he and his team had to work hard in 2014, which was a cooler year overall. "I was unsure early on, but as the wine stabilised I thought, 'this is kind of cool'. I should have known; that fruit purity we get down here with riesling always comes through."
→ more
1