Our panel always enjoys its encounters with older wines in the riesling tasting. This year, more producers than ever entered rieslings with a little bottle age, a number of which looked very impressive. Our top wine came from the 2012 vintage, as did one of the wines awarded four-and-a-half stars. "If you want to start a cellar, buy a case of New Zealand dry riesling," noted panel chair John Belsham. "You'll never be disappointed. Under screwcaps, they'll age for decades." The overall calibre of this tasting was in keeping with the strong level of quality we're used to seeing from New Zealand riesling. Of the 73 wines entered, 19 received an award of four stars or more. "Riesling is always one of the treats of the tasting year," said Jane Boyle. "I love the way winemakers pursue it with such passion."
Tasting Panel
For this riesling tasting John Belsham, an international wine judge and owner of Foxes Island Wines in Marlborough, was joined by Jane Boyle, wine consultant and wine show judge, and John Saker, author and Cuisine wine writer.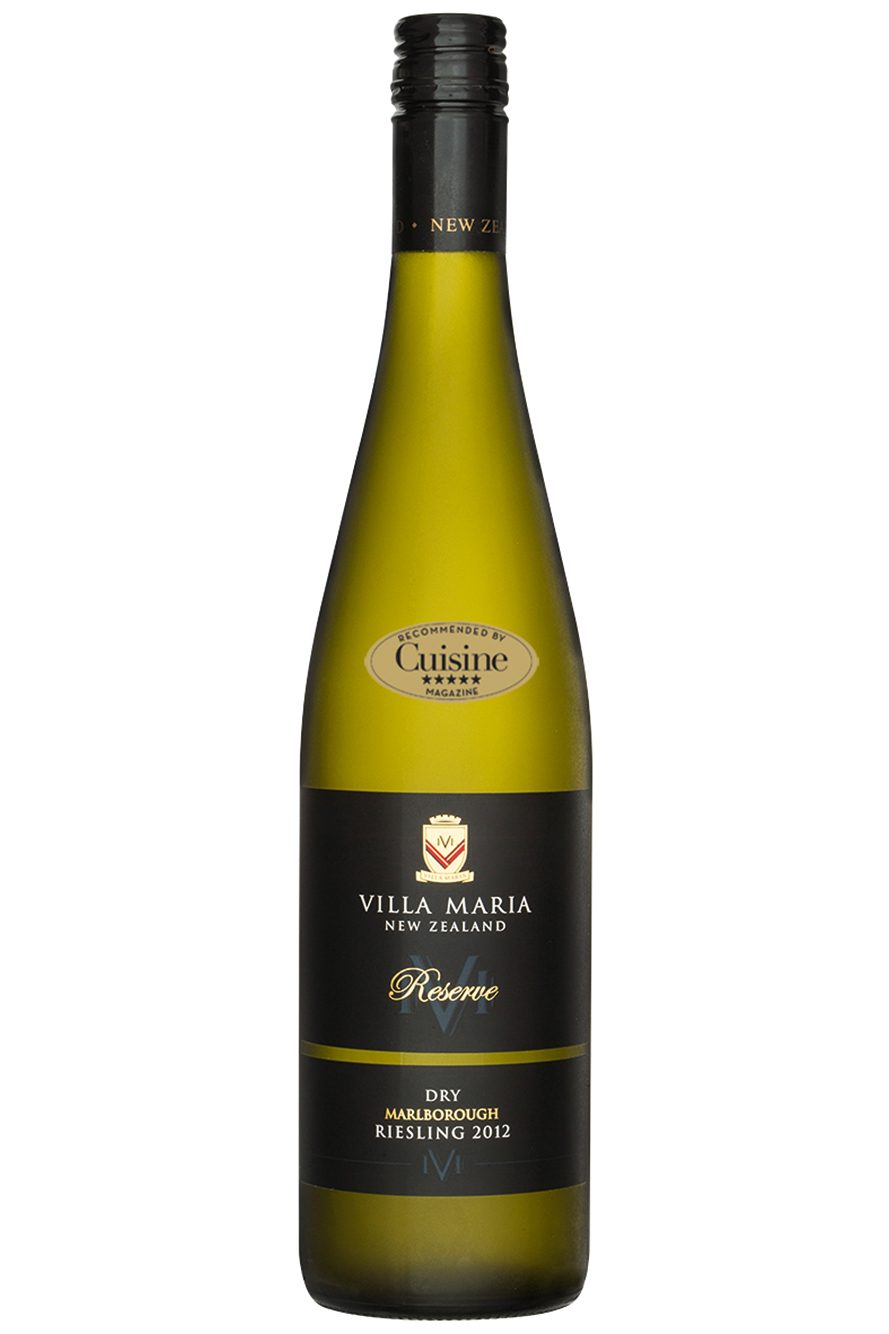 "A seamless wine," noted John Belsham. "It's developing beautifully, with additional layers of aroma and flavour." From its seductive nose of citrus blossom, lanolin and toast to its fresh tingling acidity, our top riesling is all intensity, tension and class. It's dry, though it offers a sense of lusciousness from the florals and creaminess. It will only become more complex and interesting - this is a wine with a long life ahead of it. Jane Boyle reckoned blue cod with lime and capers would be the perfect match.
Top wine profile
That Villa Maria is one of the few riesling producers to concentrate on making dry styles has a lot to do with the palate of proprietor Sir George Fistonich. "He's a passionate dry riesling fan," says Villa Maria Senior Marlborough Winemaker Helen Morrison. This brings with it challenges, for making a successful dry riesling is a delicate balancing act. "There are a lot of factors to juggle," says Morrison. "Allowing the fruit purity to come through requires carefully balancing acids, phenolics and sugar." (Even dry styles have an imperceptible touch of residual sugar). It's also necessary to have superior fruit, and for our top riesling that came from a pair of sites: the Fletcher vineyard in the Wairau Valley and the Taylors Pass vineyard in the Awatere. "The Fletcher is planted on stony soils that give you the lime and mineral characters, while Taylors Pass delivers flavours in the stonefruit spectrum." She agrees it is a wine that will age gracefully over the next decade and beyond, and doesn't hesitate when asked about a food match. "It's fresh Wairau River whitebait – forget the eggs, just dust the whitebait with flour, salt and pepper and lightly pan fry."
→ more
1