NZ Rosé Tasting results
The top quality of the wines in this tasting prove that NZ rosés are here to stay, writes JOHN BELSHAM.
top NZ Rosé
FEISTY & BRAVE
The undisputed home of rosé is Provence in southern France where the climate is dry and the summer days can be very warm. Not surprisingly then, this pinot noir rosé comes from the New Zealand region with the most similar climate to that. Bendigo in Central Otago has a cooler overall climate than Provence, yet it is similarly dry and the warmest days are as warm as the warmest in Provence; even the landscape can look similar with the rugged hills and rocky soils.
Produced from a single-vineyard site in Bendigo, Madam Sass is named in honour of a heroine from the 1860s Central Otago gold rush. She
earned a reputation for her daring and bravery in an era dominated by macho personalities. Her attitude is no doubt echoed in the labelling of this wine although the panel was in no doubt that wine lovers of any personality will be seduced by this glorious example of a very New Zealand rosé.
→ more
1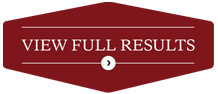 Star ratings for this tasting
Outstanding

3

Excellent

2

Very Good

9

Good

31

No Award

64

Total Entries

109