The foundations for New Zealand's sauvignon blanc success were laid by a visionary winemaker in the 70s, says JOHN BELSHAM.
IN THE EARLY 1970's Ross Spence, the winemaker and founding partner of Matua Valley Wines, rescued a single sauvignon blanc vine from the Department of Agriculture trial plot in Te Kauwhata. The vine was imported from the University of California, Davis in 1970 but was not considered to be of commercial interest at the time. Ross harvested some wood from this vine just before the entire trial plot was destroyed. Some of the resultant cuttings were planted in Marlborough and have subsequently provisioned almost all of New Zealand's sauvignon blanc vineyards.
Forty-five years is not very long in viticulture terms and during this time it is remarkable how this variety has developed to become the powerhouse of New Zealand wine. New Zealand sauvignon blanc is now so internationally available that it risks sliding from a position of uniqueness to being merely a commodity. It is vitally important that we respect its brief and exciting history and to genuinely value this jewel in our national wine cellar. This tasting demonstrates how very special these wines can be when made with skill and devotion. Thank you Ross for your green fingers and for your vision!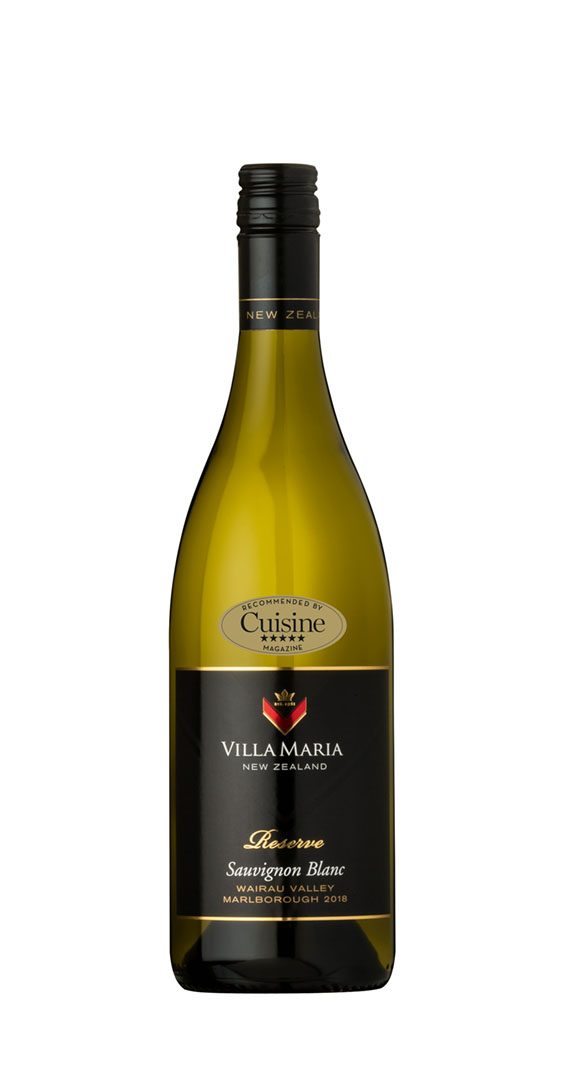 THE VERY EXPERIENCED and talented team at Villa Maria Wines have been producing this wine for many vintages. Ably lead by Group Chief Winemaker Nick Picone, they are experts at selecting vineyard sites and crafting wines to showcase the best from them. Sauvignon blanc can be produced in many ways from single vineyard expressions to the use of various techniques such as increased contact with the skins or fermentation of a portion in barrel. This wine demonstrates that simple can often be best.
SIMPLE IS BEST
Nick explains that their philosophy with this wine is to choose the very best sites to reflect the characters of the Wairau Valley and to preserve the integrity of the fruit with careful and respectful winemaking. He is being typically modest as to truly pull off the 'simple is best' technique you need to be masterful with your viticulture, your winery techniques and above all be very skilled at blending the components in perfect proportions. Bravo team Villa, you have delivered yet another beautiful sauvignon blanc. This very generous wine exemplifies the punch and vibrancy of New Zealand sauvignon at its best. Fragrances of ripe passionfruit and snow peas are balanced with flavours of ripe citrus and stone fruits. The texture and weight of the palate is very classy with the finish framed with a blend of salinity and fresh acidity.
→ more
1