THE STORY of sweet wine production stretches back into ancient history. Indeed there is evidence that Armenian winemakers were producing 'stickies' from vitis vinifera grapes around 4000BC, near Mount Ararat where Noah allegedly rested his ark after the flood and planted a vineyard. Revered for their quality these wines were one of the most frequently traded commodities, often considered more valuable than gold. That liquid gold carries a different meaning today as anyone who makes sweet, late harvest or botrytized styles can attest that the volumes and profits are directly correlated; small. However, when the rare opportunity arises, winemakers jump at the chance to make one as sweet wines still ring all the bells of creativity. It is a style of wine that transcends time as they are also very modern and relevant to our cuisines today. With a wonderful line-up of New Zealand 'stickies' in this review, we encourage you to jump in with abandon. Try a sweet with salty, blue cheese, wasabi-crusted pork or a fresh, spicy Asian dish however there is no limit to great food matches; experiment with bold, contrasting flavours to find a new favourite.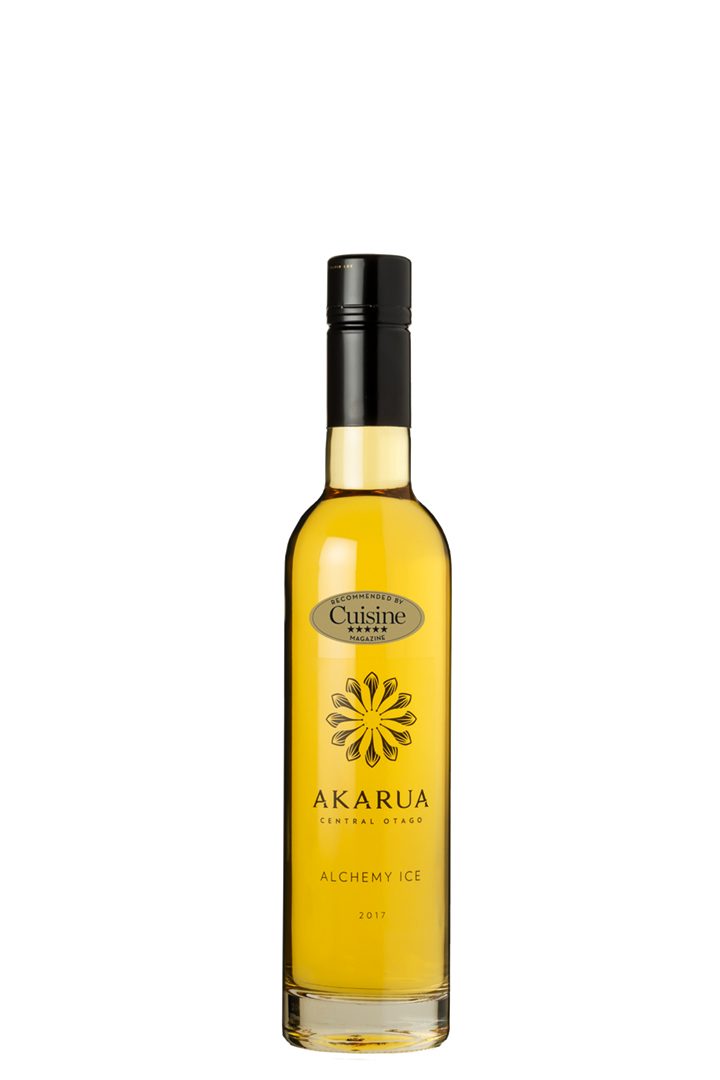 THIS YEAR'S TOP New Zealand sweet wine pays homage to the noble varietals of riesling and gewürztraminer. It champions all that we love in ice wine styles; pure richness and opulence. Whether you subscribe to the theories of alchemy or not, this wine certainly lives up to its name, defining its own shapes and bounds. Concentrated aromatic notes of turkish delight are suspended in a rich, golden hue with a powerful palate that is intensely sweet, focused and balanced, beautifully showcasing the blend of riesling and gewürztraminer.
MATURITY & REFINEMENT Hailing from the most southern wine growing region in the world, Akarua in Bannockburn, Central Otago has been on a determined journey to create exciting wines that genuinely reflect the edginess of the region and the specificity of their land. The last decade of dedicated intelligence, investment and evolution has seen the wines from this Skeggs family-owned wine company grow stylistically in maturity and refinement.
→ more
1