MARY-THERESE BLAIR finds fruit-forward pinot noir from Marlborough dominating the best list.
FOR QUITE SOME TIME there was a prevailing thought in certain circles about New Zealand pinot noir: if it wasn't a Central Otago powerhouse pinot then it simply wasn't the best that we had to offer. Well, as Dylan said, the times they are a-changin' and these days great pinot noir comes in a range of styles from every wine region that grows this notoriously fickle grape. Eight of these top ten pinot noirs originate from Marlborough and head judge Ben Glover was quick to reflect on the fruit-forward nature that enabled these top pinots to shine. Wines teeming with complex aromatic profiles featuring cherries, plums and ripe berries, from grapes that have clearly been handled mindfully and skillfully by talented winemakers with the aim of creating great wine with balance and poise. Nothing forced or contrived, just delicious, wellgrown pinot noir that is able to say as much with a whisper as could be said with a roar. True power, it seems, lies in restraint.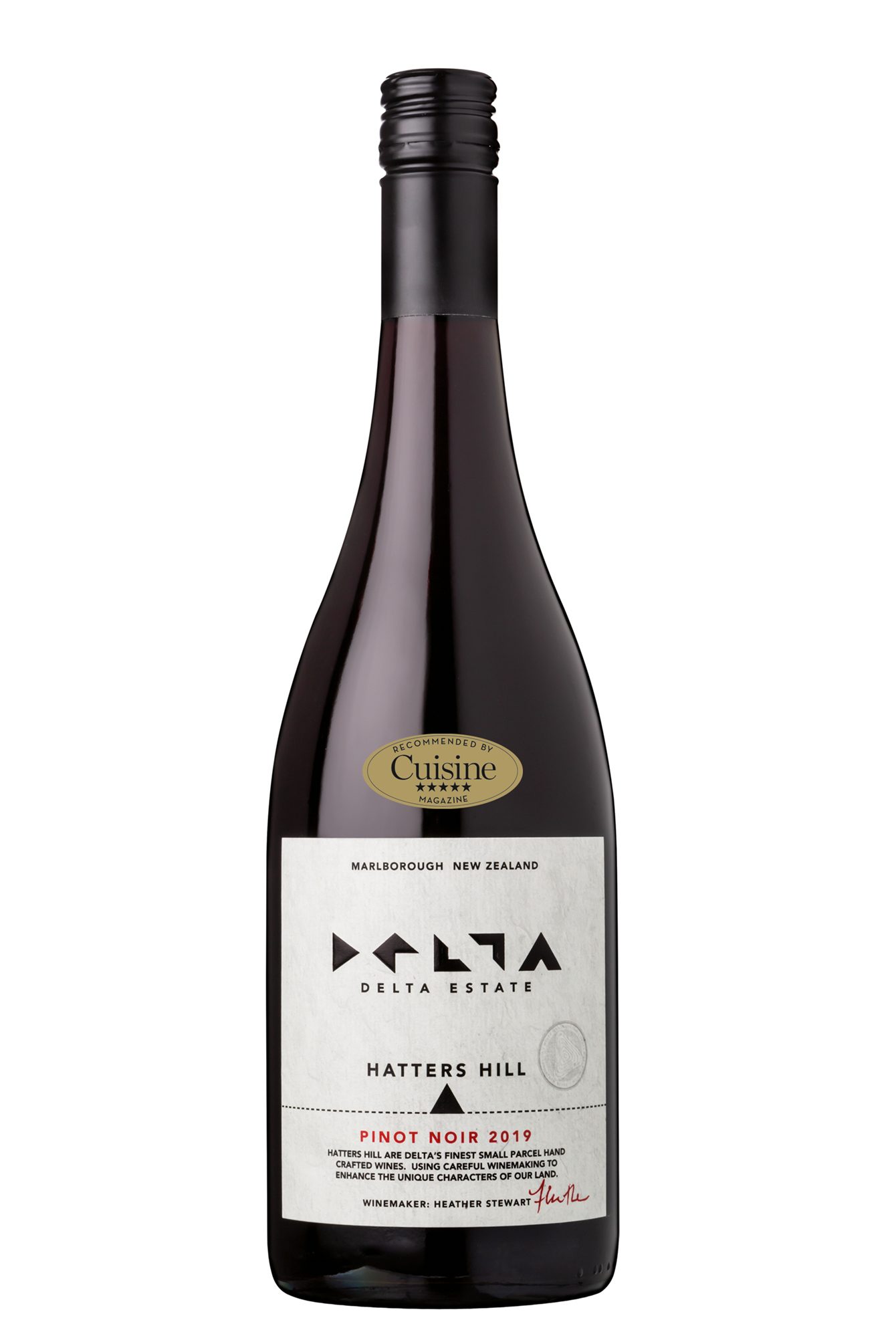 THERE'S NO DOUBT that the Ibbotsons know a thing or two about growing grapes in Marlborough, after all they've been doing it for more than forty years. So, in the 2000s when it came to choosing a site from which to source their new wine range, Delta, they knew exactly what to look for. The Delta vineyard is located in Marlborough's Southern Valleys, a subregion becoming renowned for its pinot-growing potential, and is now home to a combination of the pinot noir clones 115 and 777 that make up this spectacular wine. Head judge Ben Glover describes this top-rated pinot as "the complete package". In the glass the wine appears a dense, almost indigo colour and the nose rewards with beautiful blue fruits and sublime red-cherry fragrance with just a hint of whole-bunch characters coming through. These aromas flow seamlessly onto the palate in a symphony of fruit flavours: blue, black and red all present and correct, backed with brambly fresh, wild berries. The wine is succulent and deftly poised, treading lightly on the palate with savoury complexity and salivating firm tannins from integrated oak and fruit. It's a wine showing personality, elegance and restraint of power.
→ more
1