Beloved by those in the know, riesling deserves a wider audience, says MARY-THERESE BLAIR
Recently I saw a meme online entitled 'When a wine geek says that they love riesling'. The two-image meme invited the viewer into 'the room of people that are surprised', followed by an image of an empty room. OK, maybe you need to be a wine geek to get it, but as a self-professed cork dork the humour was relatable. Every summer viticulturalists, winemakers, tasters, retailers, writers, proud wine geeks et al, profess optimistically that this year will be the summer of riesling, the year that everyone 'gets it' and sales skyrocket. Yet year after year the sales figures say the opposite and our beloved rizza remains at less than 1per cent of New Zealand's wine production. No one's definitive on why; surely we've moved past the generation that was traumatised by Blue Nun? One thing's for sure: dedication to the cause never waivers and we're firm in the belief that we'll get to those utopian sunny days of the summer of riesling.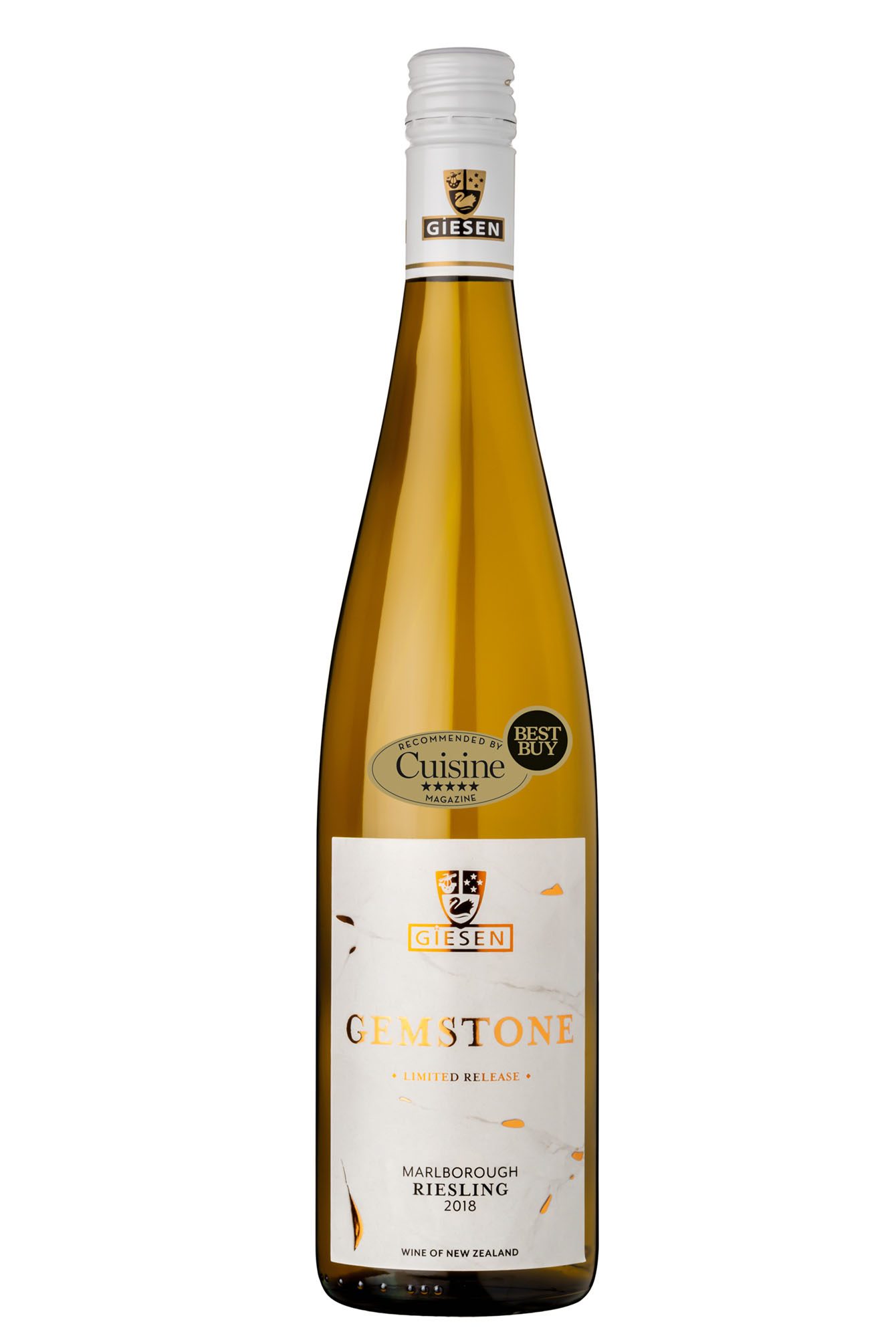 I think we can all agree that the Giesen brothers firstly know great riesling, but also know how to produce great riesling at a great price point, and that can only be good news for the category as a whole. Sourced from a single vineyard in Marlborough's Awatere Valley, this fruit was picked ten days earlier than expected due to hot ripening conditions during January 2018 – the hottest January on record to that date. Deft vine management ensured a stress-free ripening and the grapes were picked in the cool of the morning to preserve freshness and pressed immediately upon arrival at the winery – under the watchful eye of winemaker Nikolai St George – to retain purity of flavour. An interesting thing about this wine is that a portion of it is fermented in large granite tanks. This is an ancient winemaking technique, and what makes the use of granite special is that, like oak, it micro-oxygenates but also makes the wine 'sweat'. This sweating causes slight evaporation which adds flavour concentration while retaining the clean, bright characteristics in the wine. At 39g of residual sugar, Gemstone flies the flag for approachable medium sweetness riesling boasting an inviting golden hue in the glass. Bright and fresh on the nose with both spicy and floral characters that follow through to a palate laden with citrus rind, clementine and vanilla spice. A touch of well-defined botrytis is present, balanced against incredible acid and great texture culminating in a long yet balanced finish. Very smart.
→ more
1