From candy brights to pale onion-skin hues, MARY-THERESE BLAIR celebrates the variety of top-notch rosé.
When sitting in a judging room faced with a flight of freshly poured rosés, there is one thing I can guarantee; at least one person will comment on the various shades of pink before them. From light, lithe onion skin to bright, popping candy pink, rosé comes in a wide range of shades. Trends show that consumers are most definitely influenced by colour, increasingly opting for lighter coloured rosés over their darker counterparts. While there is no question that we shop with our eyes, don't be swayed by the misnomer that darker means sweeter. The colour of a rosé is determined by the amount of time the juice has been in contact with the skins before being pressed off, rather than the amount of sugar in the wine. There are a few poppin' pinks that our judges loved in the line up below as a guide if you're not sure where to start with a darker hue.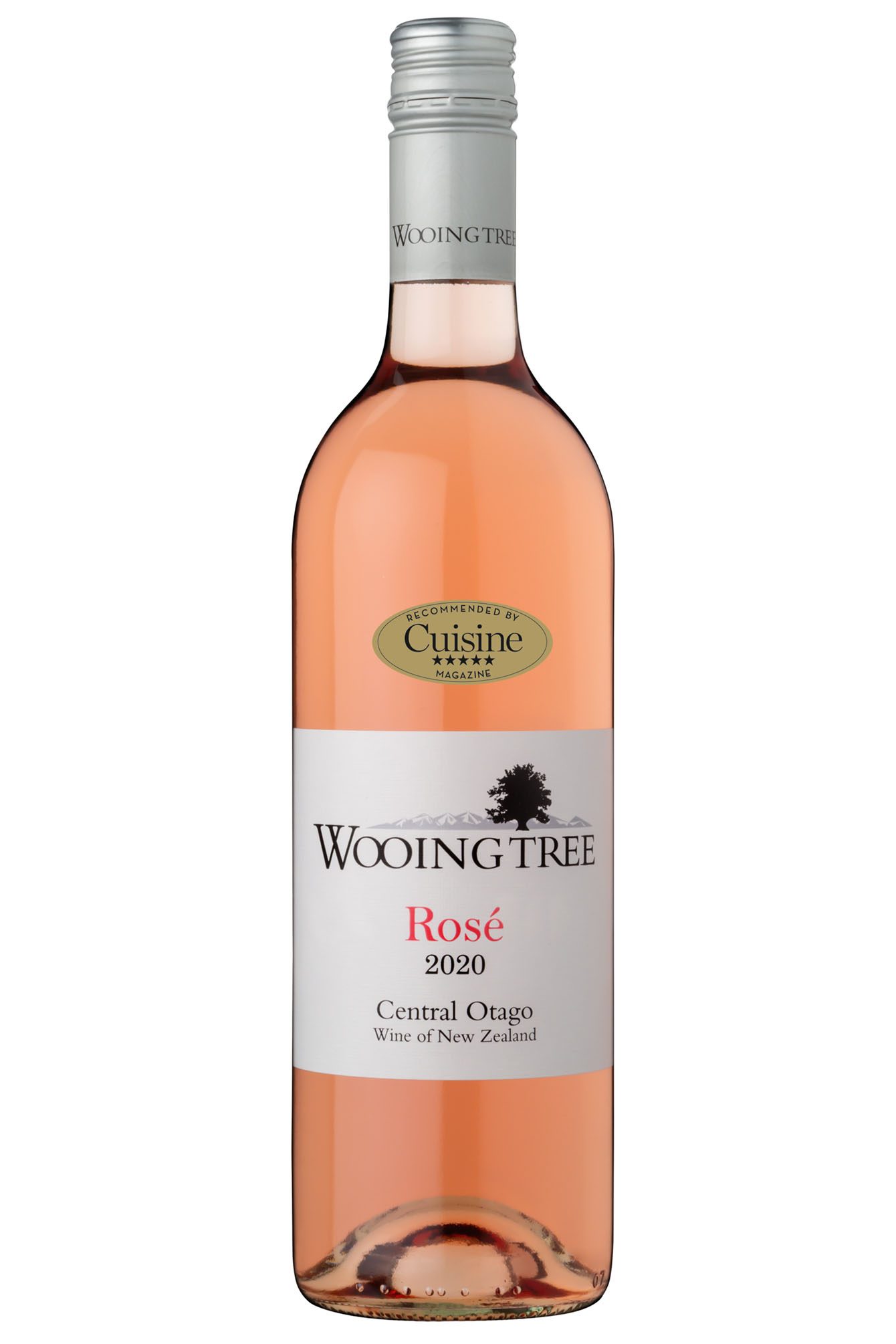 THE GRAPES FOR OUR top rosé were picked on 25 March – known to the rest of New Zealand as the first day of the COVID-19 lockdown. Uncertainty dogged these grapes throughout their lifecycle, as a cooler-thannormal summer in their Central Otago home meant a tricky growing season which was saved by ideal ripening conditions leading up to harvest. The handpicking was finalised on 3 April with this 100% pinot noir rosé undergoing a gentle whole-bunch press before fermentation in stainless steel and finally going into bottle in August, just a few weeks before it was tasted by our judges. The Wooing Tree is a local Cromwell landmark that sits in the middle of the vineyard and historically was a place where locals would come to woo their intended. Apparently, it's a good thing trees can't talk as this one would have stories to tell! Although surrounded by vines these days The Wooing Tree is still a place to celebrate romance with many proposals and marriages happening under the branches of this beautiful natural monument to love. There is no question that this rosé wooed the hearts and palates of our panel; the vibrant, attractive pale-pink colour immediately captivates your eyes and then keeps on enthralling the rest of your senses. Serious yet social with strawberry-seed and -leaf precision on the nose and beautiful, dry phenolic restrain. Smooth and juicy – an immaculate rosé that will keep you satisfied all through summer.
→ more
1