Earlier vintages performed best in our tasting, but don't write off the 2017s just yet, says JOHN SAKER.
OUR SAUVIGNON BLANC tasting always offers the Cuisine panel a first look at a vintage. 2017 has been described by many – though not all – around the country as "challenging", and that was borne out in the results of this tasting. "Unquestionably, the current vintage [2017] wines did not show as well as they have in previous years," said Cuisine panel chair John Belsham.
"Having said that, the 2017s we tasted were mostly early-release wines, so not fully representative of the vintage. Our top 10 tells a story. While 2015 and 2016 provided the highlights, there are just enough 2017s in there to suggest that no one should write the vintage off." Panel member Cameron Douglas added that it was encouraging to see how well previous vintages performed: "2015 and 2016 were both good years, but many of these wines were also very well made and benefit from a little extra bottle age. It was a thrill to taste many of them – I find the older I get, the more I appreciate the older examples."
The tasting panel
For this New Zealand sauvignon blanc tasting, John Belsham, an international wine judge and owner of FoxesIsland Wines in Marlborough, was joined by Cameron Douglas, NewZealand's only Master Sommelier, leader of the wine and beverage programme at AUT University and senior wine show judge, and John Saker, author and Cuisine wine writer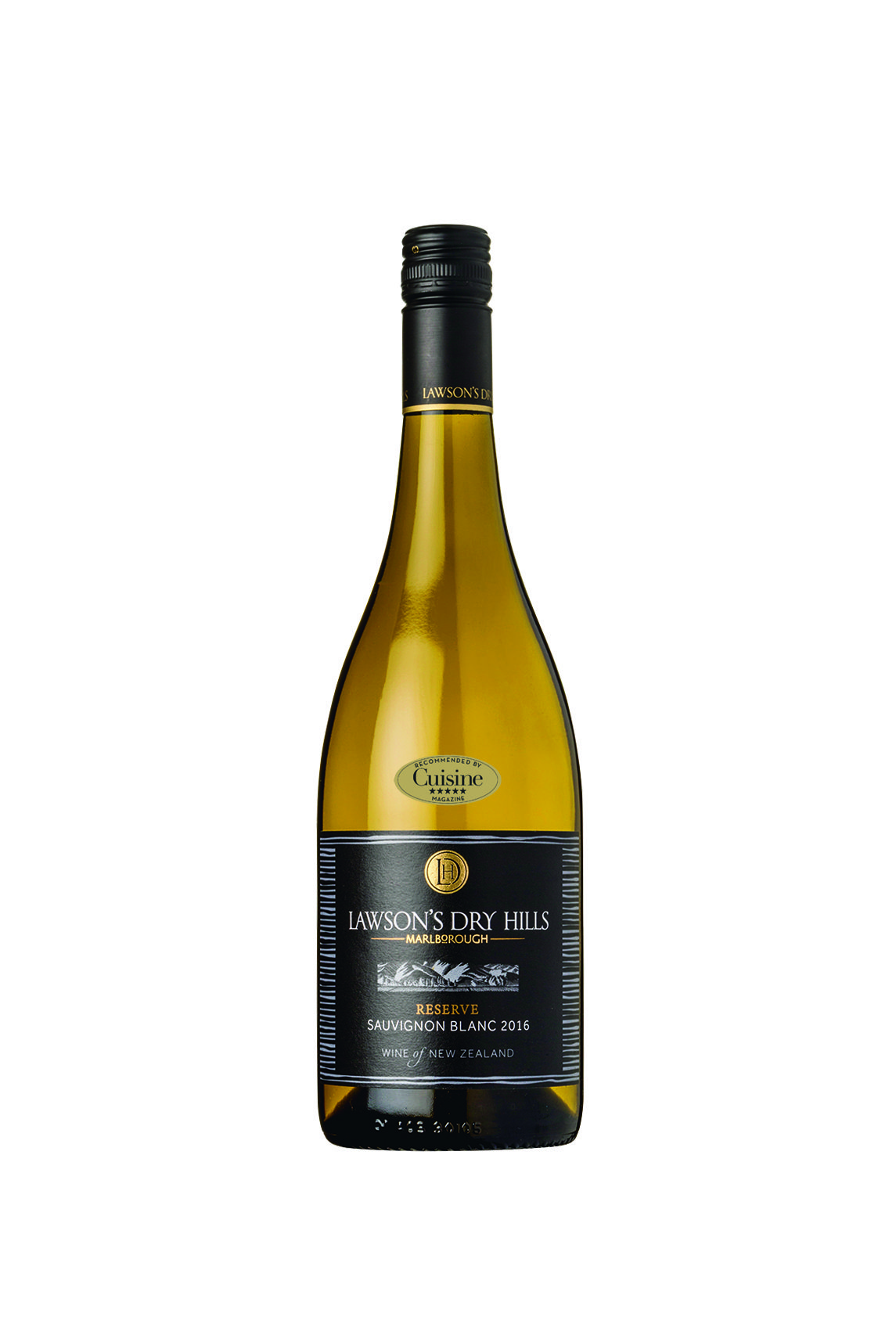 A FIVE-STAR recipient and top 10 placegetter a year ago, this beautifully crafted wine comes back to claim top honours. "It teases the palate with spice, true varietal signature and a little funk," noted Cameron Douglas. It's a vibrant, punchy style where the generous, fleshy fruit core is framed and driven by a flinty layer and bright acidity. The flavour profile includes saffron and Indian spice notes, along with citrus and wet stone. It is a powerful, engaging expression that would be a wonderful accompaniment for fish laksa.
THEORY OF EVOLUTION
"I'm happy with that, because I reckon it's the best sauvignon blanc we've ever made," said Lawson's Dry Hills senior winemaker Marcus Wright when he heard his wine had taken top honours. "It's a sign of a special sauvignon blanc that it has developed so well over the last year," he added. Wright was thrilled with the fruit he received from several vineyards in 2016, and our top wineis a regional blend – Waihopai Valley-sourced grapes predominate, but there are key contributions from the Awatere Valley and a site on Chaytors Rd at the eastern end of the Wairau Valley. Once the fruit was in the winery, Wright began to delve into his winemaking bag of tricks. "Fifteen per cent of the fruit was a wild ferment in barrel, another 15 per cent was a tank wild ferment. The fruit was so ripe and lovely, I didn't want to mess around too much. I wanted the wine to be unmistakably Marlborough, so just tried to add a little complexity and texture." When asked about a food match, he immediately invoked the bounty of the Marlborough Sounds. "Anything you can dive for or catch from that water – scallops, butterfish – would be great. Cook it on the barbecue with olive oil, lemon juice, fresh green herbs… then open a bottle of the 2016 Reserve."
→ more
1