The 2020 sauvignon blanc crop shows signs of brilliance despite trying times, says MARY-THERESE BLAIR
There's something magical about the time when the year's new wines are released, when the work from the past year culminates in 750ml of liquid gold. It's an exciting time in a normal year, but as we know, 2020 was no normal year. The nationwide lockdown came at harvest, a crucial time for the wine industry. Thankfully the government agreed that the wine industry should be considered an essential service, so harvest could continue. Additional regulations around safety, appropriate distancing and work bubbles had to be strictly adhered to, making the taxing job of harvesting grapes all the more difficult. The good news is that the fruit of 2020 has been lauded by viticulturists and winemakers alike as some of the best they have ever seen. Already showing the hallmarks of ageability beyond what New Zealand sauvignon blanc had previously been thought capable of, head judge Ben Glover advises watching out for these 2020 sauvignons not just this year, but in future.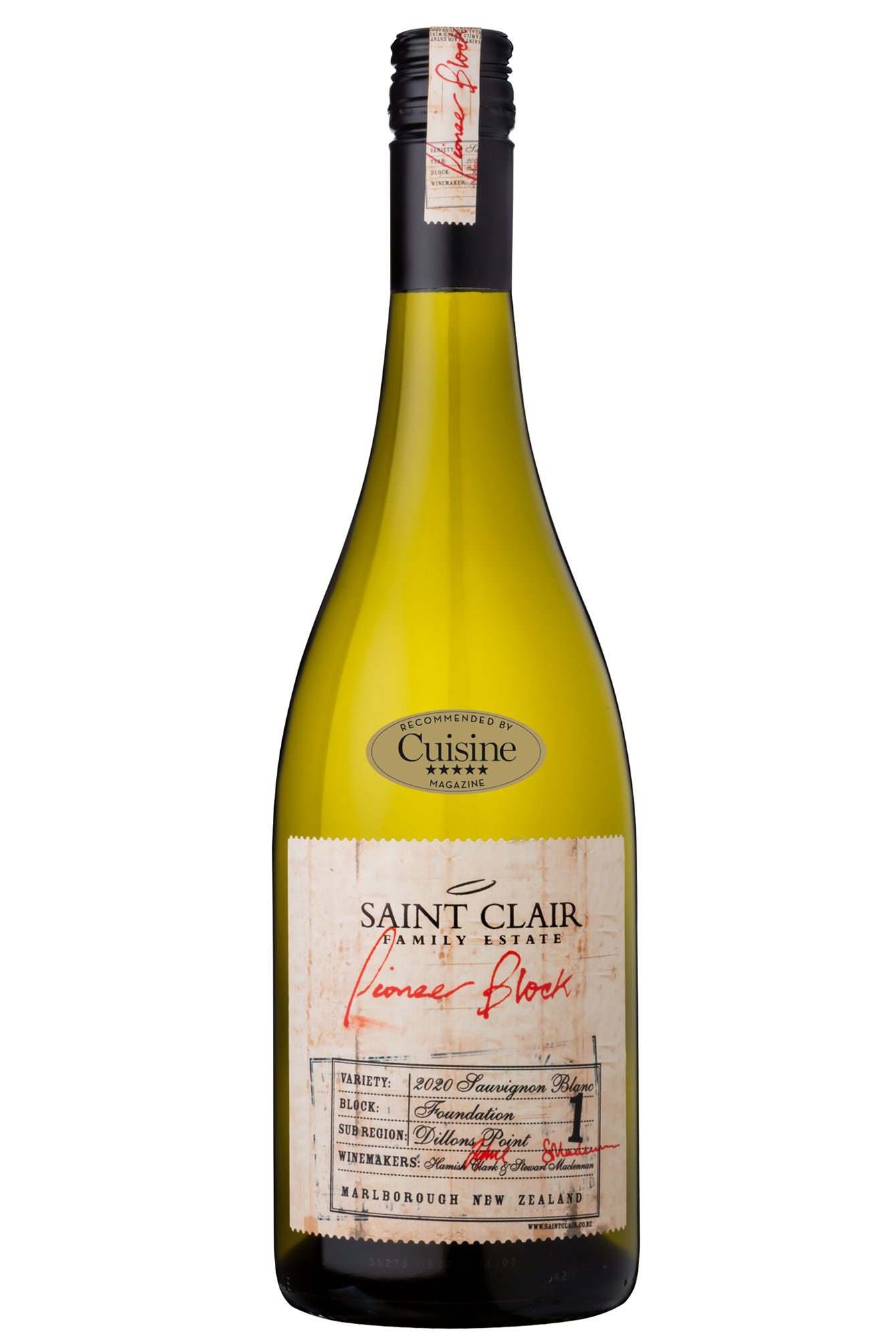 Block 1 was once part of the Wairau flood plain in Marlborough; though the site is now protected thanks to a stopbank, the years of annual flooding have built highly fertile, deep, free-draining soils. The team at Saint Clair credit this with helping to produce intensity and flavour in the grapes grown here. They believe it to be the building block for some of their finest wines and there is no question that the proof of that calibre is reflected in our judges' thoughts on this wine. Judge Jo Gear said, "This is the quality of Marlborough sauvignon blanc the world needs to see." The excellence of senior winemakers Stewart Maclennan and Hamish Clark and the team at Saint Clair Family Estate has also been lauded by head judge Ben Glover. Ben praised their exceptional work in championing Marlborough sauvignon blanc through unique site selection and their skill in discovering a "vast array of aromas and flavours which they mould into some exceptional sauvignon blanc." This wine has vibrancy and poise intertwined with ripe blackcurrant, white-floral meadow hay and pungent but subtle passionfruit, all the while not forgetting the customary gooseberry which is present but not dominating, just sitting quietly in the mix. The length and complexity of the palate is jaw dropping. With wonderful savouriness, a dry, citrus-quenching, refreshing mouthful that lingers with remarkable tension and pop. This sauvignon quite simply has it all. Truly, the best of 2020.
→ more
1