It's interesting to note that the New Zealand sparkling wine industry is only a little over 30 years old. Given its relative youth – Champagne has centuries of French history, and, closer to home, Australian sparkling wine is well over 100 years old – the quality of Kiwi bubbles is already so good it's hard to know what the next 30 years might bring. Each year our panel notes another measure of improvement with high quality happily aligned with great value. Says Cuisine wine panel chair John Belsham, "Where once we saw broad-flavoured table wines with bubbles, now we have complete sparkling wines of real elegance." Marlborough remains the country's foremost sparkling wine region, but that doesn't mean outstanding fizz can't come from other areas, from Gisborne through to Central Otago. Our Top 10 in this international tasting included examples of excellent sparklers from both Australia and the US. Sparkling wine is constantly improving throughout the world, which makes it the perfect time for fizz-lovers to explore what's on offer.
The tasting panel
Panel chair John Belsham
Ralph-Kyte-Powell
Eveline Fraser
Ready to drink
Cellaring recommendations are not given for the Champagnes and sparkling wines reviewed in this issue, as they arrive on the market ready to drink. A few may surprise with longer bottle age, especially younger examples of vintage wines, but most are released with enough age already. Santé!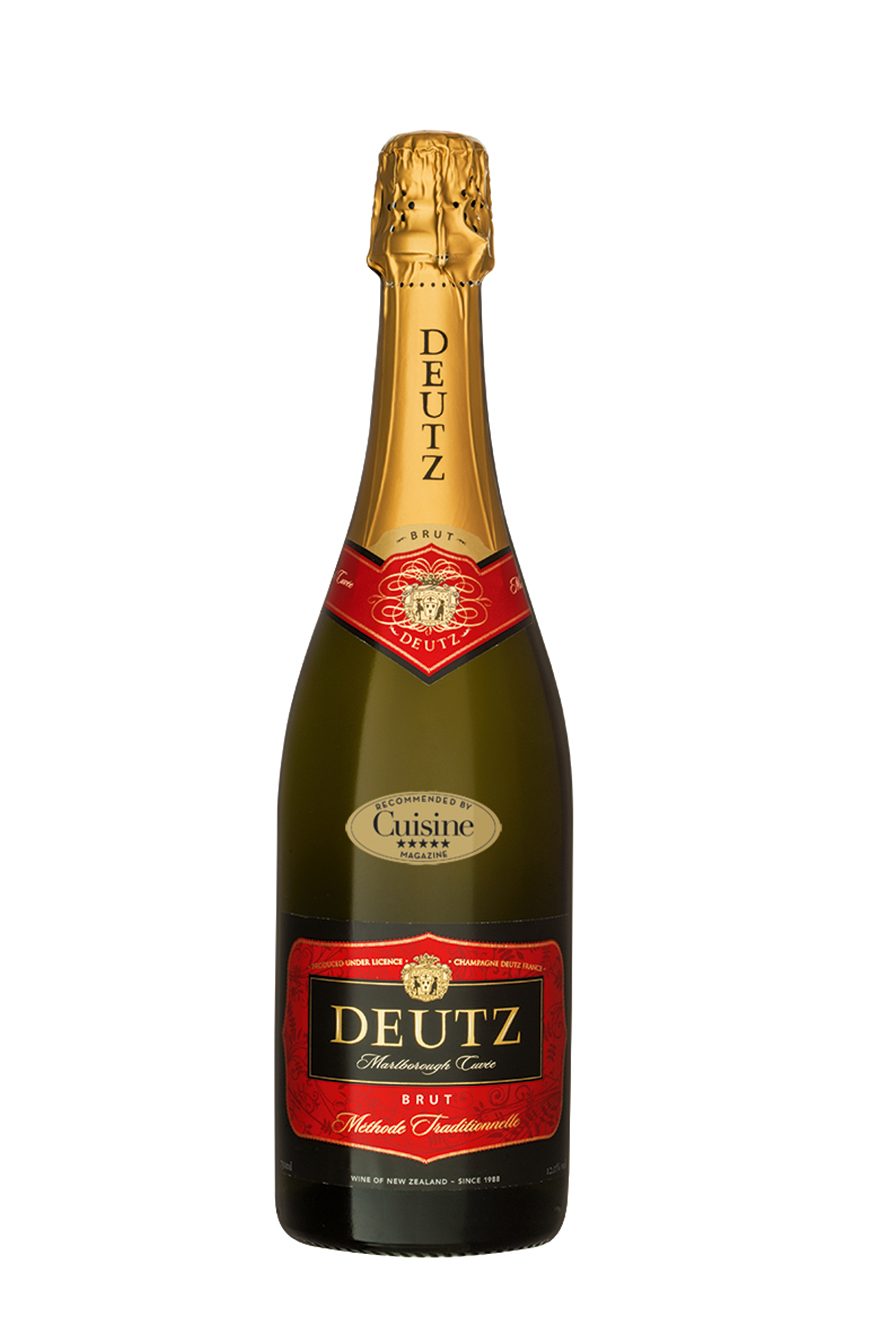 Deutz's French heritage shows beautifully in this satisfying, mature Marlborough sparkler. Citrus and stone-fruit characters are wonderfully framed by the toasted, yeasty aromas, and a hint of burnt match underscores the wine's complexity. It's dry to taste with good depth of flavour, lovely creaming texture and attractive palate structure. A great example of how good Kiwi fizz can be.
Top Wine Profile
In sparkling form
Limited by the physical constraints of the Champagne region and keen to expand the reach of their products across the world, some Champagne houses looked to the New World during the 1980s. Australia, the US and South America were explored for their potential as sources of a new kind of sparkling wine, using traditional French expertise with locally grown grapes. In 1988, an historic agreement was signed between the then Montana winery in New Zealand and the Champagne house of Deutz. This resulted in 10 years of consultation that saw the French winemakers sharing their knowledge of sparkling winemaking and viticulture. Specialist equipment, including a gentle Coquard wine press, was introduced, and in 1990 the first New Zealand Deutz Marlborough Cuvee wine arrived. Since then, Deutz wines from Marlborough vines have continued to rate well across the globe and their quality has helped them to repeat their success in sparkling wine tastings.
→ more
1