Australian shiraz has long been a favourite with New Zealanders and as Ralph Kyte-Powell writes, the wines just continue to get better.
Consistency has been one of the strengths of Australian shiraz for as long as we can remember. It has underpinned the enormous success of this friendly wine type across the globe, and when it's coupled with reasonable pricing it has few peers for value. In Cuisine's latest tasting of Australian shiraz, this winning formula was strongly reinforced, while the evolution of the shiraz style towards a more balanced, sophisticated model continues.
A decade ago, many examples of Australian shiraz were loud and brash, fuelled by lots of jammy, ripe fruit, warmly alcoholic, and power-dressed in dominating oak. In this tasting the growing refinement of your average Aussie drop stood out. "The turnabout has been nothing short of extraordinary," said panel chair John Belsham. Gone were the excesses of yesterday, replaced by wines that still retain tons of flavour and personality, but in a less obvious, more sophisticated way. Few wines showed overwhelming oak influence, few wines spoke of excessive ripeness, more wines than ever before showed real vibrancy and freshness.
The continuing evolution of Australian shiraz reflects the dedication of vignerons to keep improving and revisiting what they do in the vineyard and winery, mindful of consumer preference, but also prepared to change tack to keep faith with their quality credo. Generational change has also revitalised thinking across the country's wine regions, and pro-active Australian wine industry bodies have underpinned rising standards across the industry.
These days Australian shiraz is all but fault-free, and again there were very few nasty surprises among the wines tasted. Of 85 wines, only four or five were questioned by any of the judges due to technical problems. Few wine types in the world could boast such an enviable record of consistent quality, and shiraz rates very highly on the value for money scale. Of our Top 10 wines, six are selling for less than $26.
The wines in this Cuisine shiraz tasting were mostly drawn from the very good 2012 and 2013 vintages. They are still young and they offer delicious primary fruit as youngsters, another characteristic of the modern crop of Australian shirazes, but most will improve in bottle. "Consumers usually enjoy these wines young," said John Belsham. "But keep them and they start to really get interesting after another two or three years."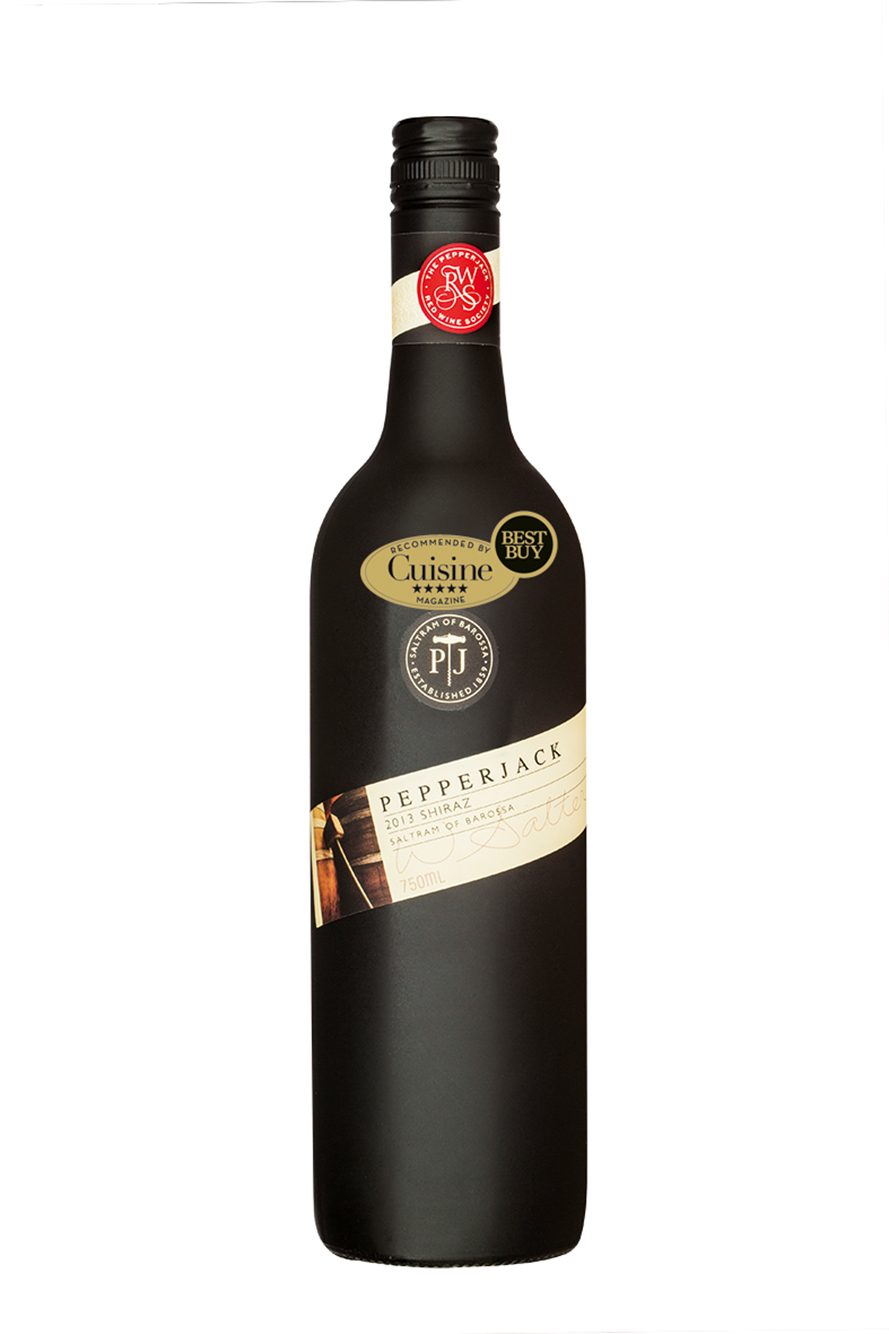 From the historic Saltram winery, this deeply coloured young Barossa shiraz straddles tradition and modernity beautifully. It has floral and spice aromas, deep plum and berry fruit, restrained oak, medium body, silky smoothness, lovely flavour intensity, and perfectly measured tannins in delectable balance. It all adds up to a superb essay in shiraz, and the price tag makes it a steal.
Try it with crisp roast pork belly and prunes.
Wine Profile
Back to the future
From the 1950s to the 1970s, Saltram was a name to note for traditional Barossa shiraz. But after those halcyon days, the Saltram story became one of changing ownership, corporate shenanigans and inconsistency in wine style until the arrival of Nigel Dolan as chief winemaker in 1992. Dolan was born on the estate, and his father Bryan was winemaker and general manager at Saltram until 1979. The younger Dolan set about returning Saltram to its roots, using local grapes and emulating the raditional wine style. Its "back to the future" transformation was completed with great success, and the Pepperjack wines emerged as a separate, more modern expression of Saltram's style. Current Pepperjack winemaker Richard Mattner started with Saltram in 2007, charged with translating the winery's 156-year-old shiraz story into the more approachable Pepperjack style. "It's all about juicy fruit, moderate oak and reliability," he says.
→ more
1