The precision of Champagnes over $100 was awe-inspiring, writes Ralph Kyte-Powell.
We were deeply impressed by the Under $100 Champagnes, but things stepped up a notch with the Over $100 wines. The quality of the "perfect dozen" in this category was almost indescribable. While superlatives come thick and fast, to do justice in words and to rate a collection of wines at the pinnacle of quality is nigh on impossible. How do you compare the virtues of a delicate, ethereal virtuoso of one Champagne-maker's art with the full-bodied, hedonistic richness of another's? Of the 16 entries, 12 were awarded five stars, separated only by a whisker, and any would be worthy of the grand occasion, superb cuisine and memorable company. They are some of the finest wines in the world. Given the skill involved in their creation, the obsessive fixation on quality of their makers, and the maturity of the wines, many are relative bargains compared with other great classics of the wine world. It was a privilege to taste them.
The tasting panel
John Belsham, Panel chair
Ralph Kyte-Powell, Cuisine's Melbourne-based judge and wine writer
Eveline Fraser, a Marlborough consultant winemaker with a speciality in sparkling wines.
The associate judge (non-scoring) was Andrew Parkinson, national fine-wine and on-premise manager for Negociants NZ.
Ready to drink
Cellaring recommendations are not given for the Champagnes and sparkling wines reviewed in this issue, as they arrive on the market ready to drink. A few may surprise with longer bottle age, especially younger examples of vintage wines, but most are released with enough age already. Santé!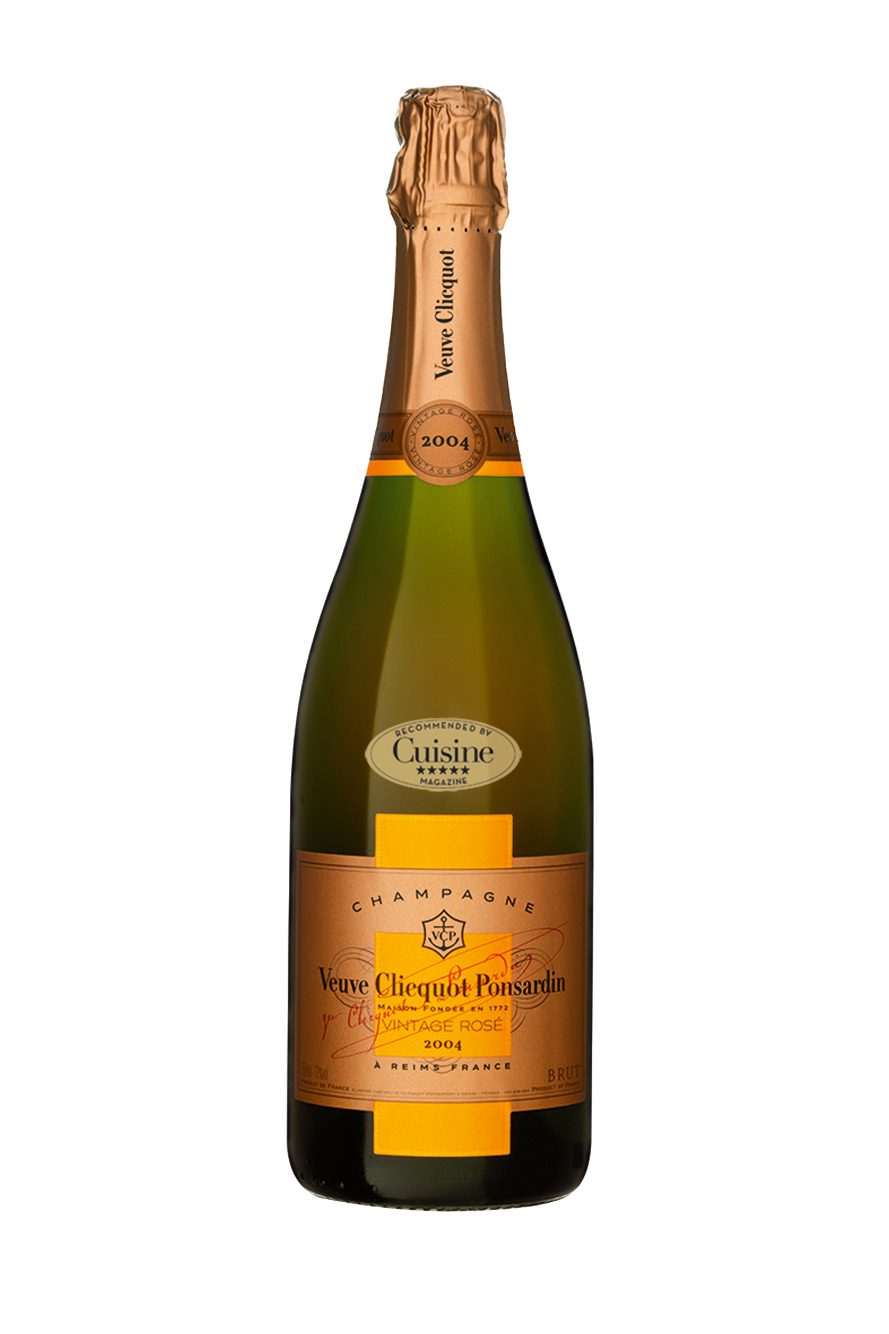 "Perfection" was the word panel chair John Belsham used to describe this rose-gold-coloured vintage Champagne. Raspberry nougat, apricot, vanilla bean and patisserie scents fill the pure, elegant nose. The palate has an exquisite dissolving quality that's ethereal, yet persistent and deliciously intense, finishing with a lingering aftertaste.
Top Wine Profile
Coming up rosé
Pink Champagne has had its ups and downs over the last century, but where it was once regarded dismissively by the fashionistas, today sales are booming. Veuve Clicquot was the first Champagne house to launch a vintage rosé commercially in 1822. The house style for vintage wines – high in pinot noir, relatively low in dosage sweetness – also lends itself to rosé wines made in a richer style. It's often said that this or that Champagne is a "food wine", and this wine's rich, dry character recommends it more than most. While it has real personality, it retains a haunting delicacy and elegance. A wonderful interplay of richness and finesse and a truly memorable rosé Champagne. In a word, superb.
→ more
1